MONTREAL, CA: Mail-In Dancer Applications for Springboard 2020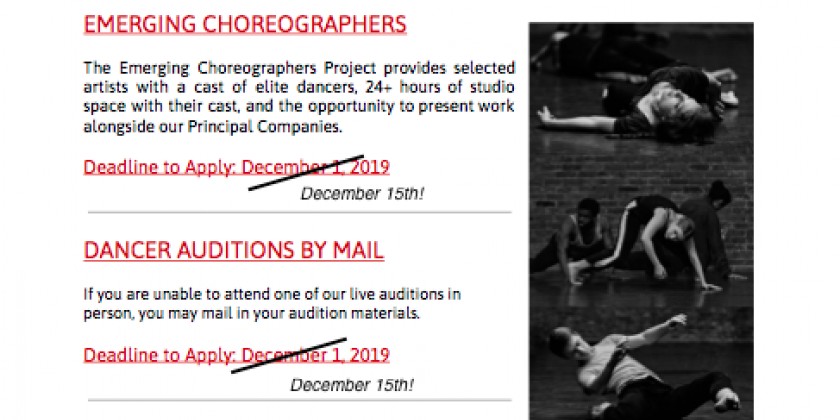 Company:
Springboard Danse Montréal
Applications Open: Auditions by Mail, SPRINGBOARD 2020

We are now accepting applications! If you are unable to attend one of our live auditions (New York, Montréal, Toronto, Vancouver) you may submit your audition materials by mail.

To submit your materials:
www.springboarddansemontreal.com/audition

The deadline to receive your application for Springboard 2020 is DECEMBER 15.