MSNBC's Foot Soldier & The Open Challenge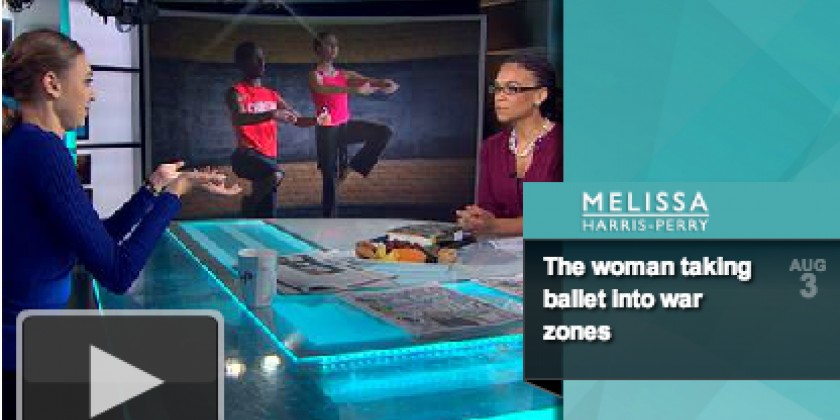 The Rebecca Davis Dance Company

MSNBC's Melissa Harris-Perry Interviews Rebecca

On August 3, Rebecca appeared as Melissa Harris-Perry's "Foot Soldier" on MSNBC. Melissa called the segment, "the woman taking ballet to war zones" and asked her about the importance of arts in education around the world today.

See the short video interview here: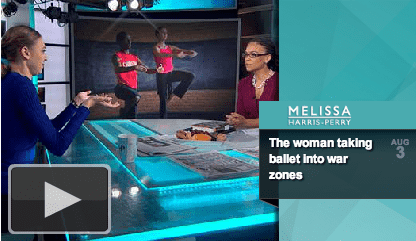 Full interview here:
>>Read More

Global Giving Open Challenge Competition Has Started!
From The Street to The Cloud
http://www.globalgiving.org/projects/rddc-digital-...

We are excited to announce that RDDC has been nominated to be a part of the Global Giving Open Challenge! This online funding competition is our chance to gain an ongoing funding platform through Global Giving, one of the most powerful funding sources connecting non-profits with donors across the globe.

This is only a one-month competition - ending on September 30, 2013! We must raise a minimum of ,000 from 40 unique donors in order to win our permanent spot on Global Giving.

Video: YouTube


Even the smallest contribution from you towards this specific campaign will have a huge impact on RDDC and our goal to create an IT Center in Rwanda.
Since 2012, RDDC has been managing Basic Computer Skills for street children in Rwanda, Africa. These are children who were forced onto the streets because of poverty, domestic abuse, or parental rejection. At our IT Center, children touch a computer for the first time, learn the alphabet to type their names, access news through Google, and send emails to the USA.
Please visit our Global Giving Campaign at: http://www.globalgiving.org/projects/rddc-digital-divide/
Please consider posting a link to our campaign on your social media profiles!
We need to reach ,000 by September 30th!
>>Read More
Please Join us in New York, Philadelphia and Atlanta!
NEW YORK: Thursday, September 12

6:00 - 8:00 PM American Ballet Theatre Studios, 890 Broadway, New York
ATLANTA: Friday, September 20

7:30 - 9:30 PM Location TBD - check www.rebeccadavisdance.com
PHILADELPHIA: Monday, September 23

6:30 - 8:30 PM 722 South 16th Street, Philadelphia
What's happening at each event?
>>Read More