Contribute
Your support helps us cover dance in New York City and beyond! Donate now.
Megan V. Sprenger / MVworks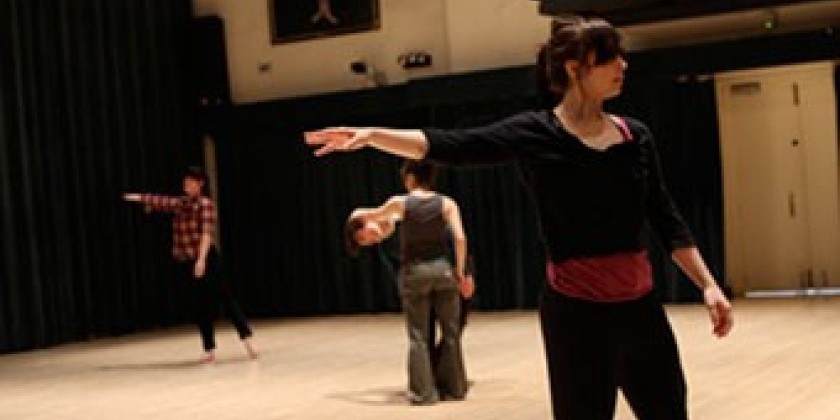 At The Chocolate Factory, September 18-21, 2013
THE CHOCOLATE FACTORY PRESENTS
Megan V. Sprenger / MVworks
Flutter
September 18-21, 2013
Wednesday - Saturday at 8pm

@ The Chocolate Factory
5-49 49th Avenue, Long Island City, NY 11101
*7 train to Vernon/Jackson (1st stop in Queens - 5 minutes from Grand Central!)


August 12, 2013 – The Chocolate Factory (www.chocolatefactorytheater.org) opens its Fall 2013 season with Flutter, a new performance by Megan V. Sprenger / MVworks. Tickets are 5 and may be purchased in advance at (212) 352-3101 or on the web @ www.chocolatefactorytheater.org.
Flutter is a new evening-length piece created by Megan V. Sprenger / MVworks. Through the creation and presentation of Flutter, MVworks is exploring themes of individuality, vulnerability and compassion. Compositionally, Flutter places abstract movement next to, within, and following story-driven content. The interaction between these elements creates subtle plot lines that ebb and flow throughout the dance. Much of the movement for the work has been individually crafted for each performer based on their personality, preferences and habits.
Flutter is a collaborative project created by Megan V. Sprenger with performers Donna Cicchesi, Michael Ingle, Tara O'Con, Anna Adams Stark with additional movement vocabulary provided by Megan Madorin, Kendra Portier, Yarden Raz and Alli Ruszkowski. The production will include lighting design by Joe Levasseur, scenic design by Brad Kisicki, sound composition by Jason Sebastian and costumes by Naomi Luppescu.

MVworks was founded in 2005 by Megan V. Sprenger. The company's first two evening-length works, No Where and …within us., were commissioned by Performance Space 122. The company has also been presented in New York City through Performance Space 122's COIL 2010, Fridays at Noon at the 92nd Street Y, THROW at The Chocolate Factory and Galapagos Art Space, WAXworks at University Settlement, and Dance Theater Workshop's 40th Birthday Celebration. International engagements include the Mexico/US Contemporary Dance Festival in Coyoacán, Mexico. MVworks was a 2006 Abrons Art Center Drawing Board Series Artist in Residence. Nationally, company repertory has been set on students at Anderson University in Anderson, IN through their Guest Artist Program. www.mvworks.org
Megan V. Sprenger is the Artistic Director of MVworks. In addition to her work with the company, she curated a Friday's at Noon program at the 92nd Street Y titled Am I too Close?, and was a member of the Dance Theater Workshop Fresh Tracks Performance and Residency selection Panel in 2010. As a performer she has danced with Tina Croll & Dancers and Catherine Tharin. She recently had the pleasure of guest performing with the Bill T. Jones/Arnie Zane Dance Company. Ms. Sprenger worked in the marketing department at Dance Theater Workshop from 2003 – 2011 and was the Director of Marketing and Public Relations when the organization merged with Bill T. Jones/Arnie Zane Dance Company to form New York Live Arts, where she worked until 2012. She currently can be found at Polskin Arts & Communications Counselors. Ms. Sprenger is a board member of The Shakespeare Forum.