Mount Tremper Arts Appoints Abigail Guay As First Executive Director‏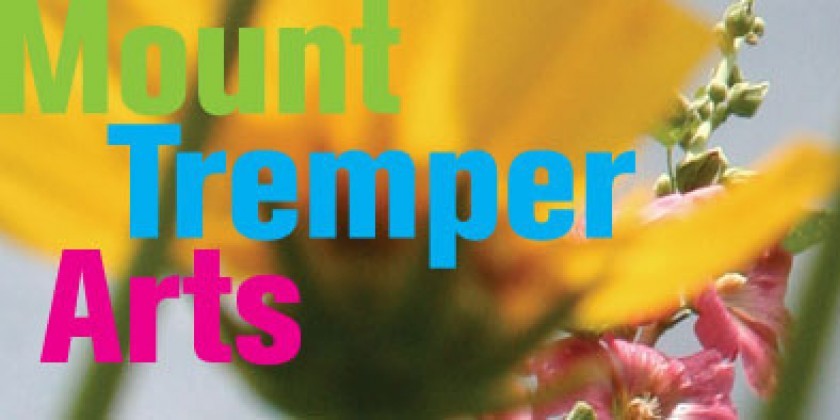 Company:
Mount Tremper Arts
MOUNT TREMPER ARTS APPOINTS ABIGAIL GUAY TO SERVE AS FIRST EXECUTIVE DIRECTOR

Seven-Year-Old Organization Enters New Phase of Institutional Growth and Sustainability

The Co-Founders and Board of Mount Tremper Arts are thrilled to announce the appointment of Abigail Guay as its first Executive Director, Guay will lead this seven-year-old, innovative arts center into a new phase of institutional growth and sustainability. Located in the Catskill Mountains, Mount Tremper Arts presents leading contemporary artists during an annual summer festival and supports them yearlong through a vibrant residency program.

Guay, an experienced arts administrator with roots on both U.S. coasts, will join a collaborative team at Mount Tremper Arts that includes Artistic Director and Co-Founder Mathew Pokoik and Co-Founder Aynsley Vandenbroucke. As Executive Director, Guay will take the lead in staff and residency management, administration and development/fundraising. Building on the institutional foundations established by its founders, Guay will work towards creating a vibrant and sustainable center that supports the development of new works of art by today's leading artists.

"It is an honor to join Mount Tremper Arts and to have the opportunity to help build upon the exciting, inventive work of the founders and board. Returning to the East Coast from Seattle, I am delighted to have the opportunity to live in Mount Tremper and to engage the local community, as audience members and as collaborators in raising the profile of the region as an arts tourism destination. I also look forward to getting to know more members of New York's performance community, and to increasing Mount Tremper Arts' capacity for supporting artists in the creation and presentation of new work," says Ms. Guay. 

Artistic Director and co-founder Mathew Pokoik says, "It's with tremendous enthusiasm that we announce this new step forward for Mount Tremper Arts. Aynsley Vandenbroucke and myself, built this organization from a hopeful and idealistic dream, to a functioning and thriving reality. It's been a challenging yet rewarding journey, filled with many pleasures and terrors. Hiring Ms. Guay as our first Executive Director, feels a bit like having a child (Mount Tremper Arts,) who is suddenly all grown up, and that is a very exciting moment! I hope the community will join me, in welcoming Abigail to the Catskills region."

About Abigail Guay

Ms. Guay comes to Mount Tremper Arts from Grantmakers in the Arts (GIA), a national association of public and private funders making grants to artists and arts organizations. During her four-year tenure, she collaborated with GIA members on initiatives related to individual artist support, arts and social justice, and the overall health of the nonprofit arts sector. In 2007, Ms. Guay helped found and then directed Open Satellite, an artist residence and exhibition program in suburban Seattle. A program of Su Development, Open Satellite provided four long-term residencies and exhibitions annually to artists and architects creating large-scale, installation-based work. Prior to her tenure at Open Satellite, she held a position in development at Artist Trust, a Seattle-based organization providing direct support to artists of all disciplines throughout Washington State. Ms. Guay began her career in upstate New York as a project manager at the Jenny Holzer Studio, where she coordinated the installation of exhibitions and public/site-specific work throughout the US, Europe, and Asia.

About Mount Tremper Arts

Nestled in the Catskill Mountains, Mount Tramper Arts supports contemporary artists in the creation and presentation of new works of art. Since its founding in 2008, the organization has been recognized nationally as an exciting and innovative new cultural arts center. The annual, multi-week Mount Tremper Arts Summer Festival celebrates the contemporary arts through an integration of performances, exhibitions, artist residencies, and hybrid programming. In addition to creating a laboratory for contemporary artists, Mount Tremper Arts is an increasingly popular destination venue for cultural tourism.

Hosting the Summer Festival is only part of Mount Temper Arts's mission; for the rest of the year, the studio hosts performing art companies in Creative Development Residencies. These residencies include 24/7 dedicated studio space and housing for periods ranging from three days to one month. The organization also operates a subsidized residency program that is open to all performing art companies making contemporary work and offers affordable, dedicated workspace for intensive residency experiences. More information can be found at mounttremperarts.org.

Co-founder and Artistic Director Mathew Pokoik is a photographic artist, arts activist, and arts administrator. His photographic work has been featured by Lincoln Center Institute for the Arts in Education on an ongoing basis since 2001, touring schools and universities as a focus for their art education curriculum. In 2009 he had a solo exhibition at the Center for Performance Research in Williamsburg, Brooklyn that included a yearlong light-box window installation. Throughout his career he has pursued alternative venues for the presentation of his work, and is currently working on two projects that create photographic installations in non-traditional public spaces.