Nai-Ni Chen Dance Company: The Bridge Classes from February 8-12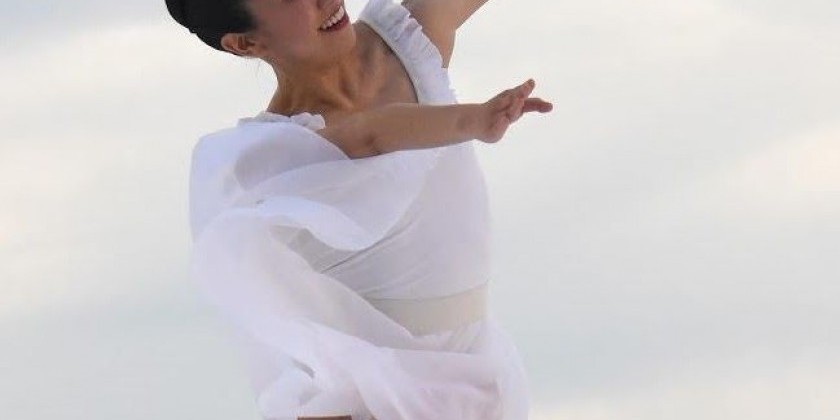 Company:
Nai-Ni Chen Dance Company
NAI-NI CHEN DANCE COMPANY Announces The Bridge Virtual Dance Institute of boundary-breaking dance experiences Free One-Hour Company Class on Zoom Open to All Dancers at an Intermediate to Advanced Level February 8-12, 2021. Interested dancers can join the class by registering on Nai-Ni Chen Dance Company's website: https://www.nainichen.org/thebridge.
The Bridge Class schedule are as follows:
Week of 2/8/2021
Monday              Seyong Kim (Ballet) at 11am
Tuesday             Yuka Notsuka (Kinetic Spiral) at 11am
Wednesday        Nai-Ni Chen (Kinetic Spiral) at 11am
Thursday            Rei Akazawa-Smith (Modern Dance (Taylor Inspired) at 11am
Friday                 Greta Campo (Kinetic Spiral) at 11am
About Nai-Ni Chen's Kinetic Spiral
Tap into the creative energy of the universe through Kinetic Spiral. Nai-Ni Chen's signature technique is based on the principle of ever-changing universal forces of Yin and Yang. Dance phrases from Nai-Ni Chen's repertory will be taught.
About Seyong Kim and Ballet
Join ABT Certified, Professor Seyyong Kim for an amazing ballet experience.
About Rei Akazawa-Smith and Modern Dance
Join Rei Akazawa-Smith for an exciting modern dance class. Rei has danced with the Paul Taylor Dance Company as well as working with Miki Orihara, HT Chen and others.