New Dance Tournament will Award Apprenticeship with Complexions‏ Contemporary Ballet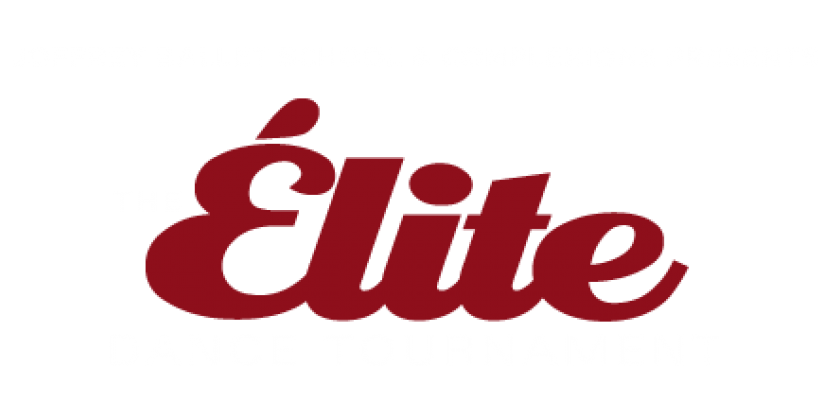 Company:
Complexions Contemporary Ballet
JOFFREY BALLET SCHOOL AND COMPLEXIONS CONTEMPORARY BALLET PARTNER TO LAUNCH THE ÉLITE DANCE TOURNAMENT 
The First Annual National Competition to Tour Six US Cities with 180,000 Dollars in Cash Prizes 

McKinney, TEXAS, September 9, 2014 - Joffrey Ballet School, a world-renowned dance center offering the most versatile and highest quality training, and Complexions Contemporary Ballet, known for their complex performances that are emotionally resonant and remove dance boundaries, partner to launch the first annual Élite Dance Tournament (Élite). The new national competition, which is focused on educational empowerment through constructive evaluation, will take place in six cities with a variety of master classes and focus on ballet, jazz and contemporary styles. In its inaugural year, the tournament will provide an apprenticeship with Complexions Dance Company; a full-time position with the Joffrey Concert Group; and $180,000 in cash and scholarships, including $10,000 each for the ultimate dancer, studio and choreographer. 

"The Elite Dance Tournament provides participants a unique opportunity to investigate their craft while working with top dance professionals. The experiences gained from this tournament will help these dancers on their journey to achieve their goals and strengthen their craft," says Desmond Richardson, co-founder and co-artistic director of Complexions Contemporary Ballet.
 
Keeping true to the tournament's foundation in education, all competitors will be required to participate in master classes of their discipline. Leading instructors and judges include, Dwight Rhoden and Desmond Richardson (Complexions); Michael Blake, Jo Matos, Davis Robertson, and Josie Walsh (Joffrey Ballet School); with special guest judges Jodie Gates (Long Beach), Christina Lyon (San Francisco), Nigel Lythgoe (Finals), Adam Sklute (Texas), and Ethan Stiefel (New York).
 
"As the executive director of Joffrey Ballet School, I've had the opportunity to see how passionately young dancers are seeking training and access to the top teachers in the nation. However, top training often presents financial hurdles as well," says Christopher D'Addario, Executive Director of Elite and Joffrey Ballet School. "We wanted to create Elite with a strong focus on education and judging so these talented young dancers can really grow to be the best."
 
Judging
Élite will feature the judging system DanceComp Genie making it easy for any dancer, individual or group, to access their scores and corrections. Students will be able to listen to each judge's notes while reviewing a playback of their performance online.
 
Awards
Tournament awards include; $180,000 in cash and scholarships, including $10,000 each for the ultimate dancer, studio and choreographer. Two talented dancers will also be chosen for an apprenticeship with Complexions Contemporary Ballet or a full-time position with the Joffrey Concert Group, both include housing. The position with Joffrey Concert Group also includes a stipend. For more detailed information about awards, please visit: www.elitedancetournament.com/awards.
 
Cities and Regulations
The Élite Dance Tournament will begin on February 27, 2015 and will tour to six cities in the United States in search of the most talented students in the country. Winners from the tour will be invited to compete at Finals on May 22-24, 2015. Participants must compete in one of the first six cities, in order to be eligible to compete at Finals. For detailed information about age divisions, disciplines, and rules, please visit: https://www.elitedancetournament.com/rules-and-regulations.
 
February 27, 2015 - March 1, 2015
University of South Florida
4202 East Fowler Ave., TAR 230, Tampa, FL 33620-7450
 
March 13, 2015 - March 15, 2015
Kumble Theater for the Performing Arts
Flatbush Avenue, Brooklyn, New York, NY 11201
 
March 20, 2015 - March 23, 2015
Texas Women's University – Margo Jones Performance Hall
1322 Oakland Street, Denton, TX 76209
 
March 27, 2015 - March 29, 2015
ODC Theater
3153 17th Street, San Francisco, CA 94110
 
April 10, 2015 - April 12, 2015
Blumenthal Performing Arts Centers
Knight Theater (4/10)
430 S Tyron Street, Charlotte, NC 28202
Booth Playhouse (4/11-12)
130 N Tyron Street, Charlotte, NC 28202
 
May 1, 2015 - May 3, 2015
Cal. State University, Long Beach – Martha B. Knoebel Dance Theater
1250 Bellflower Boulevard, Long Beach, CA 90840
 
May 22, 2015- May 24, 2015
TBA
 
###
 
About The Élite Dance Tournament
The Élite Dance Tournament is designed to inspire greatness and cultivate passion for dance through achievement. Presented by Joffrey Ballet School and Complexions Contemporary Ballet, the tournament aims to cultivate an environment of educational excellence. Partnerships with more than a handful of universities nationwide, provide winners with access to college scholarships. The Élite Dance Tournament empowers studios and dancers through its programs and provides opportunities for effectual and individual feedback. The tournament boasts a great line up of judges and instructors who are masters of their craft as well as monetary prizes for the most élite.
 
About Joffrey Ballet School
Founded in 1953 by Robert Joffrey and Gerald Arpino, Joffrey Ballet School maintains the vision of its founders to transform passionate dance students into versatile, individualistic artists able to collaborate and evolve fluidly in a fast-changing society. With an accredited dance program that offers two core pieces of study – ballet and jazz/contemporary – Joffrey is known for its diverse curriculum as well as being the largest summer intensive training program in the country. As Joffrey celebrates its 60th anniversary, it remains at the forefront of American dance education, instilling a passion for dance in children, youth, adults, pre-professionals and professionals. Graduates of the School have gone on to dance for major classical ballet, modern and contemporary companies, both in the United States and abroad.
 
About Complexions Contemporary Ballet
Founded by Dwight Rhoden and Desmond Richardson in 1994, Complexions Contemporary Ballet's groundbreaking mix of methods, styles, and cultures has created an entirely new and exciting vision of human movement over the past 20 years. The company's foremost innovation is that dance should be about removing boundaries, not reinforcing them. Whether it be the limiting traditions of a single style, period, venue, or culture, Complexions transcends them all, creating an open, continually evolving form of dance that reflects the movement of our world—and all its constituent cultures—as an interrelated whole. Complexions has received numerous awards including the New York Times "Critics Choice" Award and has performed throughout the US, including the Joyce Theater/NY, Lincoln Center/NY, the Brooklyn Academy of Music's/NY, the Mahalia Jackson Performance Arts Center in New Orleans, the Paramount Theatre in Seattle, the Music Center in Los Angeles, and the Winspear Opera House/Dallas.