New Releases Choreographers Showcase Mixes Dance and Technology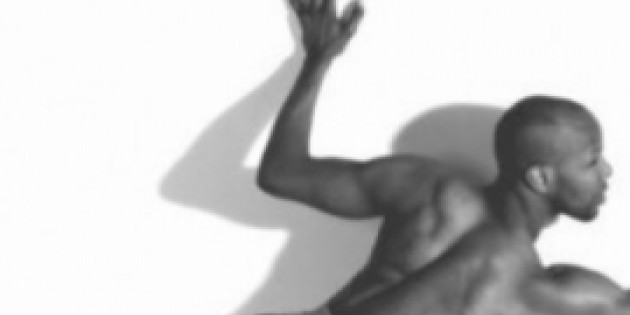 Beginning July 20 at Dance Place
New Releases Choreographers' Showcase
Mixes Dance and Technology
By tackling new and topical subject matter with technical prowess and technologic know-how, the artists of New Releases invite you to dive in and discover the cutting edge of choreographers working today. The annually curated New Releases Choreographers' Showcase begins again at Dance Place on Saturday, July 20 at 8pm and Sunday, July 21 at 7pm.
With a wide array of new and established choreographers, the mood will range wildly from pensive solos to raucous experimentations. Choreographers include Sarah Ewing, Nate Bond & Kjerstin Lysne, Lynne Price, Trent Williams, Sarah Chapin, Bradley Porter, Annie Choudhury, Ben Levine, Ralph Glenmore, and 2012 New Releases Commissionee, Junichi Fukuda.
The works shown include a new piece by the Dance Place tech team, led by Technical Director Ben Levine, examining the performer/audience/technician relationship in a series of high-octane dance pieces. Sarah Ewing's multi-media work of movement, sound and film uses a pool of data to inform the creation of the performance score. Ralph Glenmore, former principal dancer with The Alvin Ailey American Dance Theater, sets a classic jazz dance on students in the Dance Place Repertory & Performance class.
WHAT: New Releases Choreographers' Showcase
WHEN: Saturday, July 20 at 8pm and Sunday, July 21 at 7pm
WHERE: Dance Place, 3225 8th Street NE, Washington, DC 20017; two blocks from Redline Brookland/CUA Metro station; free and convenient parking
TICKETS: 2 General Admission; 7 Dance Place Members, Seniors (55+), Teachers (pre K-12), Artists; 0 College Students; for Children (ages 2-17)
To purchase tickets visit www.danceplace.org or call (202) 269-1600
About Dance Place:
Founded in 1980, Dance Place builds a community of artists, audiences, and students through high quality performances, commissions, training and educational program. We are committed to enriching the field of dance locally, nationally and internationally. Our thriving arts campus serves as an anchor in the development of our Brookland neighborhood in Washington, DC.