New York Theatre Ballet Announces New Executive Director Anna Kepe-Haas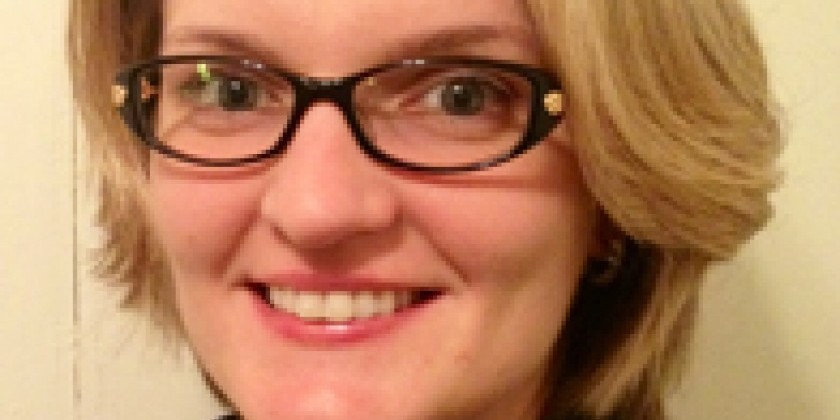 Company:
New York Theatre Ballet
Anna Kepe-Haas, a seasoned arts administrator with a diverse background in the performing arts, has been named Executive Director of New York Theatre Ballet.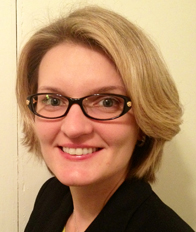 Anna Kepe-Haas, a seasoned arts administrator with a diverse background in the performing arts, has been named Executive Director of New York Theatre Ballet.
Ms. Kepe-Haas is also the Executive Director of Greater Bridgeport Youth Orchestras and was the COO and CFO of Kettles and Company a leading New York City instrument rental company.  She has a vast amount of experience in myriad areas of the performing arts professions, including concert production, personnel management, accounting, and development while building her reputation as an innovative and creative force in the arts. She has far reaching associations with Lincoln Center for the Performing Arts, Carnegie Hall Inc., Opus 3 Concert Management, the All Star Orchestra, Mostly Mozart Festival, New York Pops and the Chamber Music Society of Lincoln Center..
In her capacity as civic leader within the Latvian/American community at large, Anna serves on the Board of the TILTS Exceptional Young Artists Fund. The Fund supports young performing artists from the Baltic States and funds their further University/Conservatory studies.
Anna holds degrees from The George Washington University in Washington DC and is an MBA candidate at the NYU Stern School Of Business. Anna is a graduate of the 2013 League Of American Orchestras Orchestra Management program.
"I met Anna Kepe-Haas through the Executive Director of the New York Pops, Anne Swanson. How fortunate NYTB is to have Anna on our team," said Diana Byer, founding artistic director of New York Theatre Ballet.  Her experience and expertise is exactly what NYTB needs at this crucial time.  Moving to a new home, presenting repertory in three new venues and building our infrastructure, Anna has taken the lead to steer NYTB into the future."
""It is an honor and distinct pleasure to join this illustrious ballet company and artistic family as the Executive Director.
Fourteen years ago, a friend and ardent supporter of NYTB invited me to attend a production at Florence Gould Hall in New York City. I will never forget this first encounter - I left the performance with a profound and newfound appreciation of ballet and dance. Through the brilliance of the NYTB dancers I experienced dance and storytelling up close and personal... I felt as if the dancers were telling the story exclusively to me... I felt immersed in the performance... I felt alive!
Fourteen years later, the unique experience of NYTB has now become my responsibility to offer guidance and support.
NYTB's innovative and provocative programming infuses fresh insights into classics and modern works alike. This season we highlight our most profound choreography in the Legends & Visionaries repertory performances, featuring twelve choreographers and six new premieres - Jerome Robbins, Sallie Wilson (former ballerina with ABT), London's Richard Alston ("one of the most musically astute choreographers alive," The New York Times), Matthew Neenan of Ballet X, Pam Tanowitz, Nicolo Fonte, Merce Cunningham, ABT's Gemma Bond, Anthony Tudor.
ABOUT NEW YORK THEATRE BALLET
New York Theatre Ballet (NYTB), founded in 1978 by artistic director Diana Byer, is the most widely seen chamber ballet company in the United States and has been hailed by The New York Times as "an invaluable company." NYTB is dedicated to inspiring a love of dance in diverse audiences through performances of chamber ballet masterpieces and bold new works, as well as innovative one-hour ballets for children, all at affordable prices.
 
By pairing the ballets of legendary creators with those of contemporary visionaries, NYTB brings a new understanding and appreciation of dance. The approach to live performance for children is groundbreaking and unique. New York Theatre Ballet offers an annual series of hour-long ballets tailored to the attention span of young audience members, while offering high production values and clever choreography sophisticated enough for discerning parents.
 
NYTB is committed to reaching underserved audiences by performing in small cities throughout the U.S. Its professional school provides ballet training based on the Cecchetti syllabus. Classes are offered at affordable prices. Scholarships are awarded to talented homeless and underserved children along with support for well-rounded learning.