Contribute
Your support helps us cover dance in New York City and beyond! Donate now.
ONE HOUR: TWO WORKS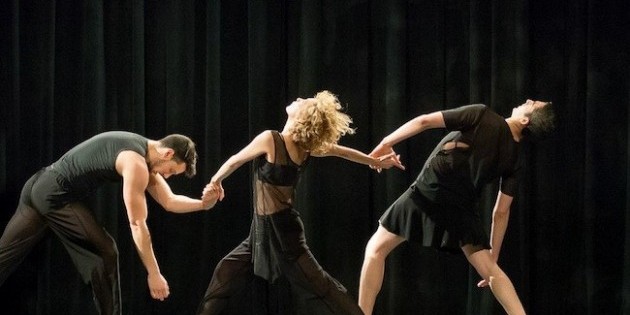 Company:
Heidi Latsky Dance
"[The work] beautifully resets preconceptions about bodies and movement." - The New Yorker
Heidi Latsky Dance presents
ONE HOUR: TWO WORKS

"A bird does not sing because it has an answer. It sings because it has a song. " - Chinese Proverb

An Evening of Dance by Heidi Latsky
The performance includes SOLO COUNTERSOLO, featuring Latsky as the counterpoint to the ensemble, weaving through a landscape of vigorously moving bodies to original music by Chris Brierley. SOMEWHERE is set to wildly eclectic renditions of "Over the Rainbow," using this iconic song to frame a series of intimate movement portraits that highlight the luminous appeal of the diverse performers.
Together they result in an evening of grace and grit that features dancers Brynt Breitman, Meredith Fages, Jerron Herman, Jillian Hollis, Heidi Latsky, Saki Masuda, John McGinty, Robert Simpson, Alexandria Wailes, Gregory Youdan. Lighting by Christopher Ash, costumes by Carlos Arias, visual consultant Joan Pierpoline, dramaturg Steward Schulman.
June 25, 7:30pm
June 27, 7:00pm
June 28, 7:00pm
The Nagelberg Theater
Baruch Performing Arts Center
http://www.baruch.cuny.edu/bpac
55 Lexington Avenue, New York
Tickets are 5 per performance, 4 for seniors/students/children under 12; festival packages are available
www.heidilatskydance.net