Contribute
Your support helps us cover dance in New York City and beyond! Donate now.
Opera Saratoga Announces Season Subscriptions Now On Sale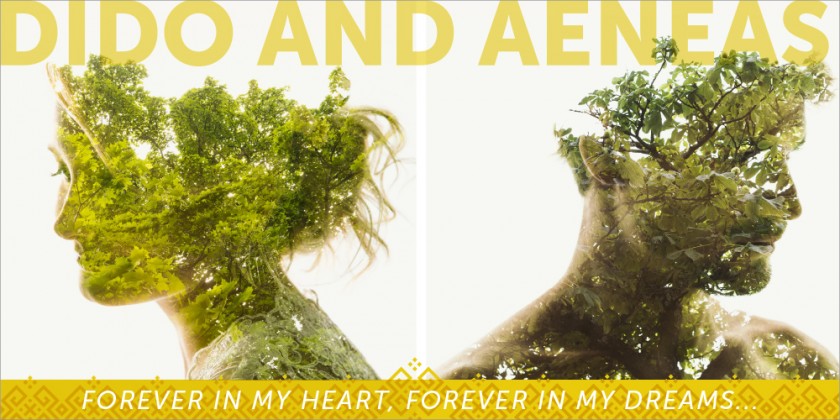 Company:
Opera Saratoga
Contact: Michelle Tabnick, (646) 765-4773, michelle@michelletabnickcommunications.com
Susan Bardack, (518) 867-7940, susan@buzzmediasolutions.com
OPERA SARATOGA Announces
Season Subscriptions Now On Sale For Expanded 2015 Summer Festival
 Season Includes Three Operas and Wide Range of Additional Performances
New "Early Bird" Subscription Discount Offers Up to 30% Off Tickets
Prior to December 30, 2014
(Saratoga Springs, NY) -- Opera Saratoga announces subscriptions are now on sale for the 2015 Summer Festival, which will include three operas featuring guest artists from around the globe, and a wide-range of additional live performances and arts experiences. The three operas will take place over a three-and-a-half week period, from July 2nd to the 26th.
For the first time, Opera Saratoga is offering an "early bird" subscription discount, which provides savings of up to 30% off the price of single tickets for those who purchase subscriptions prior to December 30, 2014. In addition to the increased savings from previous years, the company is offering additional new benefits to subscribers, including discounts on a wide variety of additional concerts and events throughout June and July in Saratoga Springs. Information can be found on the Opera Saratoga website: http://www.operasaratoga.org/subscriptions/
The three operas being presented during the Summer Festival are all incredibly unique to one another. La Cenerentola (Cinderella) is a bubbling comedy by Rossini that features virtuoso singing to impress the most passionate opera lovers, and is also an ideal introduction to opera for family audiences. The presentation of Purcell's Dido and Aeneas will be Opera Saratoga's first site-specific production, presented outside and under the stars, in partnership with the National Museum of Dance. The world-premiere of The Long Walk, by Jeremy Howard Beck and Stephanie Fleischmann - based on the critically acclaimed memoir of war and homecoming by Brian Castner - is presented in partnership with American Lyric Theater in New York City, marking a reaffirmed commitment to the inclusion of contemporary American opera as a regular part of the Company's programming.
A full slate of additional concerts and events are being offered throughout June and July to enrich the community. Many of these events are free, while others are ticketed at a modest price of $20 dollars. Opera Saratoga will perform throughout Saratoga Springs, including events at The New York State Military Museum, The Saratoga Arts Center, Skidmore College, and Caffé Lena. Subscribers get 25% off those concerts ($15 dollars) and can purchase tickets to those events when they subscribe. Additional info can also be found on the website at: http://www.operasaratoga.org/summer-concerts-and-special-events/
Also new this season, there will be pre-performance and after-the-show talks where audience members will have the opportunity to interact with cast members. Artistic and General Director Lawrence Edelson said, "The guest artists joining us this season are truly extraordinary. They include artists who are performing leading roles at the world's great opera houses, including The Metropolitan Opera, The Paris Opera and The Vienna Staatsoper… but there is nowhere else that you can enjoy them in such intimate and beautiful settings than Opera Saratoga."
Subscriptions, including additional concert tickets, may be purchased by calling Opera Saratoga's ticket office at 518.584.6018, or online at http://www.operasaratoga.org/subscriptions/
Single tickets for all performances will go on sale February 1, 2015.
ABOUT THE 2015 SEASON OPERAS:
LA CENERENTOLA (Cinderella)
Music by Gioachino Rossini, Libretto by Jacopo Ferretti, Based on the Fairy Tale by Charles Perrault
Directed by Lawrence Edelson, Conducted by Gary Thor Wedow
Featuring Sandra Piques Eddy, Andrew Owens, John Brancy, David Kravitz, and Ryan Kuster
Performances:  Thursday, July 2, 2015 at 7:30pm; Saturday, July 11, Tuesday, July 14, and Saturday, July 18, 2015 at 2pm; Sunday, July 26, 2015 at 7:30pm.
DIDO AND AENEAS
Music by Henry Purcell, Libretto by Nahum Tate
Directed and Choreographed by Karole Armitage, Conducted by Nicole Paiement
Featuring Jennifer Johnson Cano and ArmitageGone! Dance Company
Presented in Partnership with the National Museum of Dance
All tickets include admission to the wonderful exhibits at The National Museum of Dance, beginning at 7pm. Seating is general admission, with seating beginning at 7:45pm for the performance beginning at 8:15pm.
Performances:  Monday, July 6, 2015; Sunday, July 12, 2015; Sunday, July 19, 2015; Tuesday, July 21, 2015
WORLD PREMIERE
THE LONG WALK
Music by Jeremy Howard Beck, Libretto by Stephanie Fleischmann
Directed by David Schweizer, Conducted by Steven Osgood
Featuring Daniel Belcher, Heather Johnson, Caroline Worra, David Blalock, Javier Abreu, Justin Hopkins, and Donita Volkwijn
Commissioned by American Lyric Theater
Performances:  Friday, July 10, 2015 at 7:30pm; Monday, July 13 and Friday, July 17, 2015 at 2pm; and Saturday, July 25, 2015 at 7:30pm.
ADDITIONAL 2015 PERFORMANCE EXPERIENCES:
FREE CONCERTS:
Stars of Tomorrow!
Saturday, June 6 at 8 PM
Dee Sarno Theater, Saratoga Arts Center
320 Broadway, Saratoga Springs
If it aint Baroque…
Sunday, June 21 at 2 PM
Mr. and Mrs. Ronald A. Riggi Theater
The National Museum of Dance
99 South Broadway, Saratoga Springs
Of Arms and the Man I Sing
Sunday, July 12 at 2 PM
The New York State Military Museum and Veterans Research Center
61 Lake Avenue, Saratoga Springs
2016 Season Preview
Thursday, July 23 at 2 PM
Spa Little Theater
TICKETED EVENTS:
A Master Class with Joan Dornemann
Sunday, June 14 at 2 PM
Helen Filene Ladd Concert Hall
Arthur Zankel Music Center, Skidmore College
815 North Broadway, Saratoga Springs
Mr. Tambourine Man at Caffè Lena with soprano Caroline Worra
Friday, June 19 at 8 PM
Saturday, June 20 at 8 PM
Caffé Lena
47 Phila Street, Saratoga Springs
Songs of Longing and Desire with Mezzo Soprano Jennifer Johnson Cano
Friday, June 26 at 8 PM
Venue to be announced
A World War I Tribute with Baritone John Brancy
Thursday, July 16 at 8 PM
The New York State Military Museum and Veterans Research Center
61 Lake Avenue, Saratoga Springs
ABOUT OPERA SARATOGA
Opera Saratoga, formerly known as Lake George Opera, began with a production of Die Fledermaus at the Diamond Point Theatre on July 5, 1962, playing to an audience of 230. The Company now calls Saratoga Springs home and performs for more than 25,000 people annually. To date, the Company has performed ninety different fully-staged works by fifty-two different composers, including thirty-three works by American composers and five world-premiere productions. Throughout its history, the Company's continued success has been shaped by visionary leaders, talented artists, and critically acclaimed productions. For more information, visit www.operasaratoga.org.
ABOUT LAWRENCE EDELSON, ARTISTIC AND GENERAL DIRECTOR
Lawrence Edelson (Artistic and General Director, Saratoga Opera) is highly respected not only as a critically acclaimed stage director, but also as a visionary company leader who has created programs in the areas of artist mentorship and new works development that have served as models of innovation for opera companies around the country. In January 2014, Lawrence was appointed Artistic and General Director of Opera Saratoga, effective July 1, 2014. Lawrence is responsible for the oversight of both the artistic and administrative management of Opera Saratoga's programs. As a stage director, Lawrence's critically acclaimed productions include Philip Glass' Hydrogen Jukebox (Fort Worth Opera), the American Premiere of Telemann's Orpheus (Wolf Trap Opera), the World Premiere of Jeff Myers' Buried Alive (Fargo Moorhead Opera), the New York premiere of Fauré's Pénélope (Manhattan School of Music), La Traviata (Minnesota Opera), Carmen (Toledo Opera), Il Barbiere di Siviglia (Hawaii Opera Theater), H.M.S. Pinafore (Opera Saratoga), Ariadne auf Naxos, Little Women, Eugene Onegin, Werther, and A Midsummer Night's Dream (IVAI Tel Aviv) and the world premiere of The ToyMaker Off-Broadway.  Lawrence is perhaps best known in the opera field as the founder of American Lyric Theater (ALT), where he continues to serve as Producing Artistic Director concurrent with his role at Opera Saratoga. He has been responsible for assembling ALT's Board of Directors, its world-renowned artistic staff, and implementing strategic operating and fundraising plans to ensure the long-term viability of the organization.  As Producing Artistic Director, he coordinates the diverse artistic programs of ALT, including The Composer Librettist Development Program, commissioning of new works, co-production relationships, and recordings. A tireless advocate for emerging artists and the diversification of audiences for opera, Edelson also serves on the Strategy Committee for OPERA America, and continues to forge collaborations with opera companies across the country.