PLAINFIELD, MA: Delicious Movement Workshop with Eiko Otake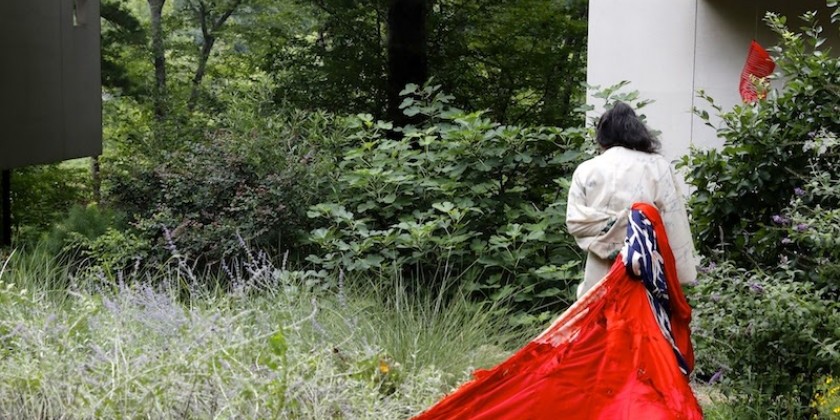 Company:
Eiko Otake
In this weekend workshop, we will Move to experience the body as landscape and landscape as body. Exploring how distance is malleable and how time is uneven, we strive to transcend everyday notions of our body and places. Move to rest, sleep, and dream. Move to pass time, bloom, and linger. Move to taste and share. Move to forget and remember.... 
 
Open to all levels of training & ability.
Tuition, Room & Board All Inclusive:
Professional Rate: $325
Full Price:               $275
Subsidized Rate:   $225
 
Camping: $5 off/day  |  Commuting: $15 off/day
More info: https://www.earthdance.net/calendar/2018/08/delicious-movement-workshop-eiko-otake
Photo of Eiko at Cassilhaus by Frank Konhaus.