"Roadside Attraction" Tour Launches This Week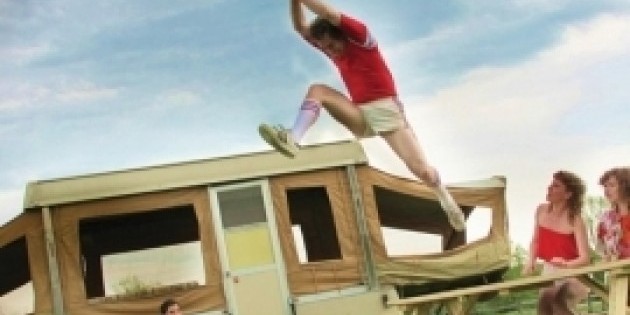 Catch Them As They Hit The Road!
"... the choreography takes everyday impulses and makes them lyrically potent...
it covers quite a range, from satire to real pain, with an eloquence that stays in the memory."
– The New York Times (Alastair Macaulay, Chief Dance Critic)

Tour launches July 18, 2013 with seven stops in New York State:

Thursday, July 18 @ 6:30pm
Kaatsbaan International Dance Center
120 Broadway, Tivoli, NY
Friday July 19 @ mid-day- TENTATIVE PERFORMANCE - Details TBA
Empire State Plaza Farmer's Market
Empire State Plaza off State Street.
Friday July 19 @ 8:00pm (Raindate July 20 @ 8:00pm)
Malta Drive In
2785 Rt. 9, Malta, NY 12020
Saturday July 20 @ 10:00am
Capital District Cooperative Home of the Farmer's Market, Menands
381 Broadway, Menands, NY 12204
Saturday July 20 @ 1:00pm
Troy Farmer's Market
South End of River Street, Troy, NY, 12180
Sunday July 21 @ 11:30 am
Schenectady Green Market
Schenectady City Hall, 105 Jay Street, Schenectady, NY 12305
Sunday July 21 @ 6:00pm
Prattsville Town Hall (adjacent to the Town Green)
14517 Main Street. Prattsville NY 12468


For more information on Roadside Attraction, added tour dates, and more, visit us at:
thirdrailprojects.com/Roadside.html

For booking information, contact Co-Artistic Director Zach Morris.