Sidra Bell Dance - New York-Summer Teaching and Highlights of the Year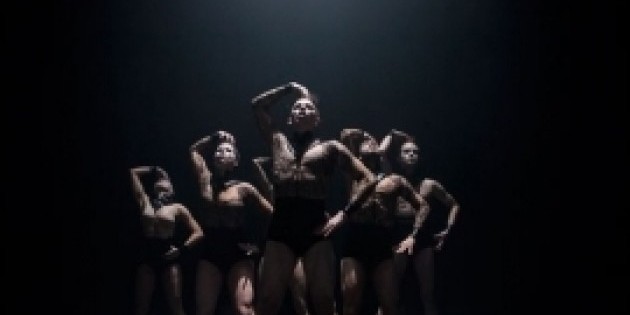 Bell's Contemporary Systems
Upcoming Workshops:
Peridance Series
Rep, Tech, Improv
July 9-13, 4-6pm, Register
STEPS with Contemporary Masters
Rep, Tech, Improv
August 6-10, 2:30-4:30pm, Register
Broadway Dance Center
Rep, Tech, Improv
August 21 & 23, 4:30-6pm, Register
STEPS Summer Study
Creative Tools
July 2 & 16, 6-8pm, Register
The Playground
Rep, Tech, Improv
July 19, 12-2pm, Register
Bell is a guest teacher at:
Movement Invention Proj. (NY)
Cleo Parker Robinson (CO)
Project Launch (CA)
BLUEPRINT-Drew Jacoby (NY)
LEON Dance Arts (NYC)
Peridance Teen Intensive (NYC)
Summer 2012 Highlights!
Bell is the lead choreographer for the feature film "T E S T"- written and directed by Chris Mason Johnson (formerly of Frankfurt Ballett, White Oak Dance Project, & Feld Ballet). "T E S T" is being filmed on location in San Francisco with Bell in residence for the month of June working with an internationally assembled cast of actors from San Francisco Ballet, Joffrey Ballet, Robert Moses' KIN, and LEVYdance. "T E S T" is a story of friendship in a dangerous time, set in the dance world of 1980s San Francisco as the AIDS panic hit hard.
Bell is a special guest at the International Dance Festival in Goiania, Brazil. She is one of six Americans invited to teach workshops and adjudicate.
"Young, beautiful and competent. That is the impression that the American dancer and teacher Bell gives. She embodies the effort of the festival to make it a point of convergence for the dissemination and discussion of dance artists annually. She teaches in the most famous and prestigious schools for dance and theater in her home country. Her main asset is her original approach to the creative process, based on technique and improvisation."
Bell also featured in Dance Teacher Magazine (June 2012). "Watching Bell's work is like entering a mysterious couture circus. Her strikingly costumed dancers isolate body parts like puppets within her highly designed movement. But what appears complex actually stems from clarity. 'Simple movement really shows who a dancer is and allows it to speak to many different kinds of people,' says Bell, who sets work on college and high school dancers across the U.S.
Fire Island Dance Festival, Dancers Responding to AIDS
Sidra Bell Dance New York will be featured at the prestigious Fire Island Dance Festival this summer along with many other fantastic companies including Ballet Hispanico, Rennie Harris, MOMIX, Australian Ballet, and more! This festival has become the Island's most anticipated cultural event of the season featuring spectacular performances by some of the country's most exhilarating dance companies. SBDNY has been invited to present an excerpt from its critically acclaimed ReVUE.
Sat. July 21, 5pm & 7pm
Sun. July 22, 5pm
www.dradance.org
2012-2013 Sneak Peek
SBDNY will be has been invited as the charter company in a unique and groundbreaking bicoastal partnership, AMP, with San Francisco's LEVYdance (Ben Levy- Art. Dir). The companies will be in residence together in San Francisco in Fall 2012 and will tour nationally and internationally in 2012-2013. More Details to come about this project and other exciting ventures for Bell & her company this upcoming season!