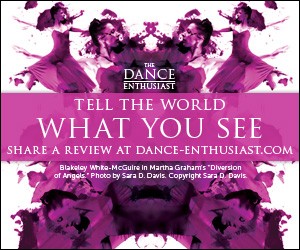 Summer Duncan Workshop In Person AND Online via Zoom
Company:
Dances by Isadora
Dances by Isadora presents
Duncan Technique and Repertoire: 
SUMMER DUNCAN HYBRID WORKSHOP 2021
Taught for the first time ever as a hybrid class 10 in-person and more via Zoom!
Monday, July 19 - Friday, July 23 (M-F 1:15 - 2:45 pm)
​Join us in person at the Mark Morris Dance Center or online via Zoom
This hybrid workshop will include the online and in person groups in a shared learning experience.
Registration for in person sessions at MMDC
Workshop fee: $125. For the full five sessions M-F. no single sessions for in-person workshop  (space for up to 10 dancers, all must wear masks) *subject to change
Early bird special: Register by July 1 and pay 100. for M-F. Must attend all five days.
Special pricing for in person classes at MMDC:​ Help us increase our reach to include movers from diverse dance backgrounds. Register with someone new to the work and pay just $65. each. You must join together by contacting dancesbyisadora@gmail.com​
Zoom registration:  Attend any day(s) for $15./class. Register for in-person and Zoom classes by submitting payment using Paypal from our website or use Venmo @Catherine-Gallant
​For more information contact: dancesbyisadora@gmail.com
About The Class
Isadora Duncan lived her life in a search for freedom of body and mind. Early in her life she positioned herself against the restrictive social freedoms of women at the turn of the 20th century, opposing the institution of marriage and questioning long held assumptions about  American politics and culture. 
In this workshop we will focus on specific dances representing Duncan's later works which contain the seeds of modernism through gesture and full bodied movement. Each day will include technique and repertoire study using improvisation and collaborative dance making as ways to explore contemporary connections.
This five day workshop will be led by Marie Carstens, Catherine Gallant, Loretta Thomas and Francesca Todesco