Summer Duncan workshop ONLINE July 6-10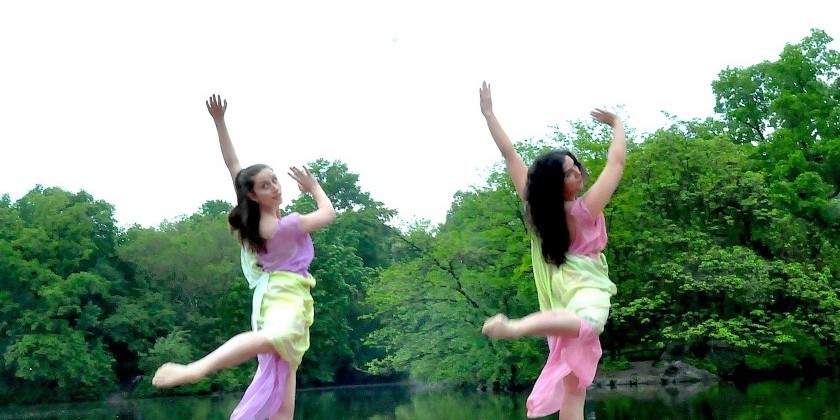 Company:
Dances by Isadora
Dances by Isadora presents...
Summer Duncan Worshop ONLINE
July 6-10, 2-3:30pm   40.00 (register by June 29) or 10./class (50./week)
single classes welcome
use PayPal from our website www.dancesbyisadora.com

Join us for this unique opportunity to study the expressive movement vocabulary of Isadora Duncan. This workshop will explore the distinct elements of the Duncan technique and focus on solo dances from Duncan's repertoire. Usually taught at the Mark Morris Dance Center, this summer we will shift to an online format.  We have carefully selected class work and repertoire that is adaptable to your remote learning. The workshop will be taught by Catherine Gallant, Loretta Thomas, Francesca Todesco and Marie Carstens.

Each 90 minute session will include immersion in the Duncan technique, an analysis and exploration of selected repertoire and commentary/discussion. In this current online teaching/learning environment, we will take the opportunity to look closely at the details of style, sensation, focus and flow as Duncan expressed the value of breath, spirit and imagination in human movement. Resources for further learning will be provided online after each session. 
The last 10-15 minutes of each session will be reserved for a short discussion around topics such as Legacy, Sharing, Duncan's work in relation to somatic practice, the development of modern dance, Duncan's social/political views and how they impact the present, contemporary expressions of the work. We will also provide links to resources for further investigation during the week that participants can access after the sessions. We plan to use screen sharing, break out rooms, microphones for better audio and HD recording. You will be sent a media release form upon registration.
Please join us!
And forward this message to others who may be interested :)
https://mailchi.mp/33edc59c7f57/dances-by-isadora-online-summer-workshop-july-6-10-2020-2-330