Support Julia Sabangan's recovery!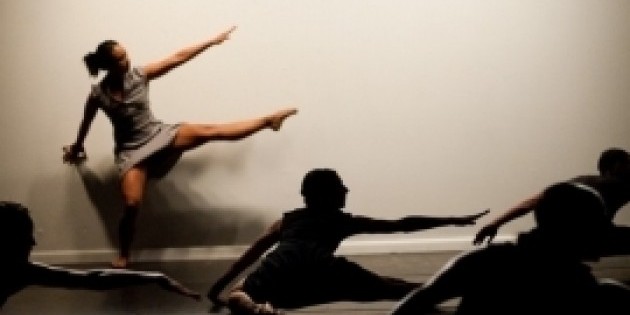 Join us this July 22nd for a good cause
Let's Dance for Julia!
A Benefit Performance for Julia Sabangan
Triskelion Arts' Aldous Theater
July 22, 2013 at 8pm
Brooklyn, NY: Triskelion Arts is proud to present an evening of dance to raise funds for the recovery of a beloved member of the NYC dance community, Julia Sabangan. Julia was unexpectedly diagnosed with acute myeloid leukemia (AML) just weeks before her 30th birthday. Support generated from this event will go directly to Julia and her family as they pay for significant medical expenses, costs associated with recovery, and lost income.
Companies from Julia's childhood through to the present will converge for this one-night event. The evening includes works by Tina Croll + Company, Jeanette Stoner and Dancers, Zvi Gotheiner, VaBang! Dance Company, Valerie Green/Dance Entropy, Beth Soll, GREYZONE/Lindy Fines, and Jessica Gaynor Dance.
Tickets begin at 0. (We encourage giving more if you can. All proceed will go directly to Julia and her family.) If you cannot make it to the performance, please consider making a donation: http://www.gofundme.com/309i74 or help by spreading the word to anyone that may be able to support this important cause.
Keep Calm and Dance On!
Team Julia 2013
ABOUT JULIA:
Julia Sabangan was born and raised in New York City. She has studied at the Harkness Dance Center at the 92nd Street Y, the Martha Graham School of Contemporary Dance, Merce Cunningham Dance Studio, and Vassar College, where she earned her BA in Classics. Julia has worked most recently with Jessica Gaynor Dance, Tina Croll & Company, Valerie Green/Dance Entropy, GREYZONE, Beth Soll, Vencl Dance Group, Jeanette Stoner, MELD Danceworks, Kimberly Portis, Brittany Antle, Katherine Howard, June Finch, Janis Brenner, and Susan Hefner. Julia co-founded VaBang! Dance Company in 2007, a bi-coastal modern dance company born out of New York and San Francisco with her longtime friend Jessie Feller. When Julia is not dancing she enjoys teaching Pilates throughout New York City.
ABOUT THE WORK:
With an ongoing interest in East European/Asian folk dance forms, Tina Croll + Company presents The Stamping Ground, part of a series of dances created around the theme "Sanghe Shakti Kalau Yuge" (in this dark age strength is in unity).
Beth Soll, Artistic Director of Dance Projects, Inc./Beth Soll & Company, presents Adventure, a solo work grown out of Ms. Soll's childhood memories of ordinary and mystical experiences.
Current Vassar student, Isabella Kosmacher, will perform a solo choreographed by Zvi Gotheiner excerpted from a larger work, Chairs, set to music by Rachmaninoff.
GREYZONE, formed in 2011 by choreographer Lindy Fines and designer Justin Fines, will present Waves, a dance for two that draws on motifs of underwater movements, bugs, and sea creatures.
Valerie Green/Dance Entropy presents Twilight, exploring the state of uncertainty and surrealism where images, thoughts, and boundaries are vague, ill defined, or not as they appear to be.
Jeannette Stoner and Dancers presents Appearance, featuring a single man and an unexpected trampoline.
VaBang! Dance Company, a bi-coastal modern dance company co-founded by Julia Sabangan and Jessie Feller, presents She and I, exploring the complex relationship between mother and daughter and family dynamics, choreographed by Julia Sabangan.
Jessica Gaynor Dance presents an excerpt of their full-length work, HERO, showcasing the extreme potential of the human form with each dancer taking on a unique character whose particular defining traits have been abstracted and distilled to the point of representing a kind of archetype of human physicality.
To Purchase Tickets: http://www.brownpapertickets.com/event/406342
Triskelion Arts, 118 North 11th Street, 3rd Floor, Brooklyn, NY 11249
For more information, visit www.triskelionarts.org.