The Bessies Press Conference TOMORROW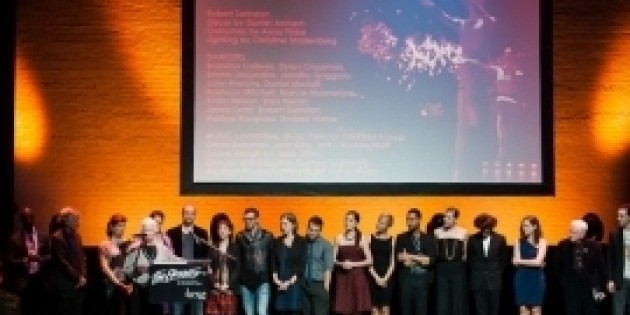 NY Dance and Performance Award Nominees
Press Conference on July 17 to Announce 2013 Bessie Award Nominees and Present Third Annual Juried Bessie Award and Outstanding Emerging Choreographer Award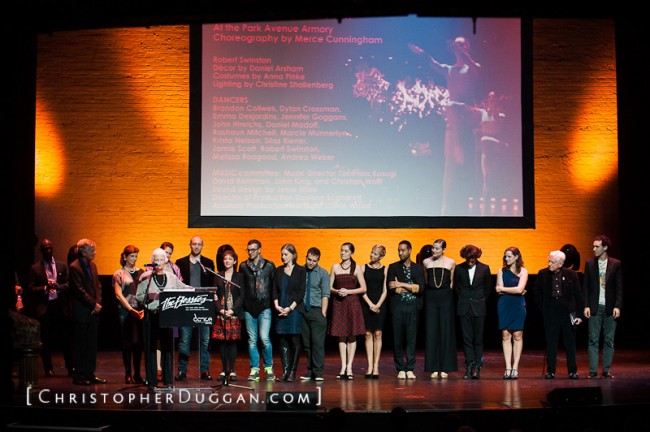 Photo © Christopher Duggan
What: The Bessies, NYC's premier dance awards honoring outstanding creative work in the field, will announce the 2012–2013 nominees, as well as the recipients of the 2013 Juried Bessie Award and Award for Outstanding Emerging Choreographer via a press conference on Wednesday, July 17 at 6:00 p.m. at Gibney Dance Center.
Nominees for the NY Dance and Performance Awards, "The Bessies," will be announced in the categories of Outstanding Production, Outstanding Performer, Outstanding Visual Design, Outstanding Composition or Sound Design and Outstanding Revived Work.
Who: Remarks and presentations by executive director of Dance/NYC Lane Harwell, The Bessies producer Lucy Sexton, Beverly D'Anne of The Bessies Steering Committee, Executive Director of the Apollo Theater Mikki Shepard, and additional members of The Bessies Selection Committee
Schedule: Press conference – July 17, 2013, 6:00 p.m.
Press interviews – 6:30 p.m. – 7:00 p.m.
Where: Gibney Dance Center, 890 Broadway, Studio 5-2
Gibney Dance Center is located in The Flatiron District, near the N/Q/R/6/L trains at 14th Street/Union Square
http://www.gibneydance.org/gibney-dance-center/
Press RSVP: All press should RSVP to In The Lights PR: bessiespress@inthelights.net; a press release and statements will be released to the press on Wednesday, July 17, 2013.
ABOUT THE BESSIES
Produced in partnership with Dance/NYC, the NY Dance and Performance Awards have saluted outstanding and groundbreaking creative work by independent dance artists in NYC for 29 years. Known as "The Bessie" in honor of revered dance teacher Bessie Schoenberg, the awards were established in 1983 by David White at Dance Theater Workshop. They recognize exceptional work in choreography, performance, music composition and visual design. A 40-member selection committee comprised of artists, presenters, producers, and writers choose nominees. All those working in the dance field are invited to join the NY Dance and Performance League—members participate in annual discussions on the direction of the awards and nominate members to serve on the selection committee.