Zvi Dance awarded NEA Art Works grant for SURVEILLANCE‏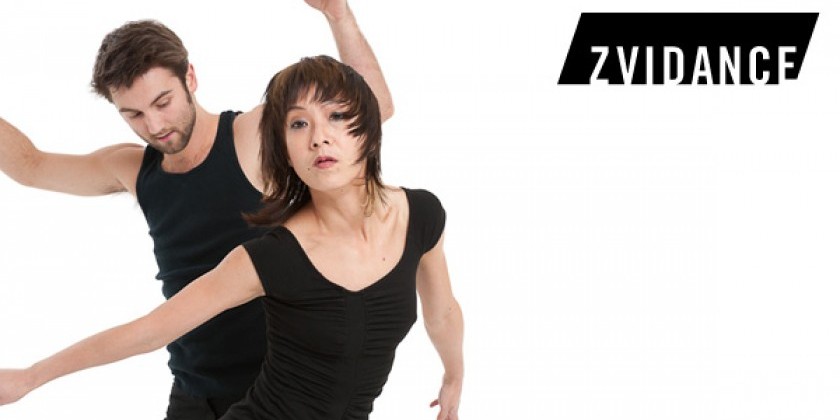 Company:
Zvi Dance
ZviDance Receives
$10,000 NEA Art Works Grant
to support Surveillance
National Endowment for the Arts (NEA) Acting Chairman Joan Shigekawa announced today that ZviDance is one of 886 nonprofit organizations nationwide to receive an NEA Art Works grant. ZviDance is recommended for a $10,000 grant to support Artistic Director, Zvi Gotheiner's newest work: Surveillance  - a contemporary dance and multimedia piece which explores the realities behind the surveillance camera.
Recognized by the New York Times as creating one of the "TOP TEN BEST DANCE PIECES OF 2013," ZviDance will present its newest work, Surveillance for five performances only at New York Live Arts from June 11-14, 2014. Experience the groundbreaking collaboration of contemporary dance, video technology and animation as the lines between performer and spectator blur when each take turns using cams to create video streams that will be recorded, projected, and resampled on screens set up throughout the building. From the moment the audience enters the venue, they will feel the presence of these devices and inevitably participate in the evening's narrative. Scott Killian's provocative sound design will use real-time recordings of audiences footsteps, conversations between audience members, and the sound of performers breath to add an aural architecture of inhabitance and domination. Surveillance is an immersive-intrusive-inescapable-environmental dance piece that will leave you wondering how and why as a society we consent to this invasion into our private lives?
NEA Acting Chairman Shigekawa said, "The NEA is pleased to announce that ZviDance is recommended for an NEA Art Works grant. These NEA-supported projects will not only have a positive impact on local economies, but will also provide opportunities for people of all ages to participate in the arts, help our communities to become more vibrant, and support our nation's artists as they contribute to our cultural landscape."
"Surveillance is a continual exploration in my reflection on the way technologies are shaping our realities. The work integrates video cameras, projectors and dancers. I thank the NEA for the support of this ambitious work."
—Zvi Gotheiner, Artistic Director
Art Works grants support the creation of art that meets the highest standards of excellence, public engagement with diverse and excellent art, lifelong learning in the arts, and enhancement of the livability of communities through the arts.  The NEA received 1,515 eligible applications under the Art Workscategory, requesting more than $76 million in funding. Of those applications, 886 are recommended for grants for a total of $25.8 million.
For a complete listing of projects recommended for Art Works grant support, please visit the NEA website at arts.gov.
About ZviDance
ZviDance exists to share with audiences the choreographic vision and movement vocabulary of Israeli-born Artistic Director Zvi Gotheiner. Each piece defines a unique set of relationships and experiences, boldly addressing the depths of the human experience. ZviDance also exists to engage students in enriching their appreciation of the art form. ZviDance brings its audiences a passionate vision of community in a modern age. A collaborative alliance among artists, the company's stirring work celebrates diversity by melding movement genres into the distinct dance vocabulary constantly evolving and refusing to succumb to dialectics of the medium.  Led by Israeli-born Artistic Director Zvi Gotheiner and Executive Director, Nikki Chalas, the company is shaped by a collaborative model of creation, involving the ensemble and designers from the initial research phase, so as to constantly push the methodology and ethics of a creation process within an inter-disciplinary format.  In the last 20 years of existence, ZviDance has received critical praise and stable funding for its artistic projects, a work that fearlessly refuses to be bounded to specific thematic or aesthetic dogma. The company performs frequently at home in such New York venues as the Joyce Theater, Dance Theater Workshop and Lincoln Center Out-of-Doors. ZviDance has toured across North America to festivals such as Jacob's Pillow Dance Festival and The American Dance Festival, and abroad to Germany, Poland, Russia, Israel, Colombia, Brazil, Ecuador and Japan.
About Zvi Gotheiner, Artistic Director
Born and raised in a kibbutz in northern Israel, Zvi began his artistic career as a gifted violinist with the Young Kibbutzim Orchestra, where he attained the rank of soloist and Concertmaster at age 15.  He began dancing at 17, and soon after, formed his first performance group.  Zvi arrived in New York in 1978 on a dance scholarship from the America-Israel Cultural Foundation and danced with the Joyce Trisler Dance Company, Feld Ballets/NY and Bat-Sheva Dance Company.  After directing Tamar Ramle and the Jerusalem Tamar Dance Companies in Israel and the Israeli Chamber Dance Company in New York, he founded ZviDance.
For more information, visit www.zvidance.com.
ZviDance's presentation of Surveillance at New York Live Arts is made possible through New York Live Arts' Theater Access Program. The Theater Access Program is a comprehensive subsidized rental program benefiting a diverse group of dance and theater companies and producing organizations.