A Dance Enthusiast's A to Z: O is for Jesse Obremski and Miki Orihara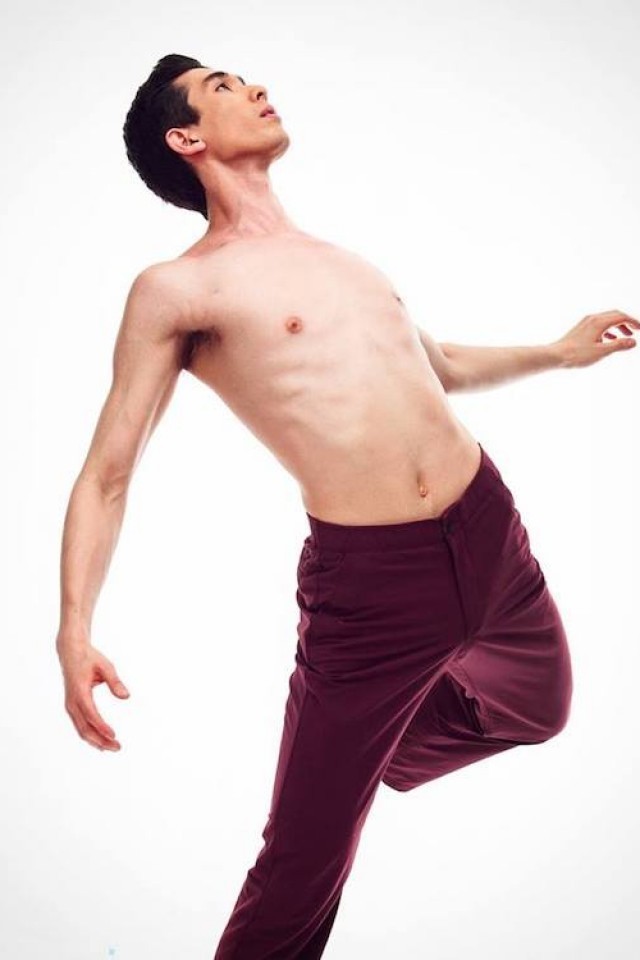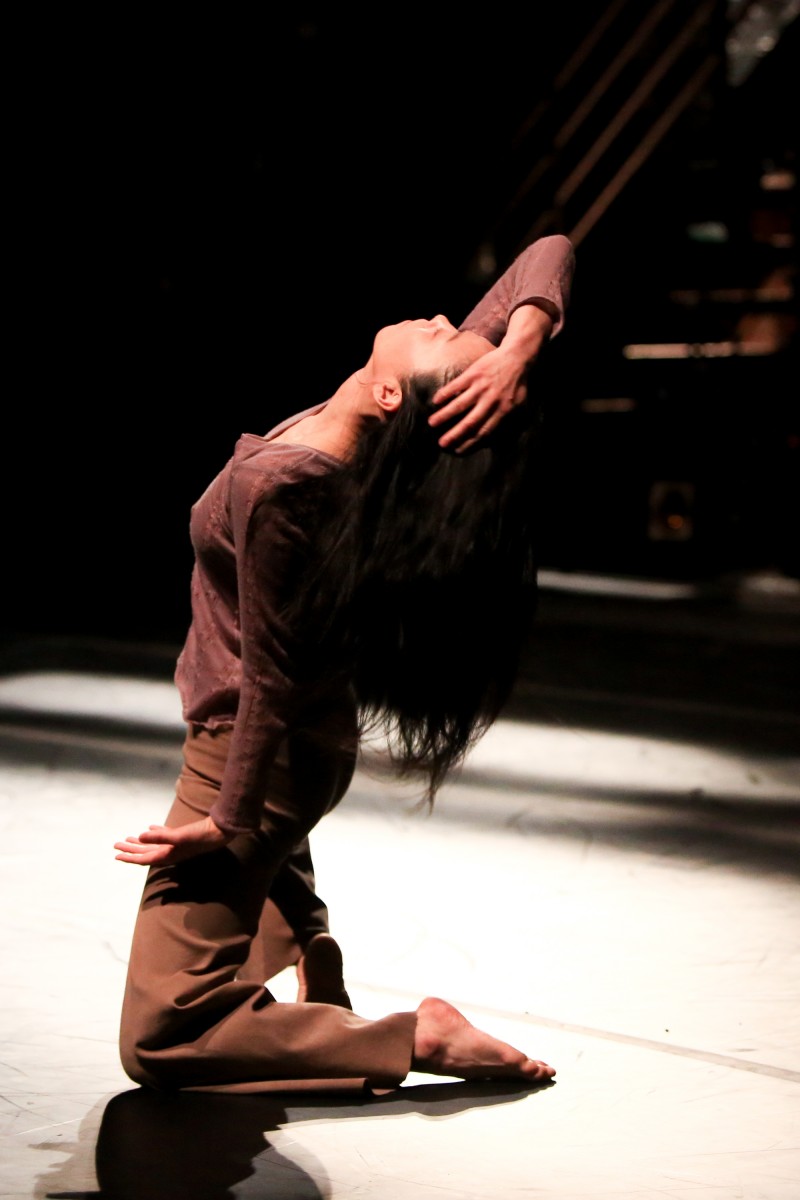 Jesse Obremski
Biography
Jesse Obremski, from New York City graduated from LaGuardia High School (2012) and The Juilliard School (2016) and trained at Earl Mosley's Institute of the Arts, Jacob's Pillow's Contemporary Program, and Springboard Danse Montréal. Jesse, an Eagle Scout Rank recipient, Jadin Wong Dance Awardee (2016), and Interview En L'air's "Dancer to Watch" (2017), has performed a wide-range of works and has performed with Diversity of Dance, Brian Brooks Moving Company, Kate Weare Company, WHITE WAVE Dance Company, Buglisi Dance Theatre, and Lar Lubovitch Dance Company. This season, he is a Guest Artist with He is currently a Guest Artist with Gibney Dance Company and a principal with The Limón Dance Company since 2016. 
Jesse has taught master classes at Montclair State University, The University of Hawaii at Manoa, University of Wyoming, and has been on faculty for The Limón Foundation, LaGuardia High School, Fort Hamilton High School, Diversity of Dance, and MOVE(NYC). Jesse staged an excerpt of Limón's Chaconne on MOVE(NYC) in 2018, and has assisted in the staging of Limón's Missa Brevis at The Juilliard School (2015-2018). Jesse has been commissioned for new works by Brigham Young University (Utah), The University of Wyoming (Wyoming), Sacred Heart University (Connecticut) and has his work presented through his company, Obremski/Works, across North America.
Photos by Stephen Delas Heras (above) and Christopher Jones (header) / Instagram: @Jesse_Obremski / www.jesseobremski.com
Miki Orihara
Biography
Miki Orihara is known for her Bessie Award-winning career with the Martha Graham Dance Company. She has performed on Broadway, and with Elisa Monte, SITI Company, PierGroupDance, Lotuslotus and in productions by Twyla Tharp, Anne Bogart, and Robert Wilson. Orihara has presented her works internationally and nationally. She is a sought after teacher and coach working with the Kirov Ballet, Japan's New National Theater Ballet School, the Ailey School, New York University, The Hartt School, L'ete de la Danse (Paris) and is Dance Director for Mishmash*. She presented two performances of "Peace is…" at the United Nations as a part of the Permanent Mission of Japan, presented her second solo concert "RESONANCE II" in 2017 and curated "Dancing for JAPAN" in 2014 & 2017. She is the recipient of 2018-19 tour grant from Japan Foundation for "RESONANCE III" and a curator /director of NuVu Festival at LaGuardia Performing Arts Center.
1
My earliest memory of dancing : _______________
Obremski:
My earliest memory of dancing was in my elementary school auditorium, performing a modern dance work by my first dance teacher, Ted Pollen.
Orihara:
I was 3-years-old taking Japanese dance classes.
2
What was the light bulb moment when you realized you were going to be a dancer?
Obremski:
I found that as I grew older, I would concentrate more and more on my dance experiences and had less time for sports or hanging out with friends. I always knew that I loved physically moving through space and the vibes/sensations affiliated with movement. When I was about 15, I felt a deep connection within my body and mind, which allowed me to fully understand that this was something I wanted and had to do.
Orihara:
When I was a scholarship student at the Ailey School, everybody called me "Graham Cracker" and there, I realized that I really liked dancing. But it had really hit me when I went to the Graham School and via Yuriko, Martha [Graham] asked me if I knew how to get my working visa or green card.
Obremski:
I am always inspired by others and their journeys; I realize that people inspire me to live my days to the fullest.
Orihara:
I have a mission to fulfill right now that gives me energy: my solo concert series, which will include five productions. I am about to form the third one now. 
4
A perfect day includes____________
Obremski:
I've always thought that perfection is not possible. Every day is incredible as it leads to new possibilities and experiences that offer so much!
Orihara:
Time to go to the gym, the community garden, spend some time with friends, and see a performace or visit a museum.
5
What event (dance-related or not) has transformed you?
Obremski:
I believe that every moment transforms us though if I were to think of one for myself, I would say the evening my mother brought me to see Alvin Ailey American Dance Theater perform Revelations at City Center. This was a turning point in my life because afterwards I asked my mother to bring me to a dance class!
Orihara:
There were a few times dancing in Martha Graham's works where I felt like I was going on a journey. I was looking at myself from the outside.
6
What is/are your favorite dance move(s)?
Obremski:
While thinking of what would be my answer, it was surprisingly a wide variety: Floorwork, deep plié's, torso movement, and (of course) Milly Rocking.
Orihara:
Since I have training in the Graham technique, I feel comfortable with and love dancing Martha's works. But I love any movement — even those that can be really hard. I enjoy trying new ways of moving. I like challenges!
7
The most expressive part of the body is _________
Obremski:
I believe the most expressive part of the body are our eyes. With our hands being a close second.
Orihara:
 My entire body — I can't not pick one place.
8
What do you consider your greatest achievement thus far?
Obremski:
Wow. This is quite a complex question as I believe our greatest achievements are yet to come! Though to answer this question with some, I would say attending LaGuardia High School, The Juilliard School, the multiple companies I've performed with, experiences sharing through teaching across America, and diving into the New York City freelance scene.
Orihara:
I didn't even think about dancing more than three-five years. And now being in New York almost 40 years, I am still dancing, creating, and teaching in this field. To me, that is amazing. I am so grateful.
9
What is your life's motto?
Obremski:
One of my mottos is a quote from hockey player Wayne Gretzky: "You miss 100% of the shots you don't take." Another would be: "Live life to its fullest and experience it!"
Orihara:
I have nothing to lose. 
Keep on going.
Drop it, erase it and just do it.
10
What is your most treasured possession?
Obremski:
Though this is not a tangible possession, my relationships with family and friends are my most treasured possessions. I appreciate them all.
Orihara:
I am so happy to have these people in my life — all of my teachers, friends, family members, my mother who pushed me to come here, my father who trusted my decision, my mentor Yuriko, and my husband Stephen Pier are very special. I may not have a "thing," but I have these great people in my life.
11
What is your favorite post-performance meal?
Obremski:
For a post-performance meal, I would like to have anything with a good protein source and a vanilla protein powder drink.
Orihara:
Anything! I would love to have a meal with my colleagues and friends. It would be nice to have a beautiful glass of wine or prosecco along with it!
12
If you could travel anywhere in the world where would you like to go?
Obremski:
I would LOVE to go to Japan. The only time I've been there was in 2010 and I am longing to go again. As well as it being a part of my heritage, I absolutely love the culture and the food!
Orihara:
I would like to visit everywhere if possible to experience different cultures, places, and food. I think it's incredible to see and meet so many different individuals in this world.
Obremski:
I question myself a lot, which is different than doubting myself. I often ask myself about and take time to think on my choices as well as think about the choices I potentially could make. I don't believe it to be a bad thing but rather an opportunity to check-in with yourself to view something with various lenses.
Orihara:
I don't think I question a lot. I would do it first and find out.
14
_____________ is overrated.
Obremski:
Perfection is overrated.
Orihara:
Everything is overrated now, and therefore nothing is overrated.
15
My greatest influence(s) is/are______.
Obremski:
My greatest influences and inspirations would be my plethora of teachers (Risa Steinberg, Terese Capucilli, Milton Myers, Francisco Martinez, Alexandra Wells, to name a few), my friends, family, and TED TALKS! Some others would be artists I've had the pleasure in working with: Lar Lubovitch, Kyle Abraham, Brian Brooks, Nigel Campbell, Chanel DaSilva, and Earl Mosley to name a few. Overall, humans are my main influences and inspiration.
16
If I could switch careers I would be a _______.
Obremski:
I would be doing exactly what I'm doing now. I am able to experience, cultivate, and share art, an extremely vital and beautiful form of communication!
Orihara:
This is a hard question. I am interested in so many things, but I would probably stay a dancer.
17
I would like to learn to ____________.
Obremski:
write and speak Japanese more fluently.
Orihara:
play a musical instrument, drive a car, and write well. 
18
One of the jobs/projects I most enjoyed was _______ because______.
Obremski:
One of the jobs/projects I most enjoyed was actually the combination of one into another. I was at Jacob's Pillow in August with Adam Weinert for a restaging of Ted Shawn's hour and a half work from 1938, Dance of the Ages, and I'm currently in a creative process with Shamel Pitts with Gibney Dance Company. I have and am enjoying both of these processes and really loving the differences of when each have/will premiere (1938 and 2018) to fully get a wide sense of movement languages and works in various cultural contexts.
Orihara:
My ongoing solo concert series, because this series gives me purpose and helps fulfill my mission in creating and re-creating beautiful works by many masters of modern dance.
19
One of my favorite artists (dead or alive) dance or otherwise is ________
Obremski:
One of my favorite artists (dead or alive) would be José Limón. His journey to America and marking his footprint on the platform of modern dance, and therefore supporting many others who followed, is amazing. He created a language which is available to everyone, application to everything (and I mean everything), and one that can take a lifetime to dive into because of it's deep concepts on humanity.
Orihara:
Yuriko, I think she is amazing as a dancer, choreographer, and director. She has a great eye. And, of course Martha Graham. The more I have studied her, the more I wish I could see her again so I can ask many questions. Sonia Delaunay and Sophie Taubeau were also great artists whom I admire.
20
I am looking forward to ________
Obremski:
While finding time to live in the moment and fully take in each experience, I am looking forward to 2019 and what's to come for me in my adventures. I'm ready!
Orihara:
Creating and performing Resonance III in spring 2019. I have been talking to my friends about collaborating. I always look forward to working with other artists within dance, music, visual arts and the like.  
The Dance Enthusiast's A to Z Celebrates 11 Years of Dance Enthusiasm by Highlighting People Who Power The Dance World.
Stay Tuned for More Installments!
Share YOUR Power with the Dance Enthusiast's Audience. Here's How.
 
Share Your Insight on Performance by Submitting an #AudienceReview

Support Dance Writing in New York! 

Place an Ad on The Dance Enthusiast! Take a look at the specs and prices  here and contact info@dance-enthusiast.com for further information.
Related Features
More from this Author