"TAP CITY" IS BACK! NYC'S DANCE FESTIVAL CELEBRATES 15TH ANNIVERSARY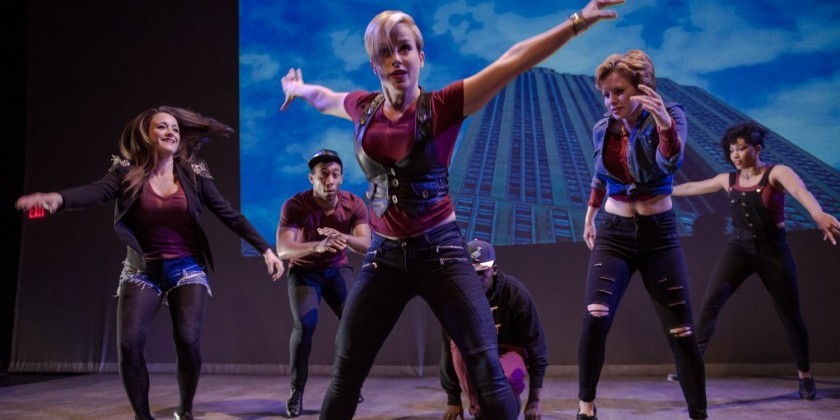 July 6 though July 11 - Awards, Performances, Events Culminating in Tap it Out -300 Tapping Feet in the Middle of Times Square
Tap City, The American Tap Dance Foundation's (ATDF) week-long tap dance festival, will return for it's 15th year to New York City from July 6 to 11 with award presentations, theater showcases, films and master classes in an event that has become a premiere meeting place for hundreds of American and International tap dancers to study, teach and perform.
Drawing participants from around the world, Tap City has been a place to share new ideas and collaborate on new productions in celebration of a vibrant and diverse global tap community. "The creation of an international tap dance festival in New York City secures the preservation of tap dance and perpetuates its continued growth as a thriving contemporary art form," said Tony Waag, artistic and executive director of ATDF.  "Our goal, in addition to giving audiences great entertainment, is to establish a higher level of understanding and examination of tap's storied history and development."
---
Highlights of this year's Tap City Festival include:

TAP AWARDS - Tuesday, July 7 at 7pm - The Duke on 42nd Street - 229 W 42nd Street
Film presentations and performances will honor recipients of this year's Hoofer and Tap Preservation awards, and inductees  into the International Tap Dance Hall of Fame.
Recipients include: Hoofer Award - Heather Cornell and Karen Callaway Williams;
Tap Preservation Award - Al Heyward and the late Carl Schlesinger;
Tap Dance Hall of Fame Award - the late Ray Bolger and the late Henry LeTang.
Dance tributes to award winners will be performed by the New Jersey Tap Ensemble (Artistic Director Deborah Mitchell), in tribute to Ms. Callaway, Max Pollak and Friends will pay tribute to Ms. Cornell and Tony Waag will perform a special tribute to Ray Bolger. Video tributes will be presented to Henry LeTang, Al Heyward & the late Carl Schlesinger. A live jazz trio will accompany all.
TICKETS – General - $20
Children 17 & under/Student/Senior - $10
---

TAP FORWARD – Wednesday, July 8 at 7pm and 9:30pm - The Duke on 42nd Street - 229 W 42nd Street
New work will be presented, created by and featuring a global community of the brightest and boldest international soloists, contemporary tap ensembles, new talent and today's leading tap dance masters. Performances, with a special appearance by Brenda Bufalino, will include Chloe Arnold's Apt 33, Roxanne Butterfly, Aleutian Calabay, Maurice Chestnut, Alex Cowings, Felipe Galganni, Kat Katona, Max Pollak, Sarah Reich, Samara Seligsohn, Melinda Sullivan, the Syncopated Ladies & Caleb Teicher.  A live jazz trio will accompany all.
TICKETS – General $40
Children 17 and under/Student/Senior - $20
---

THELONIOUS - Thursday, July 9 at 7pm and 9:30pm - The Duke on 42nd Street – 229 W 42nd Street.
Thelonious is tap master Sarah Petronio's personal homage to one of the giants of jazz piano, Thelonious Monk. Referred to in the late 1940's as "The High Priest of Bebop, the Thelonious tribute evening, directed by Sarah Petronio, will feature dancers' Baakari Wilder, LeeLa Petronio, Tamango Van Cayseele Stanislas, Michela Marino Lerman, Carson Murphy, Daniel Luka & Siobhan Cook.
"Why Monk? Because his identifiable chords, his unique concept of swing, the keen sense of syncopation and space in his music – when to lay out, let somebody else play or just leave it open, was an inspiring influence in my evolution as a jazz tap dancer and choreographer" - Sarah Petronio.
The show unfolds sometime 'round midnight' in the intimate ambiance of a Parisian apartment where a group of friends meet to listen to, dance and interpret some memorable Monk tunes on the local Paris Jazz Radio Station.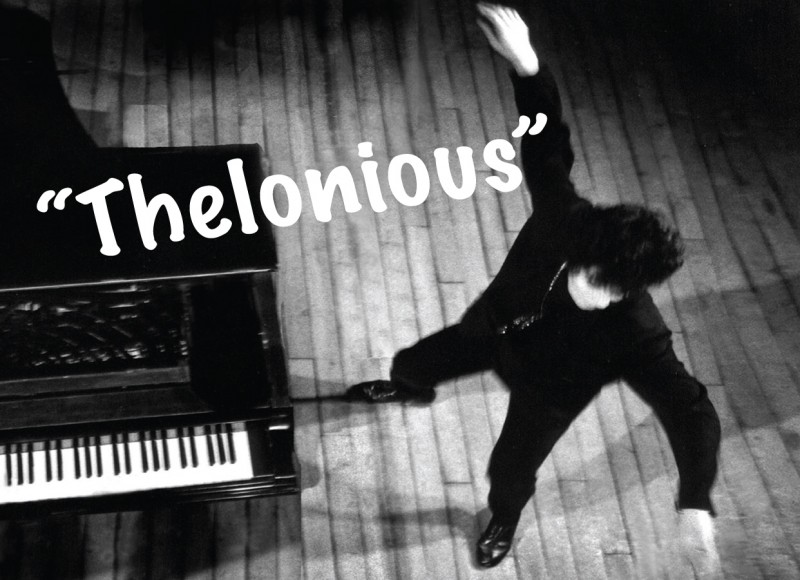 photo courtesy of ATDF
TICKETS - General $40
Children 17 & under/Student/Senior: $20
---

TAP IT OUT – TIMES SQUARE - Saturday, June 11 at 2pm and 3pm - Father Duffy Square, Broadway, W. 46 St. to W. 47 St., 7 Avenue.
Tap it Out is an all-student outdoor event where worldwide students of all ages and levels will create a chorus of hundreds of tapping feet. The contemporary percussion and movement "soundscape" promotes tap dance as pure music, while consciously deconstructing the basic elements that propel tap forward.