Dance News: Queer|Art Introduces The Eva Yaa Asantewaa Grant for Queer Women (+) Dance Artists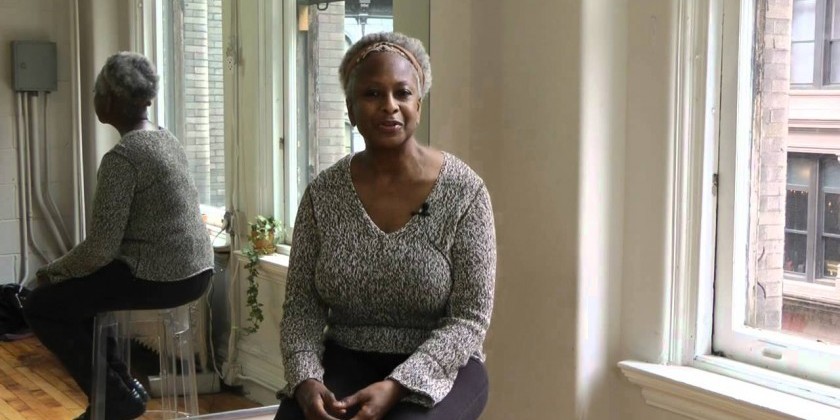 $10,000 Grant Supports Creation Of New Work
Queer|Art, NYC's home for the creative and professional development of LGBTQ artists, is proud to introduce the Eva Yaa Asantewaa Grant for Queer Women(+) Dance Artists. The new $10,000 grant will be awarded US-based artists for making cutting-edge dance and movement-based performance work. Women(+): The Eva Yaa Asantewaa Grant employs an expansive definition of the word "woman".  Queer|Art highly encourages self-identified women, gender-nonconforming, and non-binary artists to apply for this grant. Named in honor of visionary dance curator, critic, and educator Eva Yaa Asantewaa, the grant will be administered through Queer|Art by a panel of queer women and gender-nonconforming judges and seeks to highlight the important contributions queer women have made to dance throughout history.
Queer|Art's collage to promote Queer|Art|Pride 2018.
"Folks who care about the art of dance—an art of the moving body in time and space—try to preserve its wonders against disappearance," Yaa Asentewaa writes. "In a society ambivalent about, and sometimes hostile to, both the body and its artistry, lovers of dance honor the body in all of its variations, its rich stories, its wisdom and creative expression. With this award, we seek to record and honor the creative innovation and labor of queer women dance artists. To acknowledge them as full humans and artists informed and nourished by love, by experience, and by culture. To support and revere our artists for exactly and completely who they are; so they know a fierce community of peers, elders, and ancestors has got their back; and to make our world a safer, more empowering place for queer artists and, in truth, for all artists and for all people."
The grant is application-based and will be awarded to benefit specific projects. Funds can be requested to support work at any stage of development, from concept to presentation. Qualifying work may be dance and/or movement-based performance work of any format. Prospective applicants should review application requirements and apply directly through the Queer|Art website.
The Eva Yaa Asantewaa Grant for Queer Women (+) Dance Artists expands Queer|Art|Awards, a growing initiative of grants, prizes, and awards that provides various kinds of direct support—monetary and otherwise—to LGBTQ artists.
Other support provided through Queer|Art|Awards also includes the Barbara Hammer Lesbian Experimental Filmmaking Grant (applications open through October 1) and the Queer|Art|Prize for Sustained Achievement and Recent Work, now in their second year.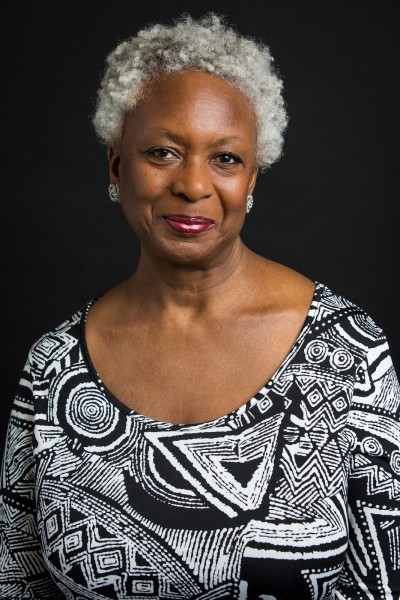 Eva Yaa Asantewaa. Portrait by Scott Shaw.
Applications for the Eva Yaa Asantewaa Grant for Queer Women (+) Dance Artists will be open September 6th – October 21th, 2018. The awardee will be announced in November. The judges, who have been selected by Queer|Art to review applications for the grant, include dance and movement-based performers and curators from around the country: Nora Sharp (Chicago), Julie Tolentino (LA), and Marýa Wethers (NYC). Questions about the application process may be directed to Grant Manager Mayfield Brooks.
In addition to being the honoree for Queer|Art's new dance grant, Yaa Asantewaa has recently been appointed to the newly created position of Curatorial Director at Gibney. In this role, Yaa Asantewaa will lead all public performance, residency, and discourse programs at Gibney, with a focus on putting forth an expanded public performance plan that builds on Gibney's existing momentum as a presenter and deploys new resources in response to the ever-shifting needs of artists and audiences. "Eva brings to this role such tremendous knowledge of and dedication to the dance field, and a deep interest in raising the voices of NYC dance artists," says Artistic Director and CEO Gina Gibney. "We at Gibney are thrilled to join forces with her to build this new model for public performance."
---
The Dance Enthusiast Shares News From The Dance World And Creates Conversation!
For more FROM THE PRESS pieces, click here.
If you have important news to share, please send an announcement or press release to info@dance-enthusiast.com!