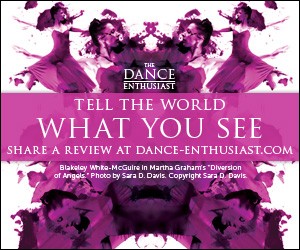 Related Features
DANCE NEWS: CELC, an Anti-racism Course for the Arts & Culture Sector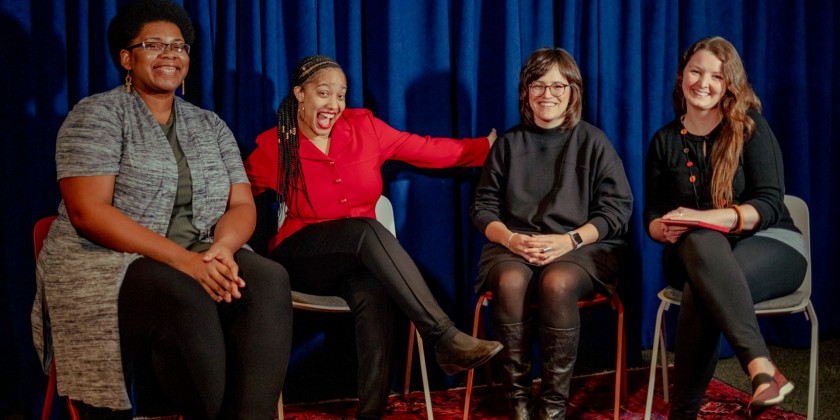 Register for the Summer (July 2022) or Fall (September 2022) Cohort
The Cultural Equity Learning Community (CELC), a two-unit, asynchronous anti-oppression course with wrap-around supports for arts and culture leaders committed to building intersectional racial equity, is officially open for registration for the Summer (July 2022 start) and Fall (September 2022 start) cohorts.
Through partnership with the Mass Cultural Council, the CELC aims to offer equity training and supports to all arts and culture leaders in Massachusetts and the nation, in efforts to enact sector-wide transformation aligned with racial and creative justice.
TIMING & SUPPORTS OF THE CELC
> By registering here, you will gain access to 12 pre-recorded lecture sessions and continued learning resources, funded by Mass Cultural Council, via learning platform Miestro. These learning resources can be viewed at your own pace during your selected cohort period: Summer Cohort (July to December 2022) and Fall Cohort (September 2022 to March 2023).
> Peer-to-peer mentorship matches deepen learning through cohort support. The CELC team makes the initial match based on your stated preferences, and then you choose how frequently to meet with your peers (participation optional).
> Bi-weekly drop-ins meetings will take place in groups no larger than fifteen. This is a space to process the course content in a facilitated group setting. Sign ups for the drop-ins will take place the week prior to each session to establish an agreeable time slot (participation optional).
ABOUT THE CELC 
The second iteration of the Cultural Equity Learning Community (CELC) is built upon the first CELC, which was created and shared in real time during the early COVID-19 pandemic and Movement for Black Lives following the tragic murders of Breonna Taylor and George Floyd, among too many others. In this online learning community, CELB will amplify the voices of artists, community organizers, and QTDBIPOC+* leaders for equity within the arts and culture sector, while integrating thoughtfully crafted lectures and space for self-reflection.
When addressing equity within the United States landscape, including equity within the arts, we must face the nation's history of slavery, genocide, and oppression, leading to systemic and institutionalized racism, sexism, classism, xenophobia, ableism, and more directly, the rise and valuation of patriarchal white supremacy as the founding blocks of this country. 
The arts and culture sector reproduces institutional and systemic oppression through upholding and centering white supremacist structures, often unconsciously. Boston is not unique in this, nor is the arts and culture sector. This manifests in predominantly white-founded, white-led and white-funded arts and culture organizations and institutions in Boston.
You can learn more about the CELC format and timeline at www.culturalequitylc.org. *QTDBIPOC+ = queer, trans, disabled, Black, Indigenous, person of color.
CURRICULUM OVERVIEW
Learning from CELC's initial pilot in 2020, the new CELC offers two tracks - the first of which is for BIPOC arts leaders - Compassionate Transformation, the second of which is for white arts leaders - Whiteness + Me. Unit 1 starts with the first three sessions tailored to the respective tracks, coming together for the following sessions before moving into Intersectional Justice + Me. Below is an overview of the Units 1 + 2 and their general structure:
UNIT 1 - Compassionate Transformation [for BIPOC arts leaders]
Session 1: Processing Grief & Injustice 
Session 2: (re)Connecting With Personal History
Session 3: Centering Community & Joy
UNIT 1 - Whiteness + Me [for white arts leaders]
Session 1: Processing Grief & Injustice 
Session 2: Walking Into Privilege
Session 3: Tracing Roots of Historical Oppression
UNIT 1- Intersectional Justice + Me [all arts leaders] 
Session 4: Language Matters 
Session 5: Mapping The Intersections 
Session 6: Intersectional Disability Justice
UNIT 2- Examining Systems, Part I [all arts leaders] 
Session 1: The Humanity of Systems 
Session 2: Exploring White Supremacy Culture 
Session 3: Imagining New Ways of Being
UNIT 2- Examining Systems, Part II [all arts leaders] 
Session 4: Embodying Anti-Racism 
Session 5: Enacting Systems Change
Session 6: Revisiting Lessons, Visioning for the Future
TICKET OPTIONS
The CELC is offered with a sliding scale payment structure. The CELC team recognizes that many arts organizations and individuals face challenging economic realities particularly exacerbated by COVID-19. With this, CELC asks you (and your team) to register for a ticket that feels fair and accessible. The organizers honor and appreciate all support, and above all else, your participation in this work is the most important thing. 
Tickets available include:
Suggested Donation [$250] 
Equity Supporters [$500]
Equity Champions [$1,000] 
50% off Tix [$125]
Free Admission Tix [$0]
CONTACT & ACCOMMODATIONS:
For all accommodation requests and accessibility questions, please email both Marian Taylor Brown & Micah Rose at marian@artsconnectinternational.org & micah@artsconnectinternational.org
2022-24 PROJECT PARTNERS
CELC is presented by Arts Connect International in partnership with HipStory and through the generous support of the Mass Cultural Council.
Special thanks to our past partners for establishing the inaugural CELC: The Mayor's Office of Arts & Culture, The Boston Foundation, MassHumanities, Artists Thrive, Cambridge Community Foundation, the Cambridge Arts Council, the New England Foundation for the Arts, The Anti-Racism Collaborative, and ArtsBoston. 
---
The Dance Enthusiast Shares news from the dance world and creates conversation.
For more Dance News pieces, click here.
If you have important news to share, please send announcements or press release to info@dance-enthusiast.com!
---
The Dance Enthusiast - News, Reviews, Interviews and an Open Invitation for YOU to join the Dance Conversation.