10th Annual Collaborations in Dance Festival at Triskelion Arts Curated by Trina Mannino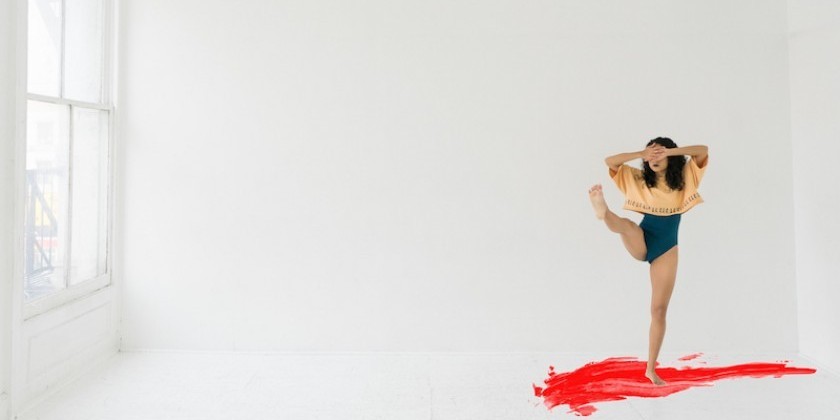 Triskelion Arts (106 Calyer Street Brooklyn, NY 11222)
Tickets ($18 in advance, $22 at the door)
September 13-16, 2018 at 7:45 p.m.; September 20-22, 2018 at 8 p.m.
For the full lineup of artists, click here.
---
In myths past and present, art making is depicted as a solo enterprise. The creator, struck by the muse, locks him-, her-, or themself away, furiously working to emerge victorious. The world, of course, responds with thunderous applause and universal acclaim.
Nothing could be further from the truth. Making art depends on interaction with and cooperation among others. Dance, in particular, compels collaboration to fulfill its synthesis of kinesthetic, aural, and visual design.   
Now celebrating its tenth anniversary, Collaborations in Dance Festival at Greenpoint's Triskelion Arts brings dance's myriad relationships from backstage to center stage. This year's curator, Trina Mannino, also a contributor to The Dance Enthusiast, says "I strove to refresh CollabFest by going back to the roots of deep collaboration."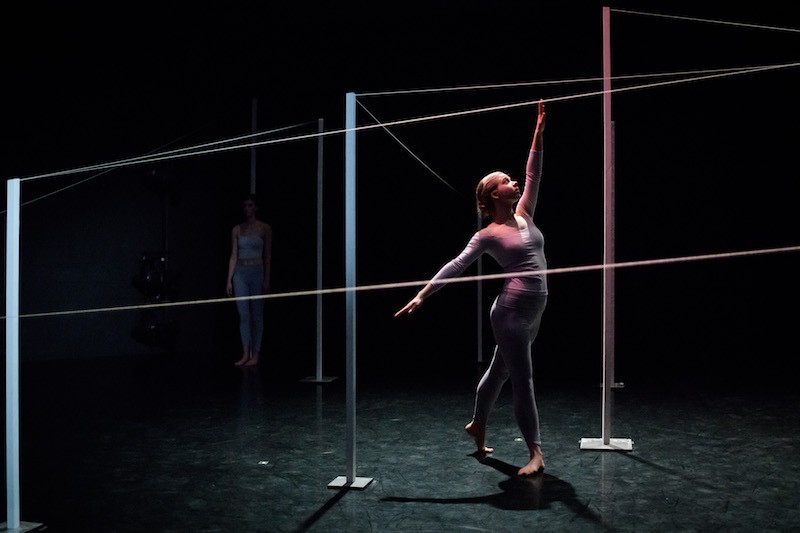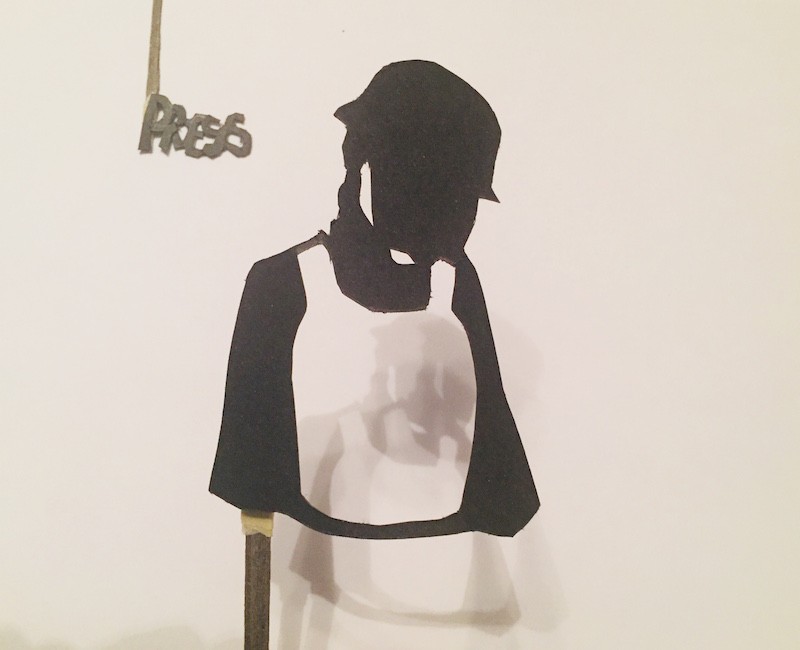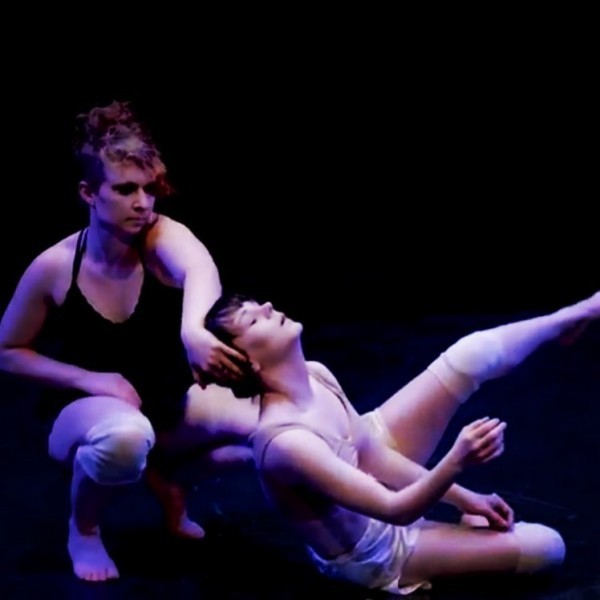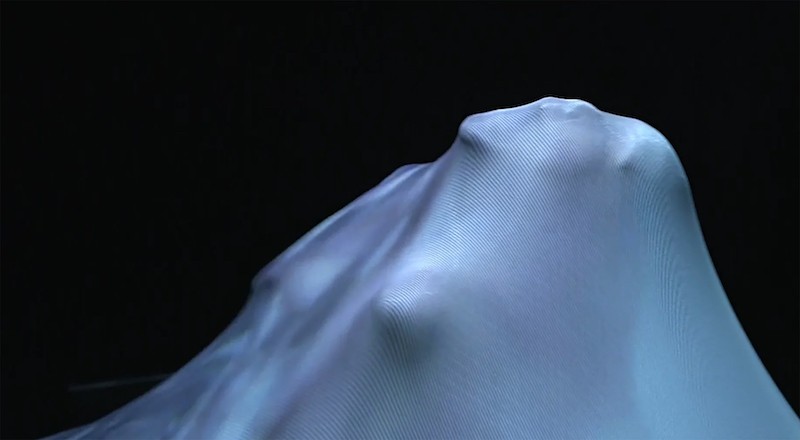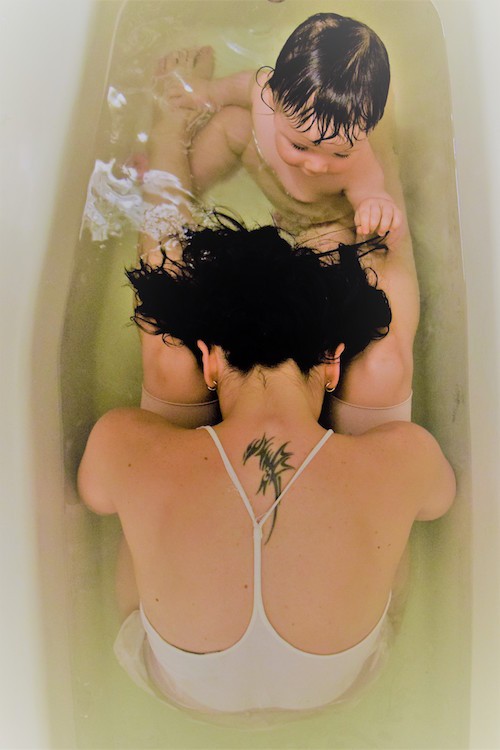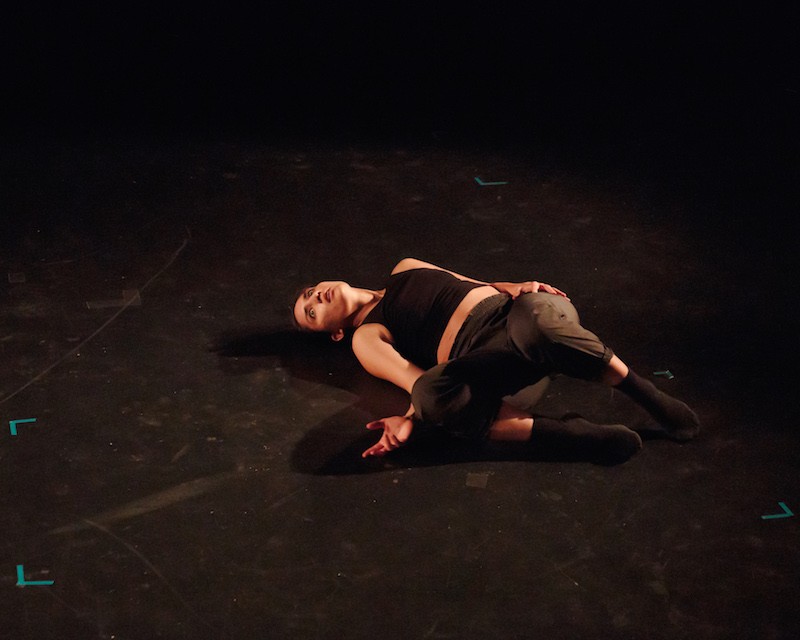 The event sprung out of the organization's two original festivals, one circus-based, the other exploring comedy in dance. Triskelion's resident lighting designer and co-artistic director, Andy Dickerson, says it "was the third festival we added to the roster as a reaction to the fact that Cirque Off and Comedy in Dance had such a narrow draw for artists." 
CollabFest enabled not just fruitful cross-pollination among creators; it also introduced visual artists, musicians, and video designers to Triskelion. Furthermore, as Dickerson points out, the arrangement "challenged artists to hand over more of the creative process than they may be accustomed to."
Mannino has put her stamp on the event. In addition to four festival-format shows, she has included three curated evenings that showcase longer works. A choreographer herself, she identifies with the effort dancers invest in developing their craft only to flounder when confronted with the reality of the dance world. "This is one of the few opportunities for artists coming out of school," she says. "They need a platform to execute their ideas and maybe fail."
Amelia Heintzelman's Methods in Sport Fishing; Photo: Peter Raper
She cites the flexibility of Triskelion's performing space as a unique asset. Her piece, Ghost Women, is an outdoor performance installation, uniting a multigenerational cast of knitters and dancers. Although she doesn't knit, Mannino establishes commonalities between movement-based art and knitting. "Knitting is contemplative," she says. "It has a rhythm."
Another textile-based work, Amelia Heintzelman's Methods in Sport Fishing began as an ode to women weavers. It has since expanded into an analysis of the permission that surrounds and pervades inhabited spaces. Before the show, string is stretched across the performing area. The resulting pattern changes each time, thus turning the work into an iterative experiment. "Our works may be similar," Mannino says. Or, because of the collaborative nature, comparable stimuli may lead to incomparable outcomes.   
The Raving Jaynes' Threads; Photo: Cynthia Jimenez
The Raving Jaynes' Threads employs threads in an entirely different manner. Exclusively using improvisation, Jamie Graham and Amy Larimer flaunt what Mannino calls a "quirky and nuanced" aesthetic that zigzags from songs to full-blown scenes. For CollabFest, they've added costume designer Jenny Rocha to the mix who will fashion a veritable garden of sartorial possibilities. You never know what they're going to do — or wear — next.
When reviewing applications, Mannino says, "I was attracted to artists working with technology." Enter Catie Cuan, the definition of intrapersonal collaboration who dances and works with robotics. She recently completed a summer artist residency at Thoughtworks Arts (a branch of the software consultancy, Thoughtworks) in which she collaborated with Pratt Institute's Consortium for Research and Robotics. As part of her residency, she engaged with Wen, an ABB IRB 6700 industrial robot. Resembling an enormous claw, Wen possesses six axes that whir at a stately speed. Cuan says interacting with them (she sees robots as "non-gendered") made her appreciate "how soft and water-based my body is." The result of her residency, OUTPUT, incorporates video, motion capture, 3D animation, and movement sourced from Wen.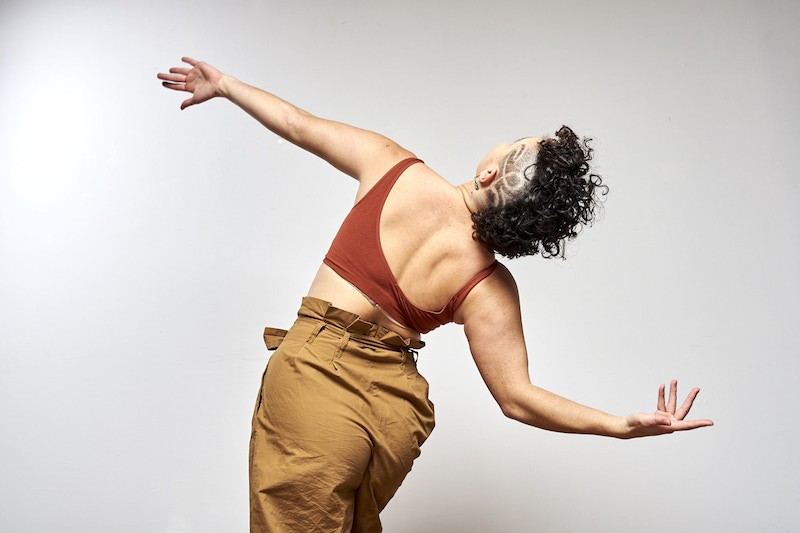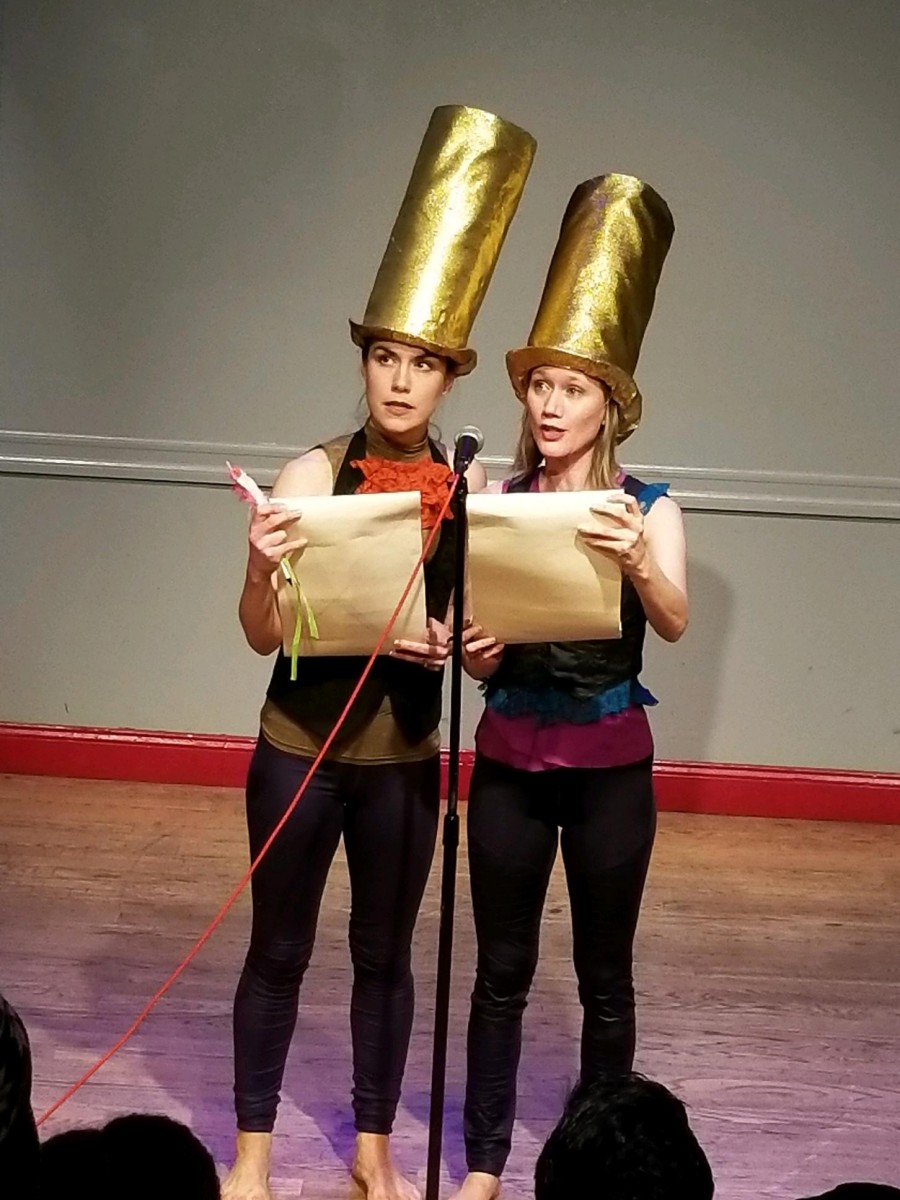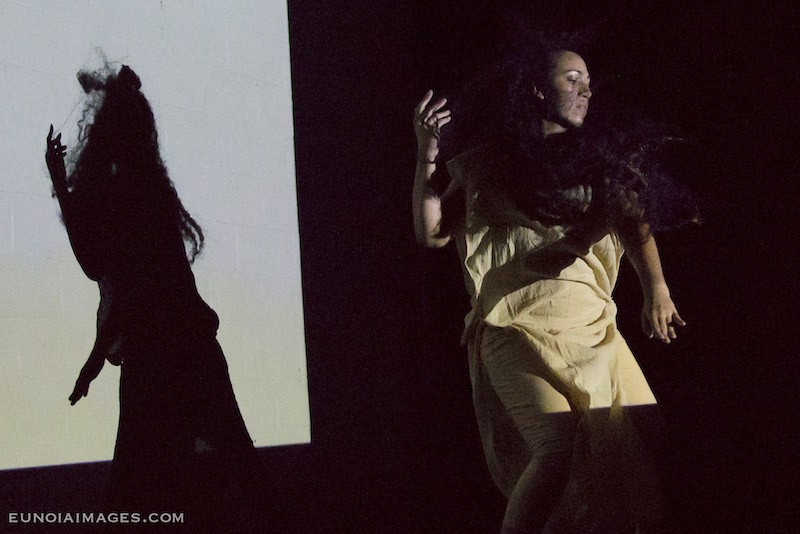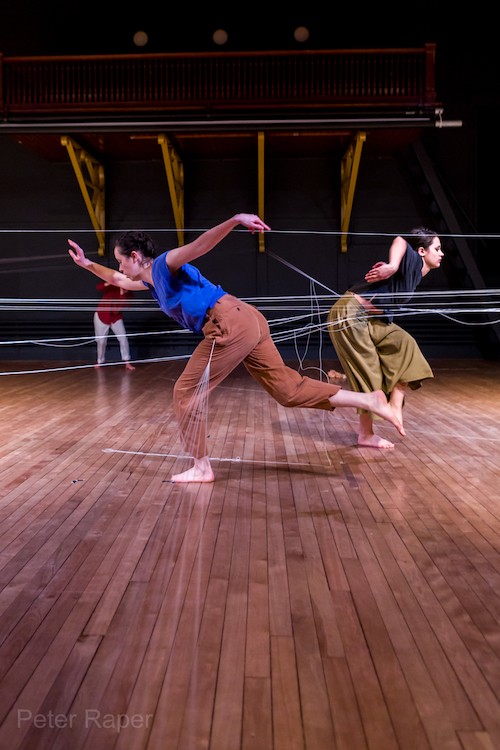 Ambika Raina was invited to participate in CollabFest after Mannino witnessed Raina's work inspired by Nasreen Mohamedi. Mohamedi, a visual artist, distilled her Islamic heritage through elegant, almost mathematical drawings. Raina says, "Trina's invitation . . . really opened up how I think about these artists I look up to by framing it as a collaboration." For the festival, she'll perform a solo, Homelanding: a self portrait fantasy, which re-envisions her body as a channel for South Asian diasporic art, dance, and spiritual lineage. Highly trained in Bharatnatyam, a form of Indian classical dance conveying religious themes, she says "certain physical habits . . . are ingrained in my bones." These span from her use of subtlety and earthiness as a dancer to her choreographic ethos of detail and duration. She explains, "I work to keep the practice of the dancer being a live, emotional, thinking, imagining human being within the choreography."
An appreciator of art forms outside of dance, Mannino looked for "wide-ranging collaborations." As a result, CollabFest boasts thirty pieces with partnerships ranging from traditional music and dance pairings to those that defy classification. The one stitch that holds them all together? "There's a lot of enthusiasm," Mannino says. She gives a hat tip to Triskelion. "They said we'll do anything we can do to realize these artists' pieces."
The Dance Enthusiast Covers The Stories Behind Dance Performance, Speaking with Artists and Creating Conversation
For more Behind-the-Scenes Stories of the NYC Dance World Click on our Day In The Life of Dance Section.
---
Trina Mannino, Alaina Wilson Dance, QBDG & Kristen Coburn, ColemanCollective, Camille Cier and Marija Krtolica
Friday, September 14 at 7:45 p.m.
Trina Mannino, Amelia Heintzelman, Catie Cuan, ChristinaNoel & The Creature
Saturday, September 15 at 7:45 p.m.
Trina Mannino, ArtBark International, Kathryn Butler and Collaborators, JULES BAKSHI/ SUBTLE DETAILS, Emma Wade, Sarah Ivey Long, and Jon G, Segarra Dance Theatre Projects
Sunday, September 16 at 7:45 p.m.
Trina Mannino, Melanie Greene + Brianna Taylor, Joya Powell / Movement of the People, The Raving Jaynes
Thursday, September 20 at 8 p.m.
Serena Stucke & Dan Tesene, Moscelyne ParkeHarrison and Jack Frerer, Rochelle Jamila, Rebecca Fitton + Gabriel Peterson, sleepdance in collaboration with James Ilgenfritz and Sarah Krasnow, Susanne McHugh
Friday, September 21 at 8 p.m.
Sarah Chien, Ambika Raina, Sydnie L. Mosley Dances
Saturday, September 22 at 8 p.m.
Lizzy Zevallos featuring work by Justin Maung, Gravity Dance, Catherine Eng, Isabel Umali and Farideh Sakhaeifar, Taragano Theatre