A Day in the Life of Andrea Miller of Gallim Dance: Premiere of "To Create a World" at the Joyce Theater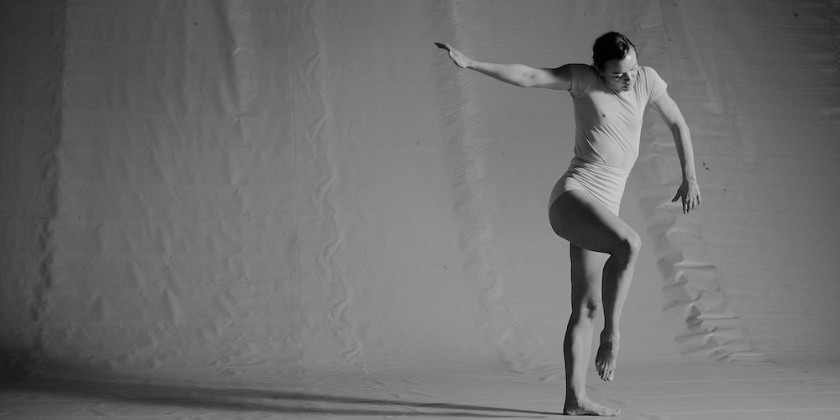 Choreography: Andrea Miller
Performed by Ashley Hill, Allysen Hooks, David Maurice, Gary Reagan, Haley Sung, and Dan Walczak
Music: Will Epstein
2/12 - 2/17 at the Joyce Theater
---
Andrea Miller has enjoyed a career that many young choreographers dream of. After graduating from the Juilliard School and performing with the famed Israeli Batsheva Dance Company, she returned to the United States to found Gallim Dance. In the last decade, her company has been presented at Kennedy Center, the Joyce Theater, Jacob's Pillow, and The Grand Theatre de la Ville de Luxembourg, among other acclaimed venues. Also in demand for commissions, Miller is known for her intensely physical and emotionally poignant work.
So what's next for the choreographer who seems to have it all?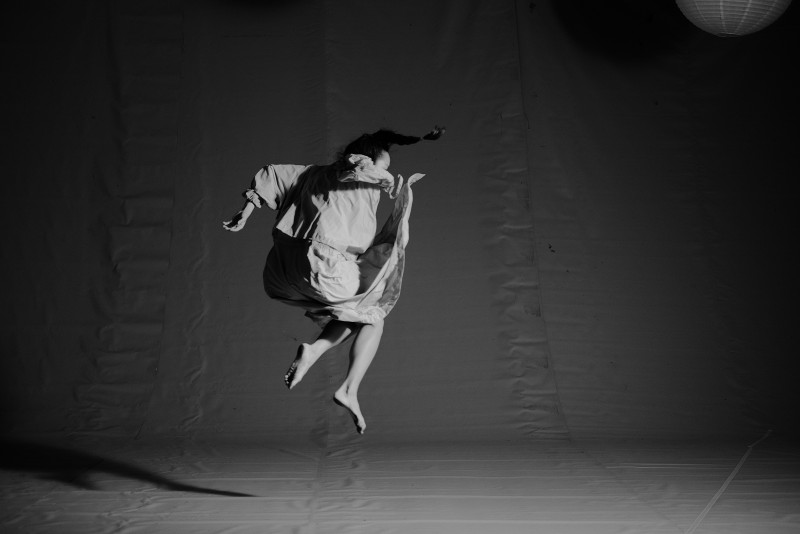 Haley Sung in Gallim Dance/Andrea Miller To Create a World; Photo by Alexander Katan-Schmid
I spoke to Miller about her upcoming show at the Joyce Theater the second week of February. To Create a World builds off of her recent residency at the Metropolitan Museum of Art, an experience she describes as "absolutely transformative."
During her year at the Met, Miller created two works that engaged with the Museum's galleries and massive open spaces. The first, a collaboration with Juilliard students, took place at The Met's ancient Temple of Dendur. The second, (C)arbon, was a study of the human body as a narrative and how it reacts to being alone, in relation to another person, and en masse. (C)arbon took over the fifth floor of the Met Breuer, with three different galleries containing each scenario. "The aspiration of the piece was to have dance recognized as its own art form, and not just a response to something. The walls were blank, and the dancers were the art," Miller explains.
She indicates that the space of the Met generates a sense of context and perspective. In the grand halls of a museum containing artwork dating back thousands of years, it's a powerful reminder of the generations who came before us, and how that lineage informs who we are today, both physically (through our DNA) and artistically, through the passing down of culture and ideas.
Recent life events helped foster this sense of perspective as well — in the last five years, Miller both lost her father and became a first-time mother. These cataclysmic experiences of birth and death once again evoked this lineage.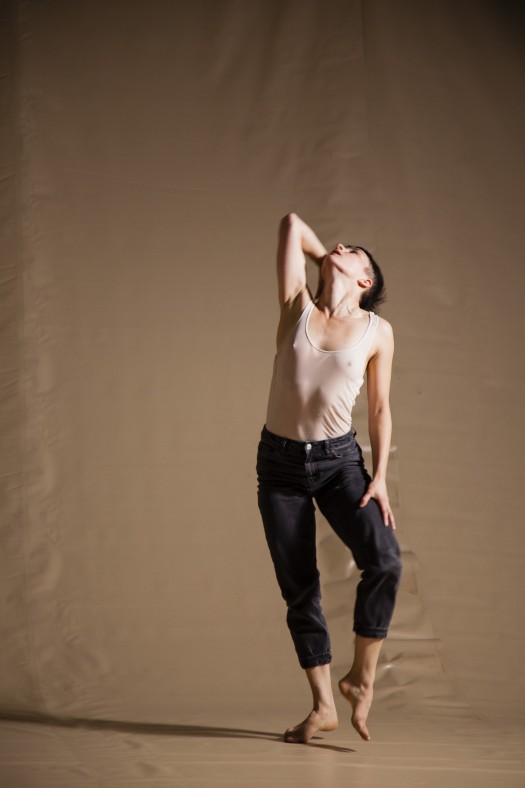 Georgia Usborne in Gallim Dance/Andrea Miller To Create a World; Photo by Ben Stamper
To Create a World was born from the realization that dance can serve as a universal language that transcends time: "I think about how if you train a mouse to be scared of sound, its kids will subsequently be scared of sound. Or how monarch butterflies know the route from Canada to Mexico, even though they've never made the journey before. It's kind of the same thing as our natural instinct to want to move to music," Miller observes.
To Create a World is a collaboration with musician and composer Will Epstein, a saxophone player who works heavily in improvisation. "He's got some background in jazz, which means he's open to responding and being present." The music is currently improvised, but it will eventually be set and recorded for the show.
When asked about her creative process, Miller explains that each process differs: "If you use the same template every time, then you always end up making the same work."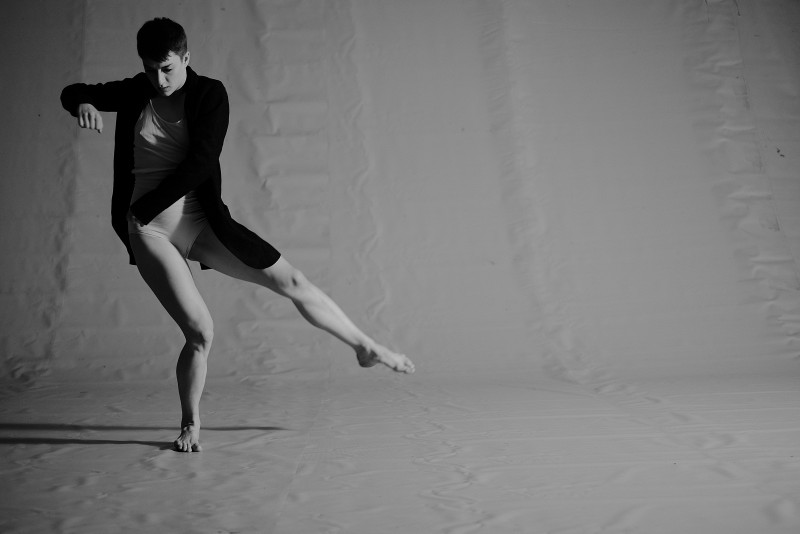 Georgia Usborne in Gallim Dance/Andrea Miller To Create a World; Photo by Alexander Katan-Schmid
However, her objective when making a new piece is to narrow the confines of the world being created. "What behavior fits into this world? What is the language of the body to create an environment/identity? Are we ourselves or different characters? You have to give yourself some parameters," she clarifies. Hence, the title To Create a World comes from this aspect of her artistic process.
 "I'm not so good at finishing dances," Miller says. "They're always changing. I always felt like the performance was the cemetery of the dance."
Tickets for Gallim's performances may be purchased through JoyceCharge at www.joyce.org or by calling 212-242-0800. More info here.
---
The Dance Enthusiast Covers The Stories Behind Dance Performance and Creates Conversation
For more Behind-the-Scenes Stories of the NYC Dance World Click on our Day In The Life of Dance Section.