Day in the Life of Dance: Behind the Byline — Theo Boguszewski on Writing Dance for The Dance Enthusiast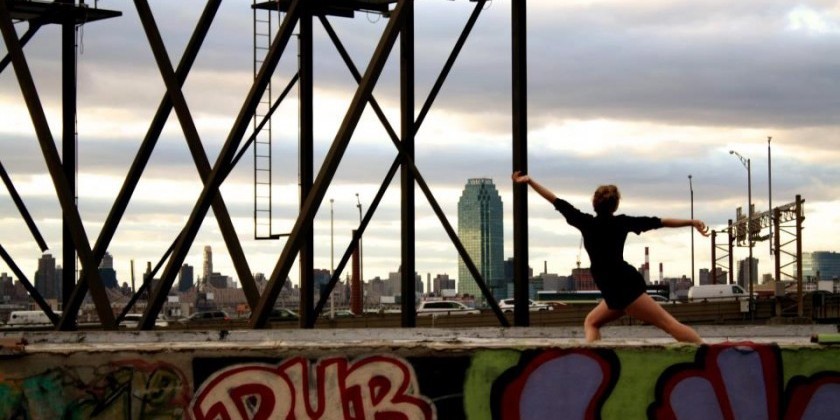 Behind the Byline highlights one our most important assets — our contributors. Get to know the writer behind your favorite articles.
---
TDE: How did you start working for The Dance Enthusiast?
Theo Boguszewski: I have a BFA in dance from the SUNY Purchase Conservatory of Dance, but I don't have any formal education in writing (post high school). I've always loved to write and was particularly interested in writing about dance, as that is one of my areas of expertise. I got involved with The Dance Enthusiast through the audience review platform. In 2012, I submitted a few audience reviews, and won a The Dance Enthusiast contest for my review of Dance Heginbotham at NYU Skirball. I remember the first time I ever met Christine was in her East Village grocery store — I stopped by so she could hand off my prize, which was a pair of tickets to see Bill T. Jones at The Joyce. After that, Christine brought me in to start writing for The Dance Enthusiast (with lots of support at first).
TDE: How long have you been working for The Dance Enthusiast?
Theo Boguszewski: Since summer of 2012, so almost 7 years now!
TDE: What do like about writing for The Dance Enthusiast?
Theo Boguszewski: To me, the the most valuable aspect of The Dance Enthusiast is that the publication is designed to market, promote, and uplift the dance community. As someone who presented work in NYC for several years, I know that it's all too easy to feel like we are making work in a vacuum. The process of engaging with a writer, be it through an interview/ preview or a more formal review, is essential to the creative process, as it helps choreographers evaluate the success of their ideas and examine how their work is perceived by an audience. 
As much as The Dance Enthusiast aims to be a positive force in the dance world, I never feel forced to withhold my opinions or "put a positive spin" on my writing. I feel like I've always been made to feel comfortable submitting writing that comes from an honest place, and I appreciate that Christine and Erin allow me that freedom of expression.
TDE: What are your favorite stories?
Theo Boguszewski: I love writing and reading stories that give me a chance to engage with choreographers as human beings, be it Previews or A Day in the Life.
TDE: What's on the horizon for you?
Theo Boguszewski: For many years I headed an organization called the Hoover Dam Collective, which produced interdisciplinary shows around the city with the goal of presenting dance in unconventional spaces and to new audiences. While the HDC technically still exists (we do about a show a year), my recent interests have lead me more toward the world of folk music. In addition to being an amateur fiddler, I now produce two large scale annual folk music events: Porch Stomp is a festival on Governors Island that takes place in late June, and Flatfoot Flatbush is a music/ dancing parade down Flatbush Avenue on December 21st, the winter solstice. Similar to the shows I produced with HDC, I love that these events integrate dance alongside musical performances. 
Read features by Theo Boguszewski HERE. 
---
If it's happening in New York dance, then it's happening on The Dance Enthusiast.  
Join the conversation!
Submit an #AudienceReview
Send us a POSTCARD to info@dance-enthusiast.com and let us know what you are up to.
List Your Events With us for FREE.
Support Dance Writing in New York! Place an Ad on The Dance Enthusiast! Take a look at the specs here and contact info@dance-enthusiast.com for further information.