"Juan de las Brujas" — A New Documentary by Andrew Houchens at the Montclair Film Festival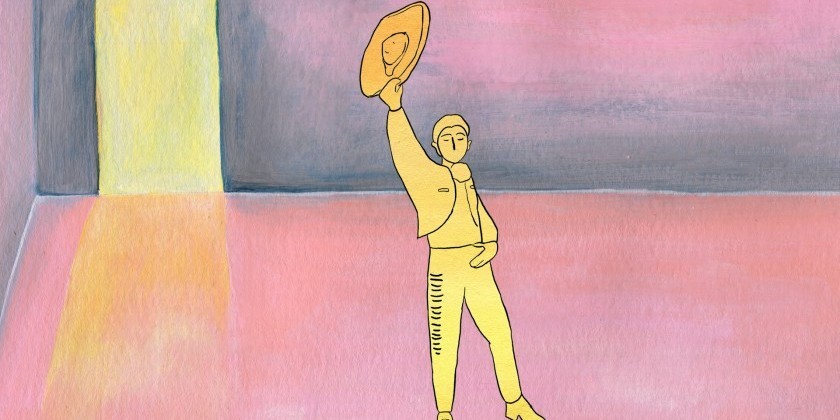 May 4 and 9, 2019 at the Montclair Film Festival
Direction: Andrew Houchens // Producer: Marina Fernandez Ferri
Animation: May Kindred-Boothby // Animation Assistant: Rob Wills
Editor: Carlos Rojas Felice // Cinematography: Elías Martin del Campo
Direct Sound: Carols Fernández Cortés // Original music: Alec Dempster, Oscar Goldman, Alantl Molina
More information and tickets HERE
---
In January of 2018 I had the pleasure of meeting with film director Andrew Houchens and interviewing the dancer Juan José Medellín Taboada in Mexico City in the middle of their collaboration on the film JUAN DE LAS BRUJAS, which premiered this March at the Festival Internacional de Cine en Guadalajara. This month the documentary has its US-American premiere at the Montclair Film Festival in New Jersey and is advertised as JUAN OF THE WITCHES.
The film turns out to be an intimate portrait of 82-year-old Medellín, who is not only a former member of the early Ballet Folklorico de Mexico but also an engaging narrator on and off screen. He toured the world with director Amalia Hernandez's famous folklore company and his fascinating anecdotes will leave you asking for more while his admiration for Joan Crawford will endear him to every viewer. Medellín tears up when he speaks of John and Jackie Kennedy and their appreciation for Mexican culture. A photo of him at the president's funeral underscores the genuine bond he still feels.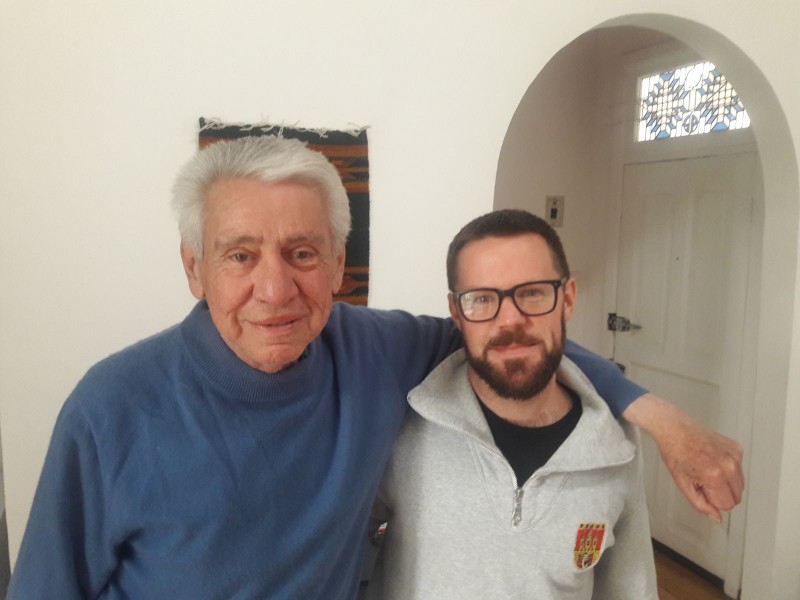 Juan José Medellín Taboada and Andrew Houchens; Photo by Henning Rübsam
But rather than focusing on the stories in this charming documentary, I would like to first give a bit of background of how this gem of a documentary came to be.
Houchens met the dancer as a result of the earthquake that rocked Mexico City in September 2017. Both lived and live in the famous Casa de las Brujas (House of the Witches) at the Plaza Rio de Janeiro in the neighborhood of Roma Norte. When the alarms sounded during the earthquake, everyone evacuated the building. The two of them found themselves next to each other in the plaza where people from the surrounding houses gathered. The shock they experienced together formed a bond between them and a short time into their friendship, the idea for a documentary took root.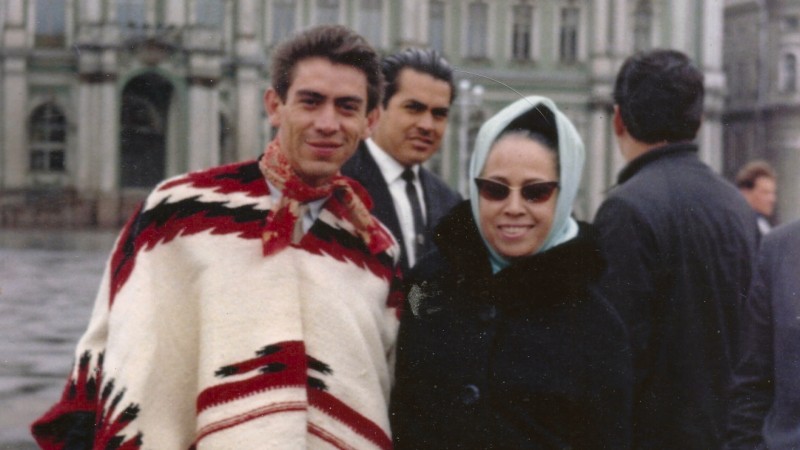 Juan José Medellín Taboada with Amalia Hernández in Russia, circa 1965
Medellín told me that he saw Holiday on Ice as a twelve- or thirteen-year-old and thought he had found his calling. When he started taking skating lessons soon after, he became so engrossed that he slept with his skates on. He joined Holiday on Ice in 1958 and was delighted to tell me that he even toured to Germany (my native country). His enthusiasm and excitement for dance which I experienced when talking to him, comes through just as much on film. Houchens manages to capture the spark and Medellín is a natural in front of the camera. The film opens with Medellín emerging from underground and walking toward the Palacio de Bellas Artes, his workplace for many years. Later he shows the window to his dressing room and then points to another window. "That one, same as mine, was Jorge Tiller's dressing room. The Deer Dancer. He really could be called the star of the Ballet." Then he pays homage to his departed friend and brings tears to my eyes.
Dynamic animation (by May Kindred-Boothby) illustrates the narration and shows dancers in action, but I have to admit that it made me hungry for live footage, even if some historic photos appease me. Beautiful shots of Medellín on his balcony as well as walking the halls and inner courtyard of the haunted Las Brujas give a sense of the grandeur of Mexico's art deco era. And in the end of the movie he treats us to an Indian-inspired dance he performs seated. His shoulder isolations, his articulate hands, and his open face show his concentration and dedication but most of all they transmit his joy.
---
The Dance Enthusiast Covers The Stories Behind Dance Performance and Creates Conversation
For more Behind-the-Scenes Stories of the NYC Dance World Click on our Day In The Life of Dance Section.