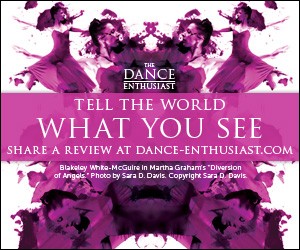 Related Features
The Table of Silence Project at Lincoln Center- September 11, 2013 (DanceUpCloseVideo)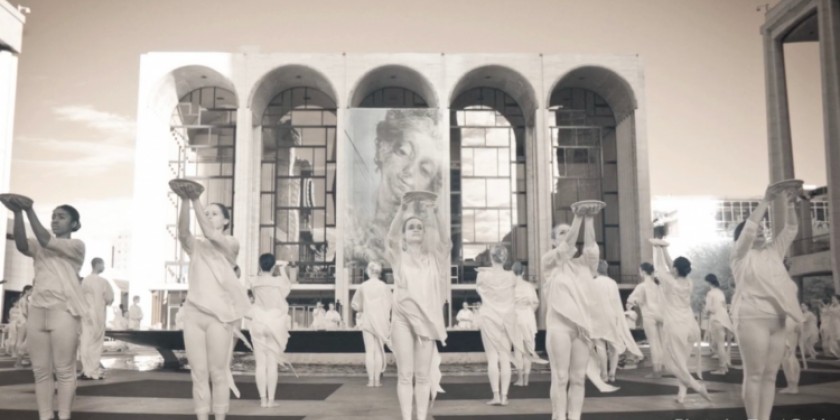 Jaqulyn Buglisi's, Buglisi Dance Theatre and Dancers from the NYC Dance Community Offer a Choreographic Prayer for Peace
Dancing on Sacred Ground
---
Trina Mannino for The Dance Enthusiast

Jacqulyn Buglisi and Buglisi Dance Theatre are honored to return to Lincoln Center to perform a third presentation ofthe Table of Silence Project 9/11, a public tribute to 9/11 and a ritual for peace. The Table of Silence Project 9/11 was conceived by choreographer, Jacqulyn Buglisi and Italian visual artist, Rossella Vasta.
Jacqulyn Buglisi Speaks About The Origins of The Table of Silence Project 9/11


The procession will take place Wednesday, September 11th, beginning at 8:15 AM and concluding at 8:46 AM, the moment when American Airlines Flight 11 crashed into the North Tower. It will begin at the Revson Fountain, Josie Robertson Plaza, Lincoln Center (Columbus and 64th Street.)
Why Lincoln Center for The Table of Silence Project 9/11? and a Moment inspired by Martha Graham


The Dance Enthusiast had the opportunity to talk to Buglisi during her rehearsal with 100 dancers at The Graham Studio Theater at Westbeth. Buglisi shared her memories from the fateful day.

"I looked downtown from my terrace near Time Square and saw the first tower smoking and flaming," says Buglisi. "It was very terrifying. It was one of those effable moments actually. When you see a tragedy like that, you feel something that you never have felt before. That day transformed the world dramatically."

Buglisi and her collaborators are dedicated to infusing positivity into the world around them. At approximately, 8:46AM the dancers will raise their arms for a moment of silence, and Buglisi hopes audience members will join them in this act of a "prayer for peace."

A Dance Enthusiast Minute: Dance Up Close- A Minute of Plucking The Heart
If you weren't able to attend the live performance, tune into the live stream via YouTube. Click the following link to see the actual 2013 version of
The Table of Silence Project 9/11.