IMPRESSIONS: Dance Theatre of Harlem at New York City Center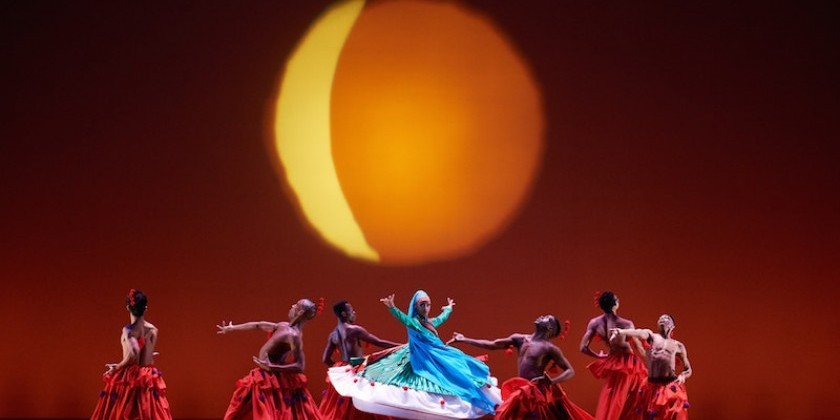 The Company Commemorates the 50th-Anniversary of Dr. Martin Luther King Jr.'s Assassination with New and Old Works
April 4 – 7, 2018
Performances attended: Wednesday, April 4 at 7pm & Friday, April 6 at 8pm
Choreography: George Balanchine, Christopher Wheeldon, Marius Petipa, Darrell Grand Moultrie. Dianne McIntyre, Robert Garland, and Geoffrey Holder
Pictured above: Dance Theatre of Harlem performing Dougla by Geoffrey Holder.
---
Dance Theatre of Harlem's opening night gala was scheduled to coincide with the 50th-anniversary of Dr. Martin Luther King Jr.'s assassination.  Artistic Director Virginia Johnson, Resident Choreographer Robert Garland, and a handful of celebrities (among them Judith Jamison) told the audience that news of Dr. King's death served as the catalyst for Arthur Mitchell to found Dance Theatre of Harlem, a company that would celebrate African Americans who were  — and still are — underrepresented in the world of ballet.
Mitchell was a principal with New York City Ballet, and naturally, Balanchine repertoire has been part of DTH's luminous history. Valse-Fantaisie, staged by Deborah Wingert, represents that heritage. Another NYCB import, This Bitter Earth, choreographed by Christopher Wheeldon in 2012 and staged by Jason Fowler, continues that connection. Its movement design is ornamental at times and gets in the way of both dancing and heartfelt expression.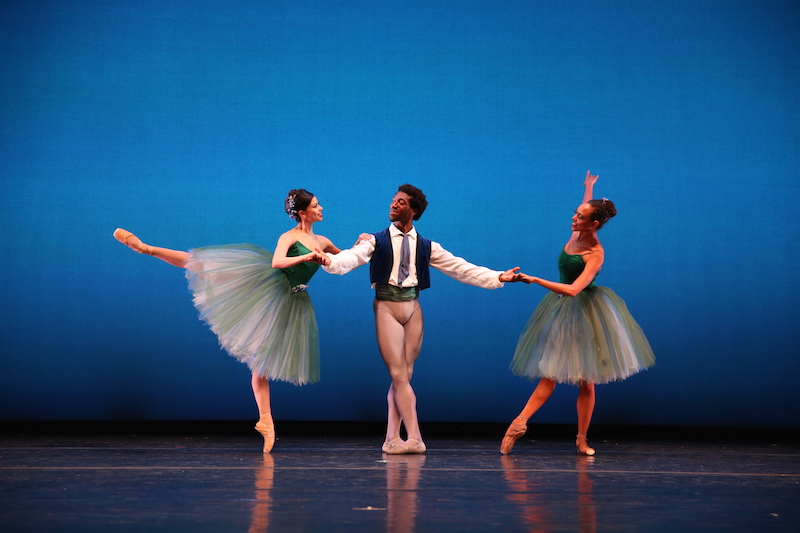 Crystal Serrano, Da' Von Doane and Lindsey Croop in Valse Fantaisie; Photo: Dave Andrews
Darrell Grand Moultrie's new Harlem On My Mind fares better with joy jumping across the footlights. While the opening group number, "Out and About," is simple and contrived, the dance takes flight in the next section, "Harlem's Finest," danced by Anthony Santos, who shades his finely articulated movement with volume changes and expert timing. Ingrid Silva is another standout in her solo, "Soul of the 'Hood," to the old chestnut, "My Funny Valentine." Emotionally invested and raw in spirit, her dancing is spot on and relevant. The light-hearted group finale allows for some show-off trickery. The marvelous costumes, designed by Rebecca Turk and executed by Katy A. Freeman, add to my delight.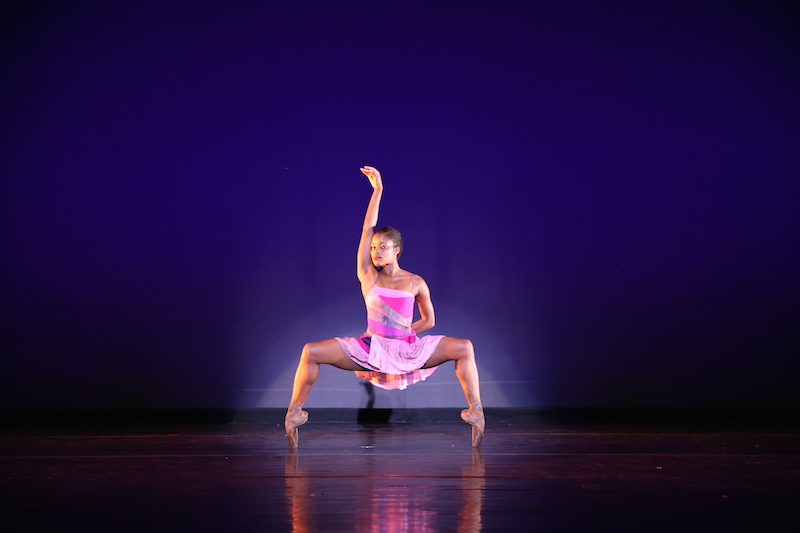 Ingrid Silva in Harlem on My Mind; Photo: Dave Andrews
On opening night, Lillias White lends her vocal pipes to Garland's creation for DTH students in Keep Movin'. An excerpt of his Brahms Variations leads to Dianne McIntyre's Change and the pas de deux from Petipa's Le Corsaire. A mixed bag for sure.
The pièce de résistance is Dougla. A work by the late Geoffrey Holder and conducted by composer Tania León, it brings the house down on both nights. Gorgeous costumes by Vernon Ross and Pamela Cummings after the original designs by Holder himself feature headdresses, flowing fabrics, lots of skin, and vibrant colors.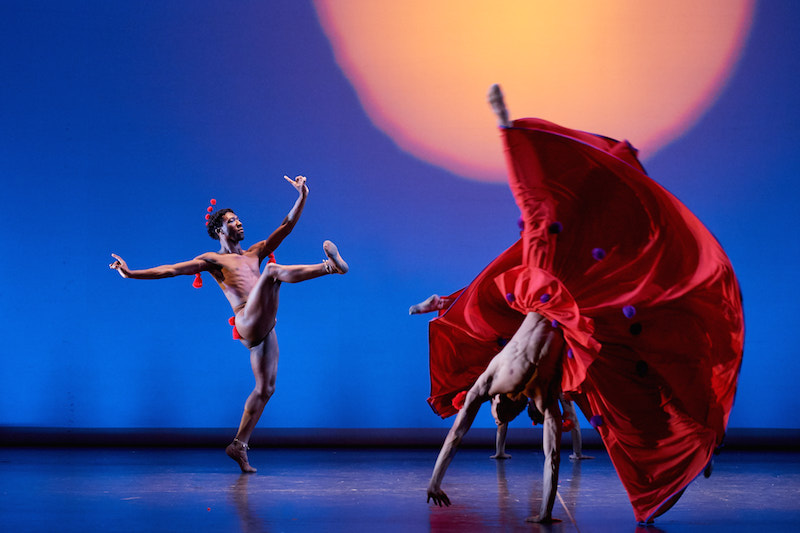 Dance Theatre of Harlem's Da' Von Doane in Dougla by Geoffrey Holder. Photo © Rachel Neville
The dance is a mating ritual and a wedding ceremony of both lovers and cultures. In Trinidad, the name 'Dougla' refers to the offspring of Hindu and African couplings. A glorious pageant brimming with joy and lust and mystery, it salutes its dancers. Augmented with performers from the Collage Dance Collective (artistic director, Kevin Thomas) as well as Malik Berry and the powerful Paunika Jones, DTH finds its groove in the pulsating Caribbean rhythms. The orchestra is just as alive as the dancers of which Da' Von Doane deserves special mention.
Reconstructed by Holder's son Leo with help from Donald Eaton, Charmaine Hunter, Kellye A. Saunders, Keith Saunders, and Donald Williams, this labor of love is a triumph for the company, its administration, its board, and for every single dancer, musician, designer and other support personnel involved.
---
The Dance Enthusiast Shares IMPRESSIONS/ our brand of review and Creates Conversation.
For more IMPRESSIONS, click here, and for TDE Asks DTH's Ingrid Silva, click here.
Share your #AudienceReview of performances for a chance to win a prize.