Related Features
Advertise With Us
Make an impression — place an ad on The Dance Enthusiast and receive thousands of eyes on your work every week. Learn more. 
Contribute
Your support helps us cover dance in New York City and beyond! Donate now.
IMPRESSIONS: "The Brooklyn Nutcracker" at Kings Theatre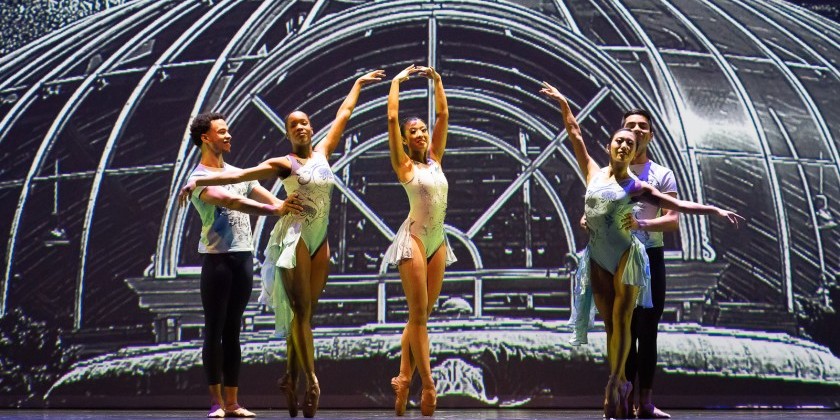 Concept/choreography: Lynn Parkerson
Collaborating Choreographers: Michael "Big Mike" Fields, Claudia Jeschke, Nakotah LaRance, Sira Melikian, Aliesha Bryan, Meira Goldberg, Eva Bin Lu, Thomas Baird, Richard Glover, Elizabet Delgado, James "J-Floats" Fable, Keenan "Sylinsah" Thomas, Bobby "Anime" Major, Sydnie Mosley, Kendra Ross, Candace Thompson
Art Direction/Set Design: Avram Finkelstein
Costume Design: Leila Ligogne, Sylvia Nolan, Rebeccah Pailes-Friedman, YMX by Yellowman
---
In the traditional story of The Nutcracker, a little girl gets whisked away to the Kingdom of the Sweets, where she's welcomed by cultures from around the world. So, can The Nutcracker be perceived as a story of inclusion even if many of the original divertissements were racist and inaccurate? The Brooklyn Nutcracker advertises itself as "the first culturally accurate production" by piecing together a work that's representative of Brooklyn's diversity. The production combines global dance traditions with multimedia collaborations and iconic Brooklyn imagery. Like the beloved borough, the blending of cultures doesn't always gel, but the production is entertaining, well-intentioned, and whole-heartedly enthusiastic.
The Brooklyn Nutcracker; Photo by Kyle Froman
The Brooklyn Nutcracker was born ten years ago on a street corner in Downtown Brooklyn, when Brooklyn Ballet was invited to perform at a Christmas tree lighting hosted by the Downtown Brooklyn Partnership. Director Lynn Parkerson saw similarities between hip-hop, pop-and-locker Big Mike Fields' work and the traditional Nutcracker doll dance. She had the idea to refresh the traditional story by bringing contemporary characters and dance styles into the mix.
Upon entering the majestic King's Theatre in Flatbush, Brooklyn, it's hard not to be struck by the vast, intricately decorative ceilings. The crowd is livelier than one might expect at a New York City Ballet production, and the seats have cup holders, so audience members can enjoy a glass of wine during the production. I'll take it.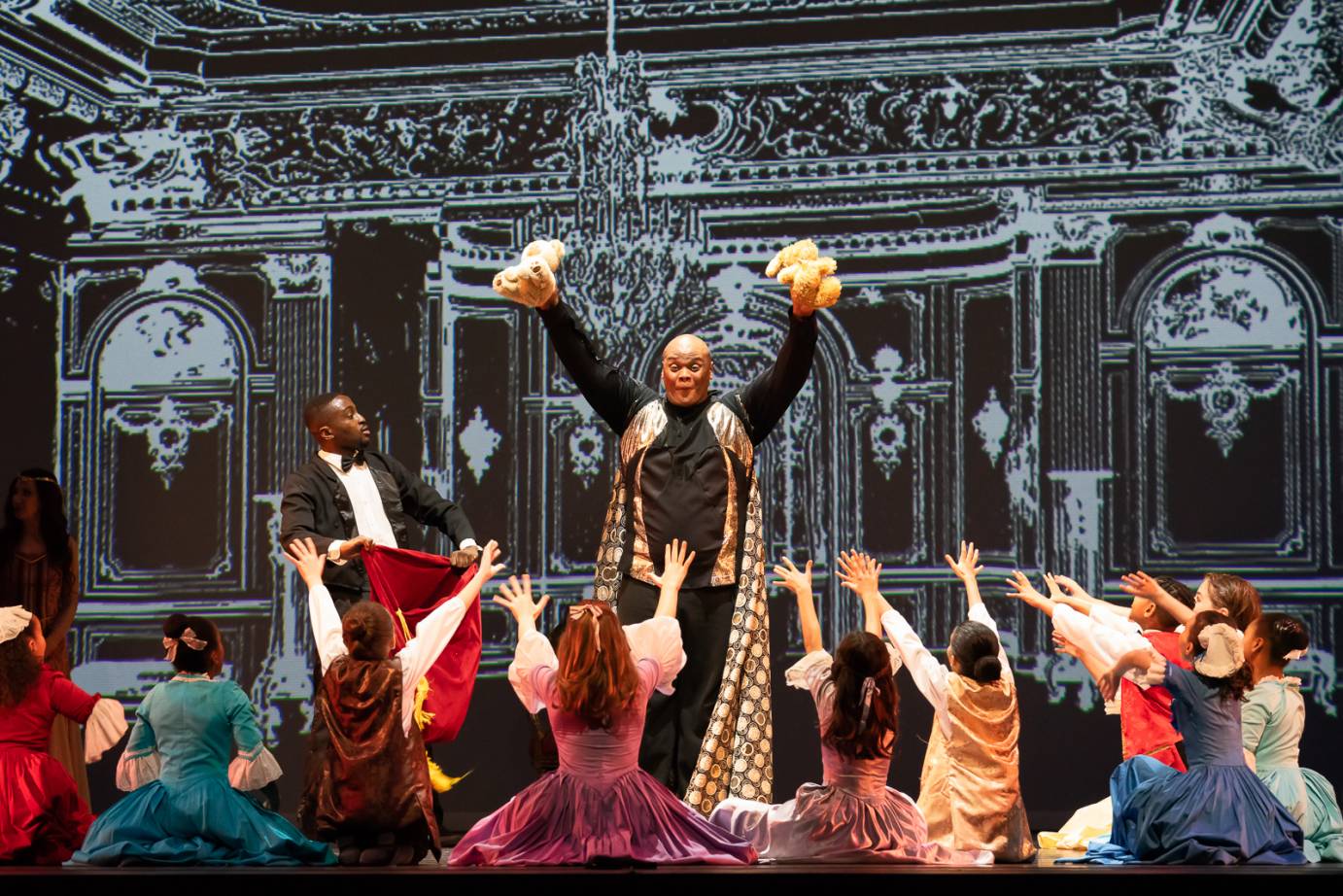 The Brooklyn Nutcracker; Photo by Kyle Froman
The set is a rotating film projection on the back wall. Before the show, it's a giant Nutcracker head, and once the party scene begins, it morphs into a nineteenth-century banquet hall, a la Grand Prospect Hall.
Colorful characters pack the party scene with dance moves as diverse as their attire. Some of them waltz, and others floss. As in the original, a little girl receives a Nutcracker and a little boy tries to break it, but here, these characters are largely irrelevant. Drosselmeyer (Big Mike Fields) wears a T-shirt embedded with LED lights, which flicker during his robotic locking and popping that's reminiscent of a Nutcracker doll.
The Brooklyn Nutcracker; Photo courtesy by Kyle Froman
After the first act, which omits the battle scene and goes straight to the snow pas de deux, the cast gives a big bow, ostensibly so the party scene children can go home.
The second act carries more substance, though the storyline dissolves altogether. Before Tchaikovsky's score begins, award-winning Native American hoop dancer Nakotah LaRance performs an impressive number to a techno beat. He arranges five hoops into different forms — a globe, an umbrella, and wings, which he wraps around his head and flaps like a butterfly. A projected image of the Brooklyn Bridge transforms into a subway station, and as the prelude music to Act II plays, three adults and three children are angels of the Brooklyn underground. They perform a group dance of popping and locking, gliding, and breakdancing.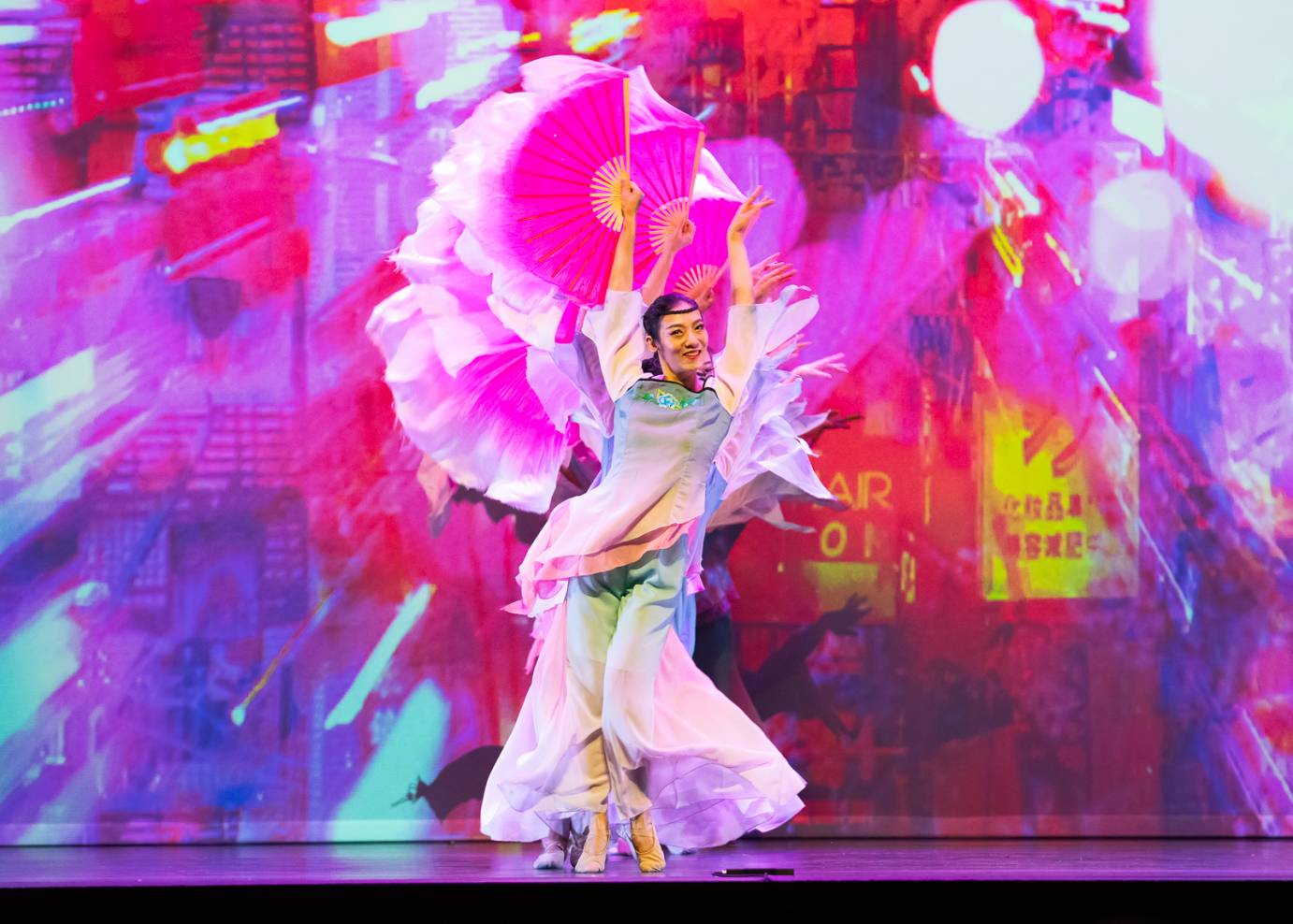 The Brooklyn Nutcracker; Photo by Kyle Froman
Flamenco artist Aliesha Bryan is powerful in the Spanish Hot Chocolate. Later, three stompers, who get the audience to clap with them, join her. As she dances, a close-up, slow-motion video of her decorative shawl plays as the backdrop. Authentic Chinese dancers from the Red Dance Studio are a sea of whirring pink colors against a video of a racing subway train. The Arabian Coffee dance (Sira Melikian) is a traditional belly dancer. In one humorous moment, Drosselmeyer mimics her sultry movement with his robotic, hip-hop style. Perhaps the highlight is Marzipan, a joyful juxtaposition of ballerinas en pointe with grounded, athletic African dancers.
The dazzling grand pas de deux (Miku Kawamura and Darwin Black) unfolds like an early morning romance in the entry to a massive Brooklyn apartment that's projected on the backdrop. Daylight penetrates the building as the accomplished ballet dancers pull out all the stops.
The Brooklyn Nutcracker; Photo by Kyle Froman
Although colorful and diverse with something for everyone, The Brooklyn Nutcracker does require its audience to know the master story for reference. Without it, the show registers as an assemblage of incongruous parts: a party scene where a girl gets a Nutcracker, a snow scene, and a second act with an assortment of cultural dance. There's no clear storyline and few repeating characters. If this were someone's first The Nutcracker, a narrative might have made the show more powerful, perhaps one that extrapolates on the idea of a young girl's journey into cultural inclusion.
Speaking of cultural inclusion, the diversity of dances was certainly a bold choice, but could it have been taken further? Why not make the snow queen a drag queen? Or the battle scene a capoeira battle? Yet, like all traditions, this one may grow and change. I, for one, will be in the audience to witness its evolution.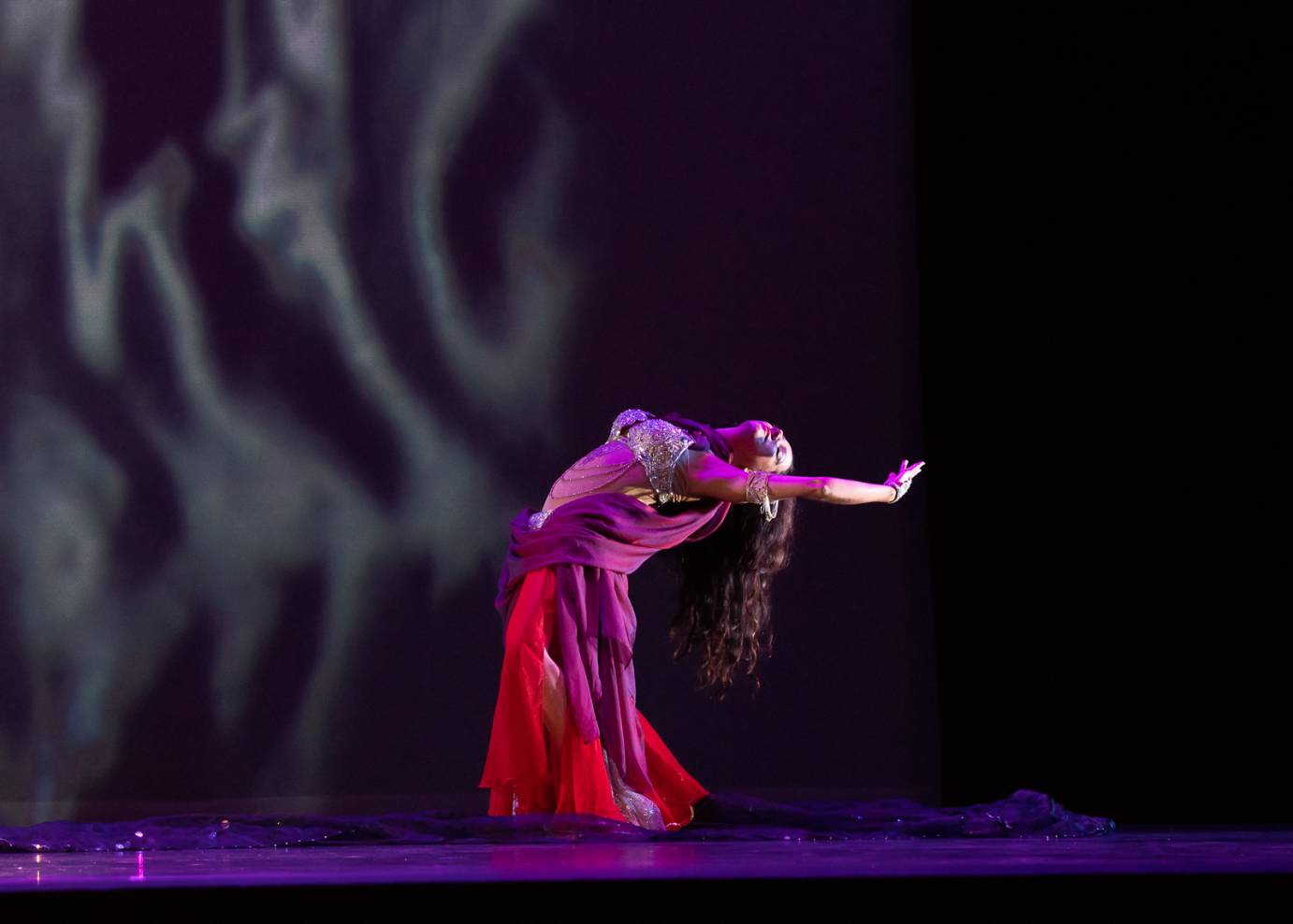 The Brooklyn Nutcracker; Photo courtesy by Kyle Froman
---
Cast: Mackenzie Allen, Audrey Borst, Aliesha Bryan, Courtney Cochran, Charles Cooper, Jillian Davis, Elisabet Delgado, James "J-Floats" Fable, Michael "Big Mike" Fields, Miku Kawamura, Nakotah LaRance, Angelique Laurin, Bobby "Anime" Major, Sira Melikian, Sydnie Mosley, Ali Ohno, Omar Rodriguez, Kendra Ross, Yuriko Sakai, Christine Emi Sawyer, Rachel Schmidt, Keenan "Sylinsah" Thomas, Candace Thompson, Jasmine Ward, Red Dance Studio dancers + Brooklyn Ballet Youth Dancers
---
The Dance Enthusiast Shares IMPRESSIONS/our brand of review, and creates conversation.
For more IMPRESSIONS, click here.
Share your #AudienceReview of performances. Write one today!
---
The Dance Enthusiast - News, Reviews, Interviews and an Open Invitation for YOU to join the Dance Conversation.