IMPRESSIONS: Khadifa Wong's "Uprooted: The Journey of Jazz Dance"
Director: Khadifa Wong // Writer: Zak Nemorin
Film Editing: Joan Gill Amorim and Eppie Bowler (producing editor)
Cinematography: Matt Simpkins // Music: Max Cyrus and Jeff Parker
Producers: Kimberley Browning, Vibecke Dahle, Lisa Donmall-Reeve
---
Over its centuries-long evolution, dating back to the moment enslaved Africans first set foot on American soil, jazz dance grew so dramatically, and sprouted so many distinct and intertwining branches, that it is now the most difficult dance genre to define. In her weighty documentary, Uprooted: The Journey of Jazz Dance, filmmaker Khadifa Wong explicates this complex evolution.  
The film kicks off with dance-world notables espousing manifold definitions of jazz dance which, we learn, is indisputably "American," in that it amalgamates elements from many different dance forms, and has always mirrored what's happening in American racial politics. The voices of these talking heads remain Wong's primary method of conveying information throughout her textbook-y documentary. We hear heady opinions from dance experts, including Broadway choreographer Susan Stroman, performers Chita Rivera and Debbie Allen, tapper Jason Samuels Smith, contemporary choreographer Camille A. Brown, and numerous dance professors, notably Moncell Durden (University of Southern California) and Thomas F. DeFrantz (Duke University).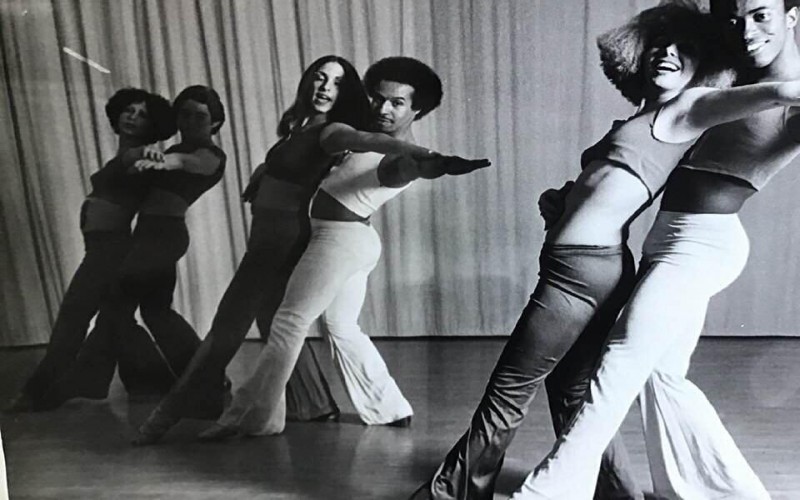 Sue Samuels and JoJo Smith (center); photo from Divine Rhythm NYC
Seemingly aimed at student dancers — as the bulk of its original dance footage is of students taking class — the documentary thoroughly delineates the development of jazz dance. However, most of its content can be found in published sources, and the archival film clips and still images it presents are commonly-used, hence too familiar to excite. One wishes Wong had unearthed fresh perspectives or taken a more imaginative approach to chronicling the jazz dance journey. Her film serves up some fierce tapping by Samuels Smith and a gorgeous interpretation of the African dance Pattin' Juba by Brown, yet it's not enough. More footage of today's great jazz dancers in action is needed to animate the story.
Wong spends the first half of her 93-minute film tracing the history of jazz dance up through the Swing Era, beginning with its roots in the dances of the West Africans who were brought to America via the trans-Atlantic slave trade. Prohibited from drumming — as it was feared this was how they communicated information about potential revolts — enslaved Africans began redistributing their rhythms within their dancing bodies, immediately marking jazz dance as both percussive and political. In the mid-19th century, parodying the slave owners' European court dances, they created the foundational jazz dance: the subversively elegant Cakewalk. Inspired by the jazz music of the 20th century, African Americans went on to invent a slew of social dances that were rapidly embraced by society at large, and embellished by choreographers who presented them in Broadway and Hollywood musicals. Jazz dance was then codified, initially by choreographer Jack Cole, and the teaching of theatrical-style jazz dancing took off. Around 1950, with the rise of bebop, a jazz music style inhospitable to social dancing, jazz dance split from jazz music — a move purists claim marks the end of jazz dance history. Yet African Americans continued to make up dances to new styles of popular music, and jazz dance – to those who define the term more broadly — evolved accordingly.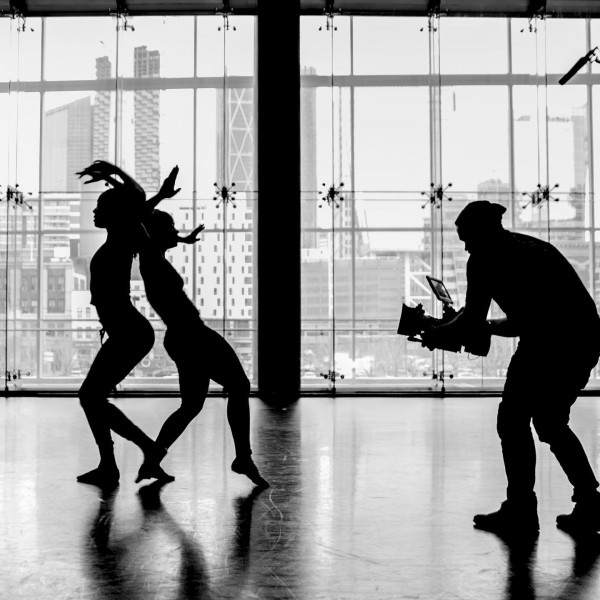 Uprooted: The Journey of Jazz Dance; photo by Vibecke Dahle
After a discrete segment on tap dance — a jazz dance form spawned from interplay of African dance sensibilities and Irish gig traditions — the documentary segues into a discussion of legendary jazz dance teachers (Matt Mattox, Luigi, Gus Giordano) via an entertainingly-delivered anecdote from Allen. We hear how in the segregated 1950s Houston of Allen's childhood, not just water fountains and hotels were designated "Whites Only," but dance studios as well. Imitating the syrupy Southern drawl of her dance teacher Patsy Swayze (actor Patrick Swayze's mother), Allen recalls how remarkable it was that Swayze invited her, a Black girl, to study at her prestigious dance academy alongside white children. If only Wong had elicited more of this kind of gripping storytelling from her interviewees!
As its historical narrative proceeds into the 1960s and beyond, the film loses focus and momentum, scattering into disconnected explorations of Latin jazz, ballet's relationship with jazz dance, Bob Fosse's Broadway-jazz style, hip-hop, AIDS, and lesser-known jazz artists (Pepsi Bethel, JoJo Smith, Frank Hatchett, Fred Benjamin, Nat Horne). The film wraps up by proffering a mish-mash of downbeat opinions, all worthy of deeper consideration: jazz dance is not elitist and is, therefore, not well-funded; jazz dance education has become too much about getting a job in the commercial dance world; jazz dance today is in a place of flux, a time of confusion, and is separated into factions that don't communicate. Ultimately, however, we are left with the bittersweet thought that, while its history is complicated, jazz dance is born of finding joy in suffering.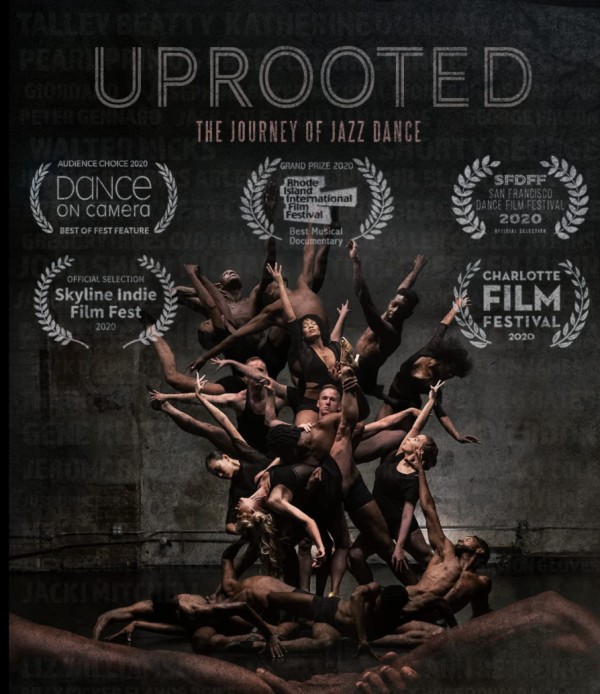 Photo: Uprooted: The Journey of Jazz Dance
---
---
The Dance Enthusiast Shares IMPRESSIONS/our brand of review, and creates conversation.
For more IMPRESSIONS, click here.
Share your #AudienceReview of performances. Write one today!
---
The Dance Enthusiast - News, Reviews, Interviews and an Open Invitation for YOU to join the Dance Conversation.