The Dance Enthusiast Aboard The Intrepid with Exit 12 Dance Company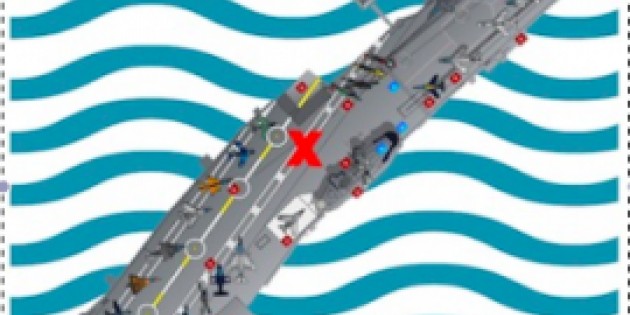 Graphic Impressions of Exit 12 Dance Company
Conflict(ed) and Sometimes, Silence
On the Flight Deck of USS Intrepid: Sea, Air & Space Museum
Memorial Day Weekend, May 25, 2013

Director: Roman Baca
Choreography: Roman Baca & Angela Scimonelli (Army mom)
Performers: Michael Wright, Paige Grimard, Meaghan Doherty, Lisa Fitzgerald, David Claps, Chloe Slade
Music: Anja Lechner & Vassilis Tsabropoulos; Paul Scimonelli (US Marine)
---
Sammi Lim for The Dance Enthusiast

Exit 12 Dance Company, a contemporary dance company founded by United States Marine Corps Sergeant Roman Baca upon his return from Iraq, performed on the flight deck of the USS Intrepid Sea, Air and Space Museum for the third year this past Memorial Day weekend, May 25th and 26th. The program featured the New York premiere of Sometimes Silence choreographed by an army mother whose only two sons were deployed to Afghanistan last year.
For more information on Exit 12 Dance Company, click HERE.