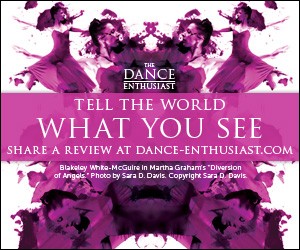 Related Features
IMPRESSIONS OF: "Burlesque to Broadway"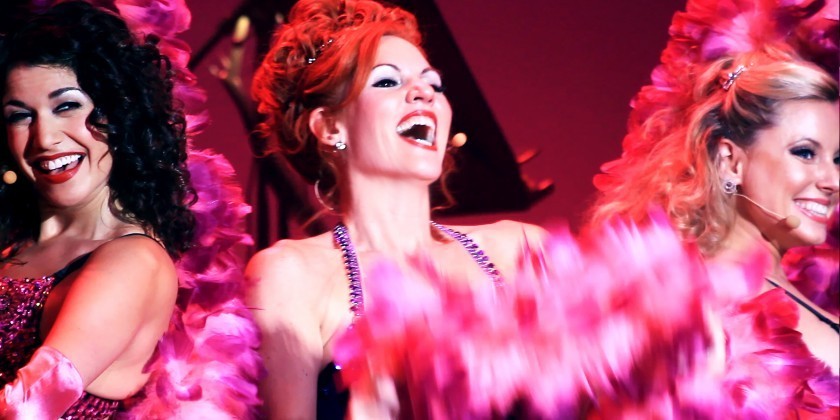 At The Cutting Room
Singer/Artistic Director: Quinn Lemley
Dancers: Sarah Rolleston, Jessica Bare, Stacey Harris, Natalie Loftin
Musical Directors: Dan Micciche, W. Brent Sawyer
---
The yearning, reckless voice of Edith Piaf filled The Cutting Room as I took my seat at a table three rows from the stage. This cabaret on 32nd Street just east of Korea Town has a vibe that seems to call for champagne and cigarettes. I savored my "Reuben Cigar," a savory cornbeef, sauerkraut, and cheese wrapped in filo dough, as I waited for the ten piece band to strike up the start of "Burlesque To Broadway." My companion said, "Not too many Burlesque artists have their own band." But Quinn Lemley is not a modern day Burlesque playing to a downtown crowd hungry for innovation, she is a touring entertainer who loves the tease tradition, with the wholesome air of someone from the mid-west, her birthplace.
Photo courtesy of CAMA
Lemley banters between songs, offering historical bites and verbal gags. She apologizes more than once, "I warned you. I love corny jokes" as the drums underscore a repeated choreography for a shoulder roll, right, left, followed by a frontal pelvis bump. Her memories of her father's restaurant in Indiana, The Buffy (buffet crossed with cafeteria) were affectionate, but not as glowing as those of her Granny who used to regale her with stories of burlesque. "Women would do anything in those days to survive. Dance 6 shows a day."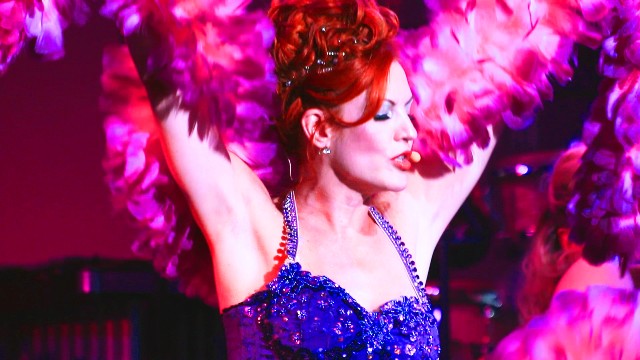 Photo courtesy of CAMA
Lemley looks splendid in her flesh-colored, form-fitting dress, offset by her glorious red hair. When her four back-up girls enter wearing 1940s era bra and panties to pump their hips knowingly, Lemley leaves no doubt as to her preference for the safe and familiar; vintage pin-up art, musical standards, feathers, fans, and simple routines.
Smooth on-stage costume changes, facilitated by her dancer/singers, keep the show flowing from early 1900s to 60s for Bob Fosse's "Big Spender," during which Lemley resembled - for a spark - Fosse's muse Ann Reinking, looping back in time for the final reveal. Strangely that was the only time in this show that Lemley brings attention to her chest, which remains strangely still, therefore hinting at a basic disconnect with her material.
Sponsored by MAC Cosmetics and Freed of London, "Burlesque to Broadway" appears every Monday in November, 2014 at The Cutting Room.