MOVING PEOPLE: Pavan "PMT" Thimmaiah on Dance Studio Alliance, His Favorite Time of Day, and Why Conan O'Brien Should Take His Class at PMT House of Dance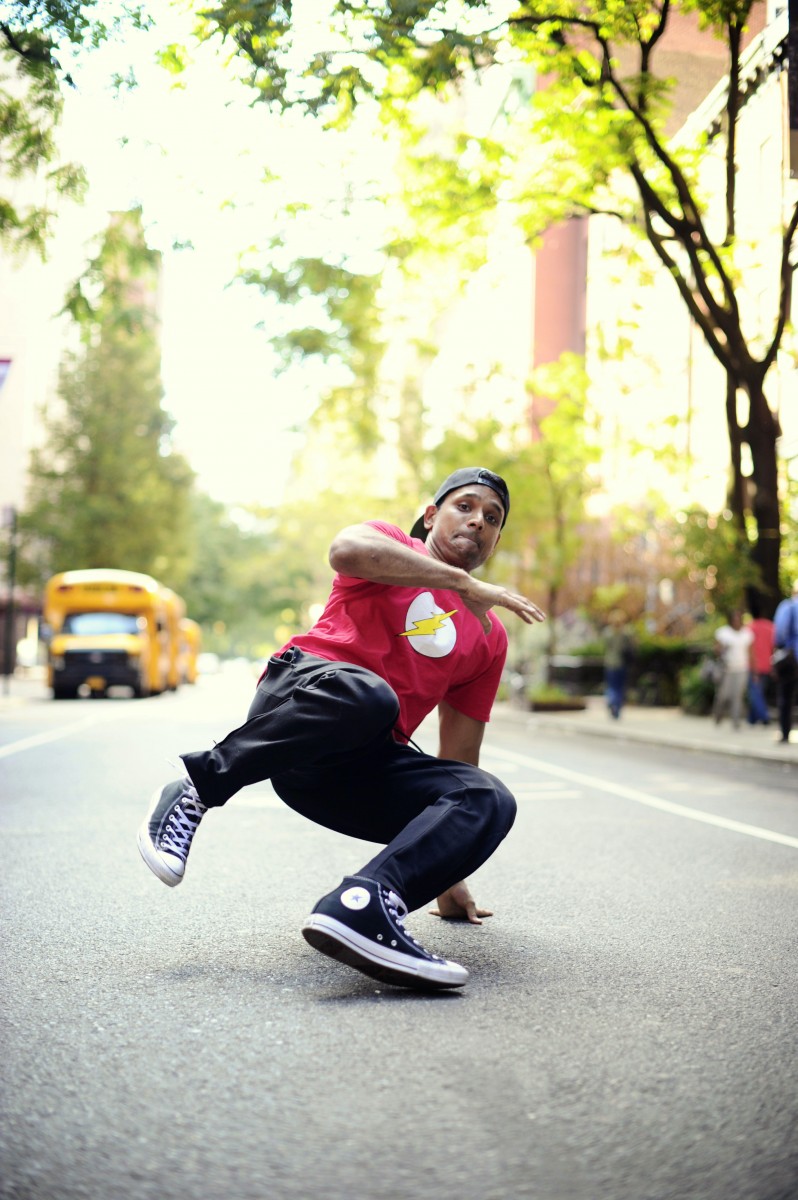 Pavan "PMT" Thimmaiah
Biography
Pavan "PMT" Thimmaiah is an award-winning artist who broke with tradition to realize his dream of becoming a professional dancer, leaving behind a promising career in medicine. Pavan has since enjoyed a dance career highlighted by being the first Indian American to accomplish several feats including choreographing for a major recording artist and for network TV.  He has been featured in Dance Teacher Magazine, Dance Europe, The Dance Gazette, Staten Island Advance, The NY Post, Huffington Post, and more. In the center of all of this is PMT House of Dance in NYC, the dance studio which he founded in 2001.
Pavan has worked with popular artists such as Vanilla Ice, Macy Gray, Harry Connick Jr., Alex Feder, Matt Palmer, Apache Indian, and Sean Paul. He has performed for the Conan O'Brien Show, New Year's Eve in Times Square, Breaking Amish, NBC's 'Studio 6', Comedy Central & MTV. Currently, for the Brooklyn Nets, he has choreographed NBA halftime shows since 2013.  He choreographed the first-ever NY Fashion Week Runway show at the USS Intrepid for fashion designer Chi-Zhang.  He is perhaps best known as the resident choreographer for NBC's The Today Show (2010-present). It was there where he made history, putting together the Guinness World Record-Setting "World's Largest Street Dance." He is a recipient of the prestigious Clio Award for The MCA Day Beastie Boys Tribute video that he choreographed. This video went viral, garnering millions of views worldwide.  
PMT Dance Company, which produces theatrical productions fusing original music and various dance styles, has presented work at the Toronto National Exhibition, Montreal's 375th Anniversary, The International Dance Festival (NYC), Madison Square Garden & in for the Bollywood Movie Awards. PMT's 'Struck' was featured on Sundance Channel's "Young Revolutionaries," going on to perform in cities across North America. As an educator, he has helped produce several success stories including Apollo Theater Champion Kai Rivera. His teaching credits include the UC Irvine, Peridance, Joffrey Ballet, Ballet Arts, New York University, Long Island University, Alvin Ailey Extension, and (of course) PMT House of Dance. 
Headshot: Find Orion Photography
Movement Picture: courtesy of the artist
1
My earliest memory of dancing is _____________.
in 1984 – playing the Thriller LP and dancing in my living room
2
I knew I had to be a dancer when ___________.
I thought about what my life would be like doing anything else
3
The most expressive part of the body is ___________.
4
I would describe my journey from a pre-med NYU graduate to dance studio owner as ___________
5
My motto is ___________.
 worry about what you can control
6
A good day in my books includes ___________.
seeing dance bring joy to people, enjoying my Transformers collection, seeing my close friends, and sleeping soundly next to my wife and pup
7
I can't live without ___________.
8
A personal challenge I face is ___________.
9
My greatest influences are ___________.
10
___________ is overrated.
11
One thing I've learned about growing a dance studio from a weekly class at Dick Shea's/Angel's Hideaway to PMT House of Dance is ___________.
how to deal with the unexpected
12
My favorite time of day is ___________ because ___________.
midnight
there are no work calls. No one else's needs to attend to. Growing up, it was always the time I could let my imagination run free. During the day, it was always academics and fitting in. After midnight, I was free to explore and dream. Even now, that's still true. That's when I'm most productive and most creative.
13
Dance Studio Alliance is on a mission to ___________.
unite dance institution leaders in order to overcome the existential crisis dance is facing due to COVID-19 while setting the precedent for achieving a better future for our community and industry. Despite being a billion-dollar industry in NYC alone, we have been ignored and neglected, leaving thousands of artists and small business owners struggling to survive.
Sign the petition HERE.
14
If I could invite one person to take my class, it would be ___________ because ___________.
he's a comedian and talk show host I've always admired. Plus, his remote segments are hilarious. He's long, lanky and perfectly uncoordinated (at least, on TV). It would be funny but I feel like he would gain a great appreciation for it. Also, I've been fortunate to work with many I admire (or they have unfortunately passed away).
15
Something most people don't know about hip-hop and break dancing is ___________.
an art form deeply rooted in culture – also, that "Break dance" is a commercially created term and is often considered ignorant by the practitioners and pioneers of the genre
The proper terms are Breaking, B-boying, or B-girling.
16
I would like to learn to ___________.
play multiple musical instruments
17
If I could revisit one moment in my life, it would be ___________.
the first dance I ever did — as a student at NYU for an Indian Cultural Show
18
Something that gives me energy is ___________.
19
Since Covid-19, I have discovered ___________.
how fragile our society really is
20
I am looking forward to ___________.
Moving People: Celebrating People Who Power The Dance World!
Do you know of a MOVING PERSON  we should celebrate on The Dance Enthusiast?
Please take a look at our 10th and 11th Year — People Who Power The Dance World — The Dance Enthusiast A to Z 
Related Features
More from this Author