MOVING PEOPLE: Galit Friedlander On Tackling Tough Questions on Her Podcast, Dancing With Prince, Caving In To Food Cravings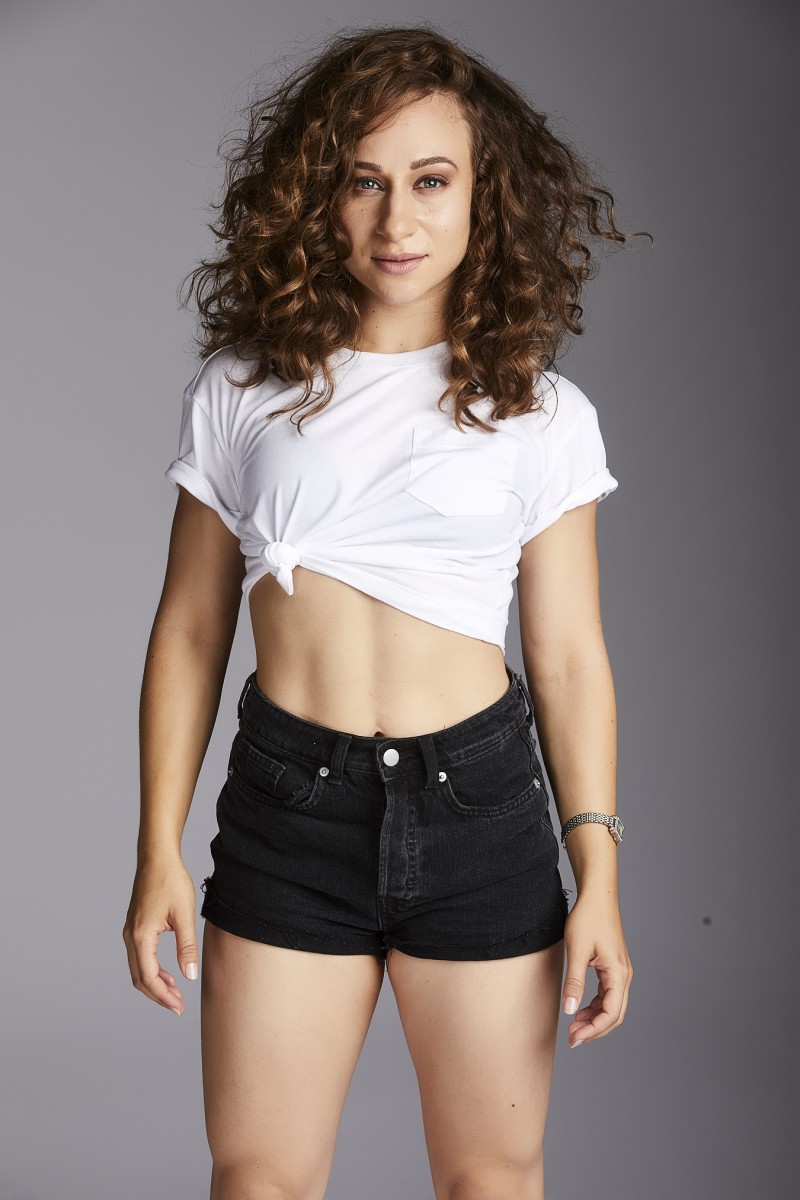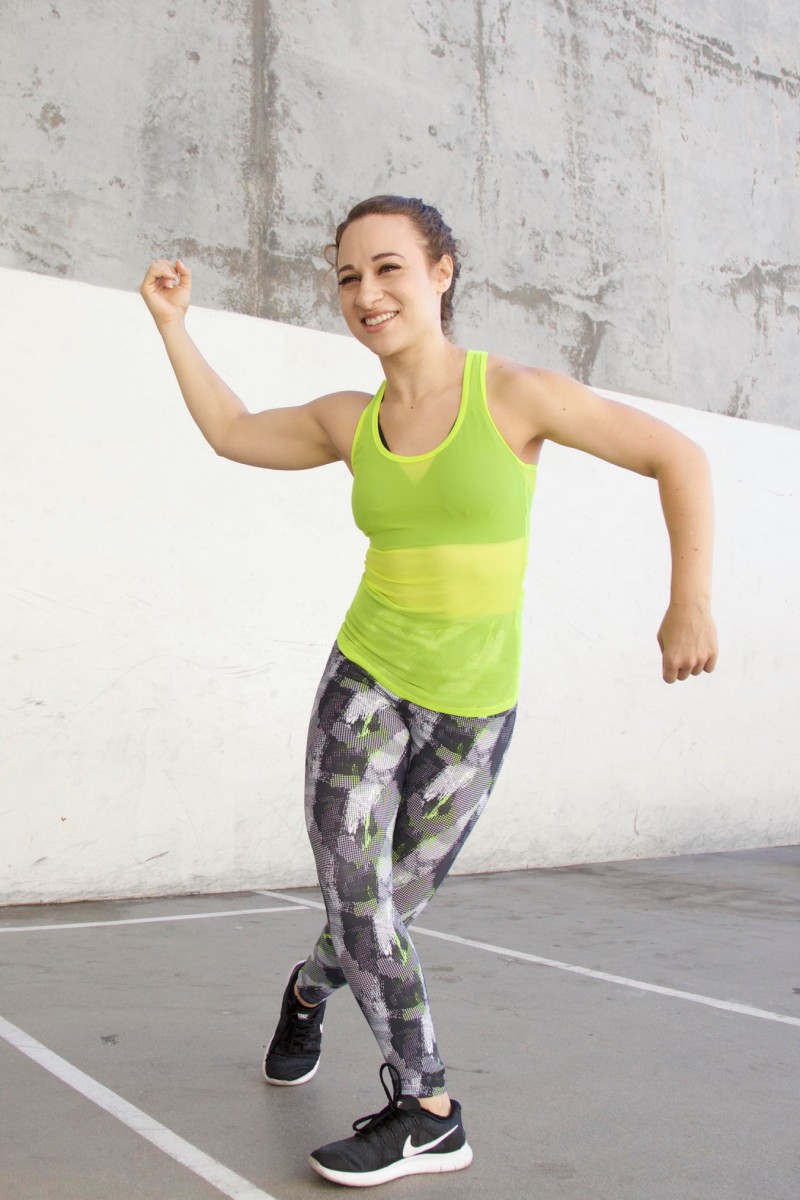 Galit Friedlander
Biography
Galit Friedlander is a professional dancer, choreographer, coach, and host of the popular podcast DanceSpeak. In her 17+ years in the industry, Galit has choreographed for the musical artist Prince and the WNBA's LA Sparks. She has danced on projects for Pharell and MC Lyte. Galit is also a recurring host for the Doctors 4 Dancers online talk series. Galit's mission is to expand the knowledge and untapped gifts of others through dance, exercise, and intentional choreography to empower them to own their essence and boost their artistry in and out of this dance space. Continued at www.gogalit.com. Follow Friedlander on Instagram.
All portraits courtesy of the artist.
1
My earliest memory of dancing is ___________.
Dancing in a ballet recital at the Lucy Moses School at the age of 5.  I was in a tutu. I liked it. I remember running across the stage — was it even dancing that we were doing?!
2
I knew my life would revolve around movement when ___________.
I was 14 years old, walking through the lobby at STEPS NY and I just KNEW!
3
An event that transformed my life, dance-related or not, was ___________.
Moving to Los Angeles at the age of 19. I had only been to Los Angeles once years prior.  I got myself into the University of Southern California as a transfer student and without even knowing how to drive, moved across the country to a city where cars are everything.
4
The most expressive part of my body is/are ___________.
my eyes. They always reveal things to people, oftentimes without me knowing. When I dance, my face becomes a part of it. Sometimes I close my eyes so that other parts of my body can speak louder.
5
The most important skills I've learned as a dancer that I apply to life at large are ___________.
learning how to improvise and freestyling. If you land on the floor, learn how to roll around. If you get up, make it interesting. Focus on what is challenging and dive into it or make it your friend. Also, your strengths are your weakness and your weaknesses are your strength — hone in on both to become more balanced.
6
A truly good day in my books includes ___________.
sunshine, PJs, delicious food, and wonderful human connection. 
7
___________ is overrated.
confidence. I feel that confidence is wonderful and purposeful, but… it's often so focused on that that we can miss the beautiful dynamic of other traits. As much as I enjoy watching a confident dancer, I can also sometimes connect more to the one who is not naturally confident yet.  
8
___________is underrated.
9
My favorite type of garb to move in is ___________.
anything like a baggy pajama situation.  If it's sweatpants, I want them loose so I can move and wiggle! Oooh, and cotton everything!
10
A personal challenge I face is ___________.
questioning my gut's intuition. My gut is always right. But my mind tends to challenge everything. I feel that our bodies have wisdom that we need to silence the mind to listen to.
11
I have taught dance classes at some 20 different studios or events, but these days, you'll catch me at ___________ on the regular.
my living room, teaching through Zoom.
This pandemic has been real! While there is nothing like connecting in person, I must admit that honing in on teaching through technology has opened me up to connecting to students all around the globe!
12
Although choosing one's favorite dance form is a bit like singling out a favorite child, I am partial towards ___________.
hip-hop. I grew up in Manhattan and my rhythm and its rhythm intertwine. I love hip-hop's rawness, the way you can fuse or mix it with other dance forms, and the music (80's baby over here) gets me going!
13
I have danced with stars such as ___________ and it might surprise some to know that ___________.
Prince (assistant choreographed, but we had to dance to teach) and it might surprise some to know that he had a sense of humor about himself!
14
My biggest takeaway from running DanceSpeak podcast, which I started in the summer of 2016 and celebrates its 6th anniversary this year, is ___________.
to keep going. Each and every challenge is an opportunity to step into an elevated version of yourself. And listen to your gut. I know I mentioned the gut before, but this is especially important when curating and producing something that will draw in many opinions. While I learn immensely from people's thoughts/ideas, it can be easy to get lost in the sauce. Having my own internal compass always guides me to my next step, even if it's not the direction that others see at the moment.
15
To name just a few, some notable guests on my show include ___________.
Phil Wright, Galen Hooks, Robin Antin (creator of the Pussycat Dolls/Playground LA), and Brian 'Footwork' Green.
16
I tackle some tough questions like 'Where is the line when a teacher is being mean?' and 'How the dance community has been watered downn' in my podcast because ___________.
these are topics that need to be addressed to provide guidance for upcoming dancers. To me, a question is an invitation to explore the continuum of possibilities. Oftentimes, I do not believe there is only one answer, but many.  And if we can ask elevated questions, even if they are tough, we can hopefully progress. 
17
The Doctors For Dancers online talk series, which I am a host, differs from my podcast in that ___________.
they are like cousins from different countries on the same continent.
DanceSpeak is normally filmed in a living room and we get into life stories, culture, tea, sometimes a few tears are shed.
The Doctors for Dancers online talk series usually consists of a panel that is addressing a very specific health/body-related topic such as 'stopping the hip-hop' and 'all about feet.'  Doctors for Dancers usually brings on at least two of their specialists and I help guide presentations with a Q&A session.
18
I like to ensure that dancers are better taken care of by ___________.
understanding how to cross train their bodies for dance, proper nutrition and nutritional timing, while also honing in on their own personal mental and physical needs.  For instance, if I teach stretch and strength, I start by asking dancers about their pain points and things they like to hone in on within their dancing. No two dancers are the same and I encourage each dancer to listen to their body and not ignore it, and learn how to balance out their strengths and weaknesses. For instance, if there is a dancer who is hypermobile and wants to dance stranger, we might look at a few exercises to start with to prepare their muscles and their movement requirements.  
19
It's no secret that diet goes hand in hand with exercise; my stance on food is ___________.
it is one of my favorite things in the world. I am an 80/20 person. I never try to be 'perfect' about what I eat. I focus on at least 80 per cent of food that has high nutritional value and then leave space for cravings outside of that. I make sure that I eat often enough and also like to choose the healthiest option for my cravings. Most importantly: food is my best friend!
20
I am really looking forward to ___________ in 2022.
connecting with all those whom I am meant to cross paths with.
MOVING PEOPLE: Celebrating People Who Power The Dance World!
Do you know of a MOVING PERSON  we should celebrate on The Dance Enthusiast?
Please take a look at our 10th and 11th Year — People Who Power The Dance World — The Dance Enthusiast A to Z 
Related Features
More from this Author