A Postcard from Alicia Díaz of Agua Dulce Dance Theater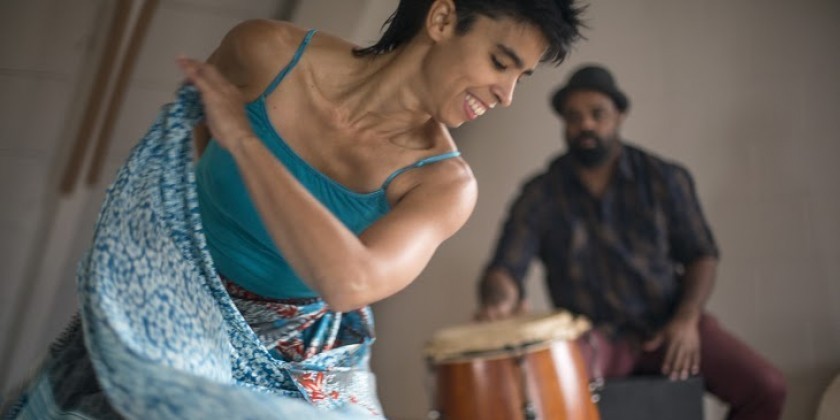 "Deep Listening" investigates Culture, Memory & Identity through Movement, Music & Text
WHEN: Saturday, October 10th, 2015 – 8 PM
WHERE: The Pregones Theater, 571-575 Walton Avenue, The Bronx, NY, 10451
For more information and tickets, visit The Dance Enthusiast's listing.
---
Matthew Thornton and I (Alicia Díaz) co-founded Agua Dulce Dance Theater in NYC in 2006. We are thrilled for the opportunity to return to the city and present our work at The Pregones Theater in The Bronx. As a Puerto Rican dance artist, it is particularly exciting for me to perform in the home of this leading Puerto Rican theater company. The program includes 3 works featuring vocalist José Joaquín García and percussionist Héctor "Coco" Barez with lighting design by Michael Jarett and costume design by Isabela Tavares.
Deep Listening is the culmination of an ongoing collaboration I have established with Puerto Rican percussionist Héctor "Coco" Barez throughout a year-long improvisation practice.  The piece is a conversation that requires "deep listening" between dancer and musician, between movement and sound, and between memory and identity.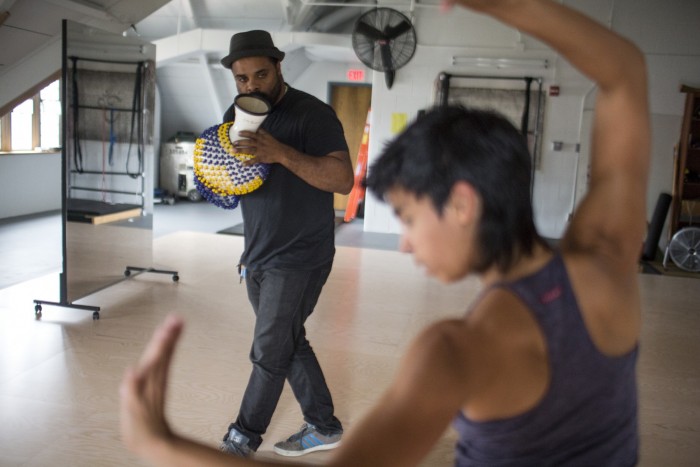 Photo: Tania Fernández

In many ways I think of this piece as an embodied search for missing links in the complex process of creating and forging my identity as a Puerto Rican woman in the United States. It is a quest for a personal "origin myth"—a reclaiming of origins that may or may not exist, of cultural knowledge that is neither instinctual nor forgotten, and rhythms and movements that are at once familiar and challenging.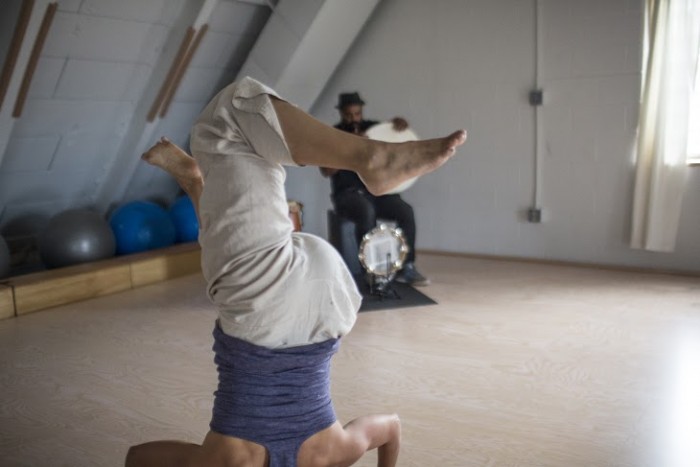 Photo: Tania Fernández

During my creative research, I have been investigating and experimenting with different movement vocabularies that live in my body through memory and practice, including contemporary dance, salsa, and the traditional Afro-Puerto Rican music and dance form called bomba.  Bomba, which developed during slavery in Puerto Rico, deals with a dialogue between dancer and musician, in which the dancer challenges the lead drummer to "match" their improvised movements and gestures. I have been investigating this relationship with percussionist, Héctor "Coco" Barez.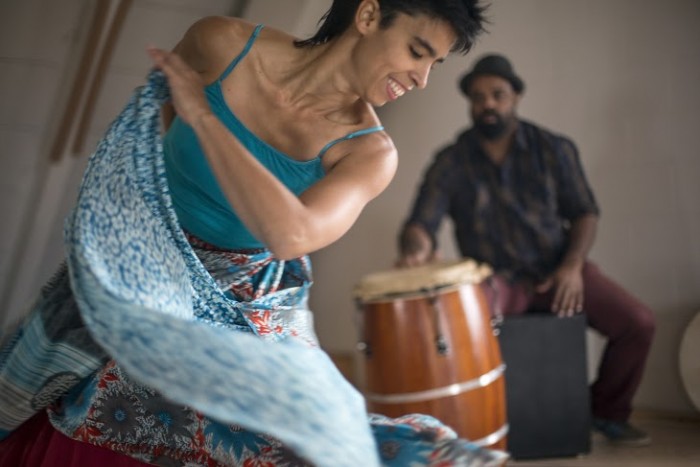 Photo: Tania Fernández

At the heart of my work as a dance artist, and this piece in particular, is my commitment to improvisation as performance. Improvisation has played a critical historical role as an embodied form of resistance in the African diaspora, including the traditional and popular Puerto Rican dance forms I have been investigating. I am consciously honoring that history through my artistic work. The concept of the sea, as metaphor for individual and collective unconscious as well as a sense of nostalgia, also plays an important role in the structure and development of Deep Listening.
Also on the program at Pregones Theater on October 10th will be a solo and a duet.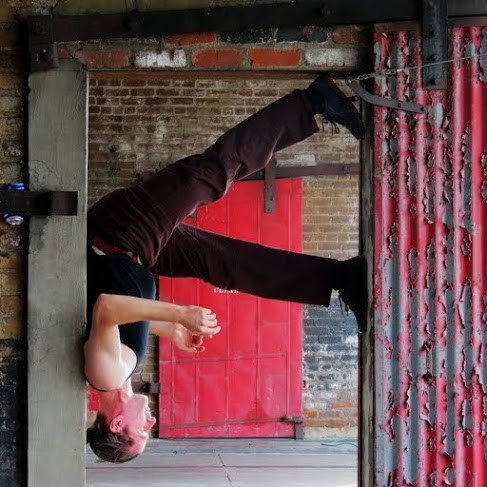 Photo: Victoria Carrl

Mixing spoken word, movement, and song, Matthew Thornton investigates personal and social histories dealing with his own identity as son, grandson, and father in his new solo work one head many hats.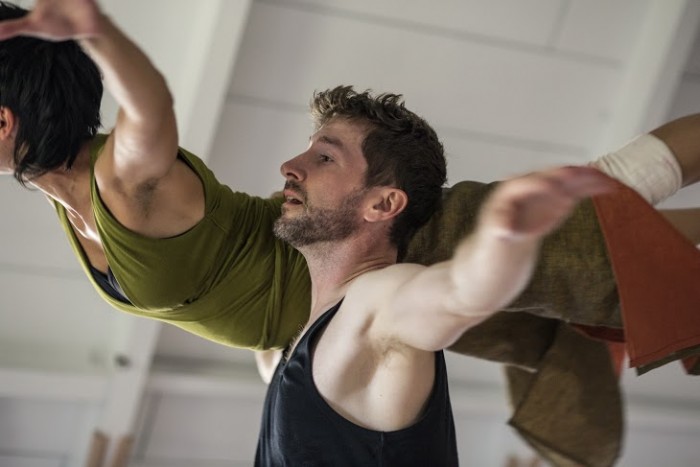 algún día…some day, a duet that Matthew and I choreographed in 2012 shortly after Matthew's father passed away and when I was 3 months pregnant with our second daughter, deals with the urgency of the present moment, a moment that does not exist. We wanted to explore the idea that in a relationship there is only what we have been and what we will become.
We are very excited to share our work with you. Please come out on October 10th to The Pregones Theater and spend some time with us!