A Postcard from Jazz Choreography Enterprises, Inc.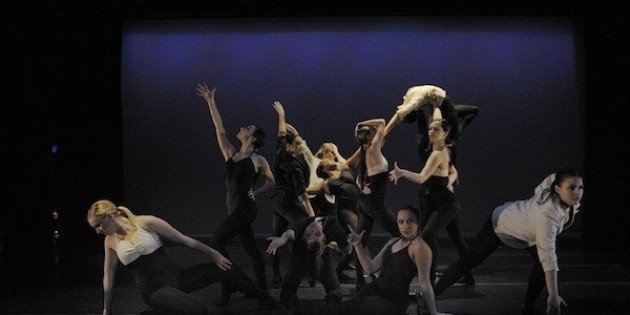 How is "Jazz" seen around the world?
A Postcard from Jazz Choreography Enterprises, Inc.
As They Prepare for Their 5th Anniversary Performance of the New York Jazz Choreography Project,
Jazz teachers and students give us Dance Enthusiasts some insight into Jazz Dance Around the World!

October 1, 2012
---

*Jazz Choreography Enterprises, Inc. presents New York Jazz Choreography Project as its semiannual dance concert devoted exclusively to jazz.
JCE features works from emerging to established choreographers. Since 2007, Artistic Directors Marian Hyun and Merete Muenter have presented more than 50 choreographers and approximately 150 dancers from the U.S., Japan, South Africa, and Germany. Their 5th Anniversary performance will be presented at Manhattan Movement & Arts Center on October 19-20 at 8pm (tickets available at the mmac box office).
 
In our Postcard, choreographers and performers from JCE give a world-wide perspective on how 'Jazz' is seen, taught, and thought of in different countries.

Marian Hyun (Co-Artistic Director, JCE):From my experience working with Jazz choreographers all over the world, personal histories have influenced the choreographers' work more than cultural differences. Bafana S. Matea, who is from South Africa, said the inspiration for his piece was the love his mother gave him as they dealt with life in an apartheid country. Svea Schneider from Germany said one of the pieces we presented was inspired by her grandmother's experience of escaping from East Germany to West Germany in the 1950's.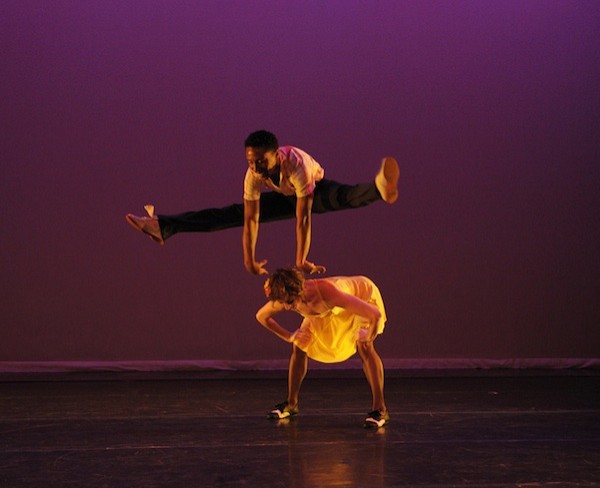 Photo © Jan La Salle; Stompin' at the Savoy Choreography  by Christopher Liddell

Bob Boross (JCE Choreographer). Bob Boross is known internationally for his artistic excellence as a Jazz dance teacher, Jazz dance choreographer, and his Jazz dance history publications. He is also widely known as a stellar tap dance teacher and choreographer. His career has taken him from dancing on Broadway to choreographing musicals and concert dances across the globe, as well as contributing articles for Dance Magazine, Dance Chronicle, and Dance Teacher, where he also serves on their Advisory Board.

Boross: I've taught in France, Finland, Russia, England, and Italy. Jazz in non-American cultures is different in that...

#1 - Most of the time, other cultures adopt an "imitative" approach, since Jazz movement is not part of their culture. They imitate what they see in movies and videos, and are more interested in "replicating" rather than locating a feeling in their bodies.

#2 - Other cultures have a serious interest in the relationship of Jazz music and Jazz dance. They discuss the two forms together, and look to find the direct correlation between them. When I was in St Petersburg Russia last January, I gave a lecture on Jazz dance history at the Erarta Museum of Contemporary Art, and probably 100 of the 150 people in attendance were Jazz musicians. They had many precise questions about Jazz dance and the music of certain eras (bebop, swing, etc.). I don't see that level of interest in American dancers or even Jazz musicians.

#3 - Other cultures that have a strong folk dance tradition see American jazz dance as a folk art, in addition to a commercial or concert performance art. For instance, at the Conservatory at the University of Tampere, Finland (where I have taught/choreographed) they have only two majors for their dance students - Finnish folk dance and American Jazz dance.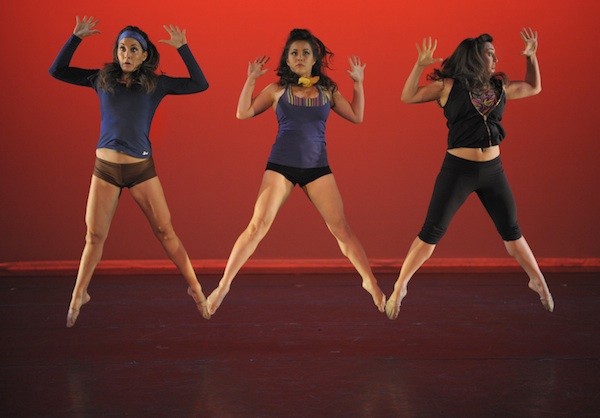 Photo © Jan La Salle
Trinity Undercover  choreography by Merete Muenter

Daniel (Dancer, Hungary )Daniel is originally from Hungary, but he had been performing the role of Johnny Castle (Patrick Swayze) in Dirty Dancing in Germany for the past couple of years. He was here in NYC last year to study theatre, singing and dancing further in a New York/Broadway environment. 
Daniel:I have been dancing since I was little. I never felt so electrified when I watched the movie, Chicago. I know it might sound now as a cliché for musicals, or for Jazz, but that was the first thing I saw that spoke to me, and later on, that was one the first Broadway shows I ever saw.

That's when I first experienced the style and heritage of Bob Fosse. To me, Jazz means "jumping off the cliff of classics and diving into something that's hot, intense, fizzy, and sparkly, yet a never ending, ooze of curiosity and satisfaction." Say, you take classical music, and you forget the rules, but not entirely, just to a certain artistic manner. You bend rules, You create rules, You reinvent something over and over again.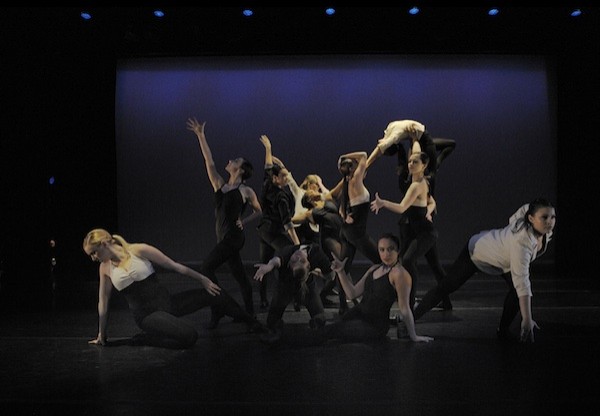 Photo © Jan La Salle; Down to Business  Choreographyby Mary Lynne McAnally

Tammy (Dancer, Japan):I started to learn Jazz Dance with a female teacher who studied with Luigi, so she used his exercises in class, but I found many differences when I met Luigi in person.Many teachers in Japan have some trouble with the translation of jazz, because they do not understand English well. Jazz Dance is not made in Japan, so many Japanese students want to learn Jazz dance in the United States. In order to really improve and feel the culture and roots of jazz dance, you have to study with the best in New York City.

Now, in Japan, everyone knows "hip-hop," but many people do not understand "Jazz Dance". Some people ask me, "What is Jazz Dance? It's like Aerobics?"
The culture is different between the U.S. and Japan. For example, we usually count with 1,3,5,7 to hear traditional Japanese songs, but we should be counting with 2,4,6,8 to hear Jazz. Japanese traditional dance is done with a "turned in position," but we have to learn the "turned out position" when we dance Jazz. Japanese traditional dance doesn't show passion and sentiment on their face, but Jazz dance tends to be more facially expressive. I enjoy Jazz and showing the more emotional side of my personality that Jazz dance can bring out of a person.
Please visit http://www.jazzchoreographyenterprises.org/ for more information on the New York Jazz Choreography Project.

JAZZ CHOREOGRAPHY ENTERPRISES, INC. (JCE) is a nonprofit corporation formed in 2007 whose mission is to encourage the creation of jazz dance in concert form. Its goal is to present choreography in a variety of jazz styles, created and performed by people of various ages and levels of experience. To that end, they produce The New York Jazz Choreography Project twice a year.

These shows give choreographers the opportunity to develop their technical skills and creativity before live audiences.

For Tickets to the October 19th and 20th show click here
---
The Dance Enthusiast is delighted to hear from you. Share your story with our enthusiastic audiences and be part of the conversation. Send a digital POSTCARD to The Dance Enthusiast at info@dance-enthusiast.com. Include your text (not a press release) and three to five properly credited pictures, or links to short video. If you have any questions, let us know.
---
The Dance Enthusiast - News, Reviews, Interviews and an Open Invitation for YOU to join the Dance Conversation.