A Postcard from BAM- 36 Years of DanceAfrica
BAM presents DanceAfrica 2013:
Rhythms of Africa / Giya Africa / Mandingindira e Africa
---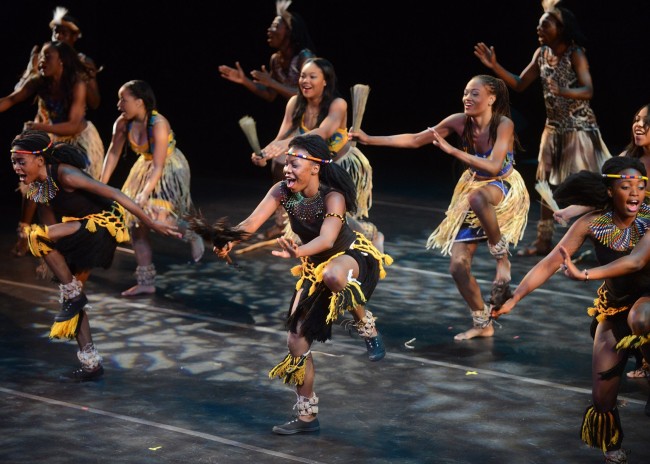 Umkhati Theatre Works. Photo © Dino Perrucci
DanceAfrica 2013: Giya Africa/Mandingindira e Africa kicks off this Memorial Day weekend! And you must see it.

This year's featured dance companies include Umkhathi Theatre Works (Zimbabwe), Giwayen Mata (Atlanta), Harambee Dance Company (Bronx), and BAM/Restoration DanceAfrica Ensemble (Brooklyn) . BAM's longest running performance series, DanceAfrica was founded by Chuck Davis in 1977 and is the nation's largest festival dedicated to African dance.

Umkhati Theatre Works. Photo © Nick Schwartz-Hall
DanceAfrica 2013 begins on Saturday, May 18 at 10am with a pre-opening ceremony at the African Burial Grounds in Manhattan. This traditional ceremony, which includes dancing and music by local artists, is an integral part of DanceAfrica that honors elders who have passed on. The event is free and open to the public. The celebration will continue at Bedford Stuyvesant Restoration Plaza (1368 Fulton St., Brooklyn) at 1pm with the annual community welcome for the visiting company featuring free performances by students from Restoration who have participated in the DanceAfrica Education program.
Sunday, May 19 at 3pm* sees a pre-Memorial Day performance featuring Grammy Award nominated a cappella ensemble, SWEET HONEY IN THE ROCK, as well as performances by Umkhathi and the BAM/Restoration DanceAfrica Ensemble. *Traditional libation ceremony on the steps of the Peter Jay Sharp Building precedes the Opening Celebration, at approximately 2:30pm.


Umkhati Theatre Works. Photo © Dino Perrucci
The program encompasses more than dance performances at the BAM Howard Gilman Opera House (May 19, 24-27); the week-long celebration also includes the popular outdoor DanceAfrica Bazaar which hosts nearly 300 vendors selling crafts, food, and fashion; FilmAfrica, a BAMcinématek film series at BAM Rose Cinemas; master classes for families and adults; and BAMcafé Live performances, complete with a Late Night Dance Party.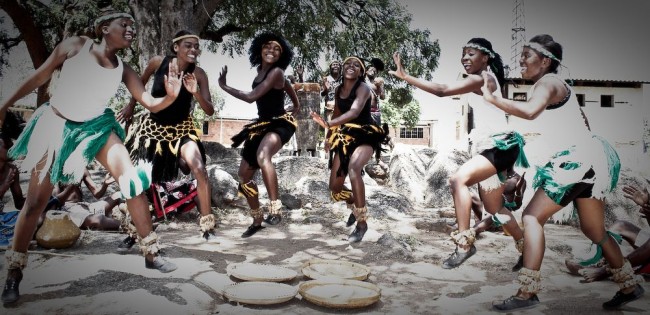 Umkhati Theatre Works. Photo © Tswarelo Mothobe.
Additionally, 2013 recipients of the Samuel H. Scripps BAM Scholarship for post-secondary education will be presented with their awards on the BAM Howard Gilman Opera House stage at the May 19th Opening Celebration. Inspired by the spirit of DanceAfrica, BAM Trustee Richard Feldman launched the Samuel H. Scripps BAM Scholarship Fund in 2008, in memory of former BAM Trustee and arts patron Samuel Scripps. The scholarship exclusively benefits students who have participated in BAM's arts education programs, including the DanceAfrica Education initiative.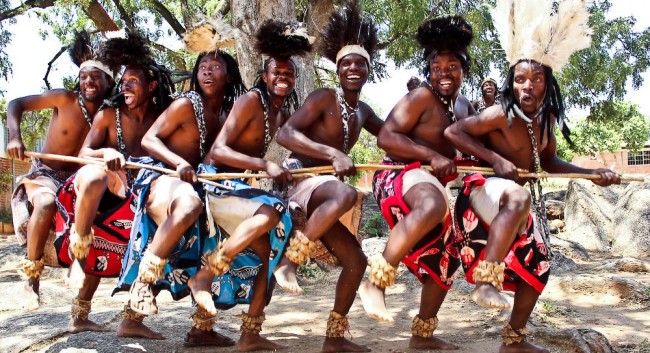 Umkhati Theatre Works. Photo © Tswarelo Mothobe.
Click
here
to view the DanceAfrica trailer and to view performance dates and times.