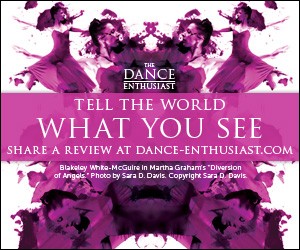 Related Features
The Dance Enthusiast Asks: Part 2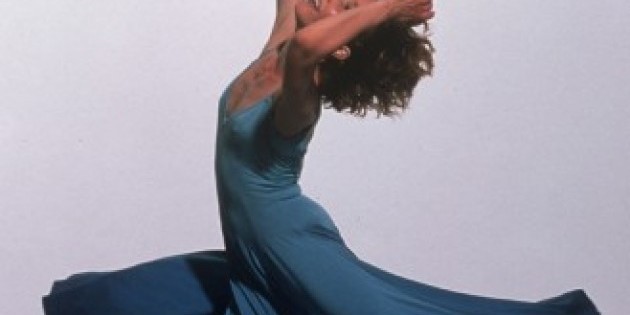 What event or events made you realize that DANCE was your passion?
 

Christine Jowers
Dance Enthusiast Editor
Photo by Tom Carvas

The Dance Enthusiast Asks: Part 2

" What experience made you realize that Dance was your passion?"

 

 

 
---
Stuart Hodes –
Stuart Hodes, a favorite Dance Enthusiast contributing writer, piloted bombers in WWII, and wrote for an unofficial army newspaper. He was Martha Graham's partner, danced in a dozen Broadway musicals, taught on four continents, made some 100 dances, and had a young-audience troupe, The Ballet Team. He and his wife, Elizabeth, toured in their "Dancing on Air with Fred Astaire." His book about choreography, "A Map of Making Dances," (Ardsley House, 1996) is available from him, and his webzine, www.ChorusGypsy.com, tells true theater stories. He is completing a novel, "Chorus Gypsy," drawn from the NYC dance world, 1948-1960.
| | |
| --- | --- |
| Stuart Hodes, 2005 © ALFRED GESCHEIDT | Stuart Hodes |

Dear Chris,
I never quite had a revelatory moment, but here's how dance revealed itself to me.

September 1946. On impulse, I walked into the Martha Graham Studio, 66 Fifth Avenue. Two dancers were there. I asked one, Robert Cohan, what the classes were like. He showed me splits, said, "I couldn't touch my toes when I started." The other dancer was Tony Charmoli, later a major TV choreographer. I asked him to explain the difference between ballet and modern dance. "In ballet you do two or three turns. In modern dance you only do one."

Something made me start taking lessons, but it wasn't until five years later, after I'd made my first solo, titled "FLAK," that I realized I could not escape a life in dance. Here's a link to that solo, recently danced by five:
 
---
Risa Jaroslow -
Artistic Director, Risa Jaroslow & Dancers, is dedicated to merging performance and community work and to including diverse communities as participants and audience.
www.risajaroslow.org
.  
Risa Jaroslow
When I was five years old I took my first dance classes at the community center in Ravenswood, the project we lived in, in Long Island City. Murray Louis was the teacher. We did a production of "The Frog Prince." I was the queen. I remember it vividly after all these years. I never stopped dancing after that.
---


Martin Losfnes-
Artistic Director, 360º Dance Company
www.360fullcircle.net
SAVE THE DATE: NYC SEASON @ DTW JUNE 17,18,19.
Tickets: http://www.dancetheaterworkshop.org/360
At the age of 20 I had been dancing for three years and was pretty determined that I wanted to pursue it as a career. I auditioned for the State College for Dance in my hometown of Oslo, Norway. I was kept to the end, but was not offered a place. For a split second I thought, "Oh Well, guess it wasn't meant to be." At that moment (faced with the choice of dancing or not) something shifted in me; I realized that this was not a choice.
It was not that I "wanted to dance" it was: "I MUST DANCE"

Leaving the Graham Company after 13 years, I was disillusioned and burned out, and again faced with the same "choice". This time it took about 6 weeks, and again, I knew that I still had to dance, but on my own conditions this time. And 360º Dance Company was born.
---
Dear Christine and fellow Dance Enthusiasts,
Let me just share the first experience I remember distinctly:
My parents thought about what to do with this 5-year old boy who danced around the house whenever there was music playing. My mom took me to the local ballet school to watch a class. At that point I had never seen a ballet performed and did not even know that such a thing as "ballet" existed. I sat quietly and was amazed by the progression of the class. Movements and Figures had names and towards the end of the class the kids got to hop and skip to the meter of the music. I knew I could skip higher and would be able to cover a greater distance and be in time with the rhythm. I could hardly contain myself to join them. Then they formed a circle and bowed to the teacher, an upright lady with an infectious smile, great authority and enthusiasm. "That's what I want to do!!!," I exclaimed to my mother after class and my parents signed me up. My first teacher was the late Hiltrud Franck and I thank her for keeping my enthusiasm for the dance alive throughout my childhood, which was not always easy, because often I was the only boy in class. Another THANK YOU is due to my parents for having opened the door to the world of dance to me at such an early age. I am certain that I would have found it by myself eventually, but I am grateful to them for presenting the opportunity, for never pushing me, for letting me make my choices and for having been supportive all the way.
http://www.youtube.com/watch?v=gMiNs9yFqdU
---
Mariana Bekerman-Taglienti-
Founder/Artistic Director/Choreographer Mariana Bekerman Dance was born in the Ukraine and emigrated with her family to NYC in 1979. In 2000, she founded MBDC and began to make work that fused eight years of classical training in ballet and modern jazz with New York City's club dancing cultures of underground house and Vogue, along with references to hip-hop and break dancing. To date, Mariana has choreographed more than seventeen original dances for the Mariana Bekerman Dance Company, presented her work at more than thirty venues and festivals.
http://www.mbdancecompany.com/
Mariana Bekerman Taglienti

-Growing up in a house where my father's art collection of Russian stage design influenced me --our walls were consumed by dance, costumes, and theatrical images as well as those of the Russian avant-garde.
-Watching "Fame" on TV every Sunday. I just knew I belonged to this school -LaGuardia HS of Music and Arts- and it is where I went!
-Dancing fearlessly anywhere and everywhere
-Always being a lover of showing off
- Shaking out of my seat whenever I saw a dance spectacle, because I just could not help myself
-ALWAYS taking dance class VERY seriously since the early age of 5 or 6
- KNOWING this is what I wanted to do when I grew up -and …I can just keep going on but I should stop.
---
Dianne Vapnek-
Executive Director, SUMMERDANCE Santa Barbara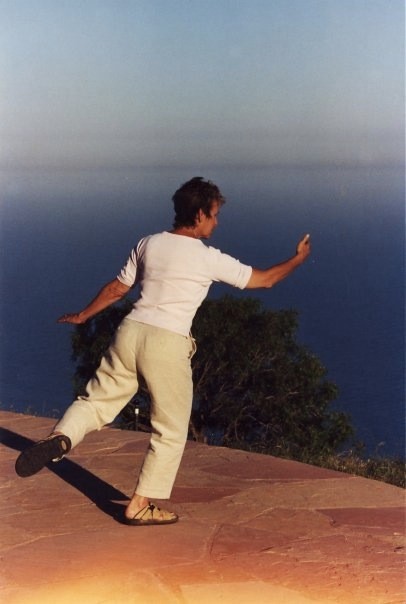 Experiences over the past 60+ years are too numerous to single out, but they border on the mystical blurring the lines between self and other. Nothing else in the world spells LIFE to me as dance does.
---
Nicole Wolcott-
Is a choreographer, teacher and performance artist based in New York City. She has been performing with dance companies, rock bands and video artists around the country for sixteen years. In 2002 Nicole co-founded KEIGWIN + COMPANY with Larry Keigwin and was the Associate Artistic Director until 2010. Nicole will be premiering an excerpt of a new piece at Gene Pool at DNA June 10 and 11.
http://www.nicolewolcott.com/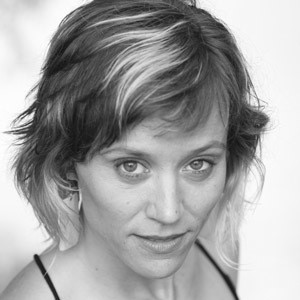 I think my first dance at age 11 was to "Eye of the Tiger."
I knew I loved dance the moment I came out of the womb. But, being in Rene Kowalski's jazz class and dancing to that song was the best feeling I had had thus far. Then I took class with Sam Watson the following summer. That sealed the deal. He is amazing and used The Clash in his class. What?! Yes.
Honestly I can't remember when dance wasn't my passion. One of my biggest inspirations though came at age 15 when La La La Human Steps came to Helena, Montana. The music was so loud and rock n' roll that people were walking out of the theater. But, I was on the edge of my seat watching louise lecavalier. Honestly, at one moment I didn't know if she was a man or woman. I didn't know anything like her or their work could exist. It blew my mind.
---
---
The Dance Enthusiast Asks questions and creates conversation.
For more of The Dance Enthusiast Asks, click here.
---
The Dance Enthusiast - News, Reviews, Interviews and an Open Invitation for YOU to join the Dance Conversation.