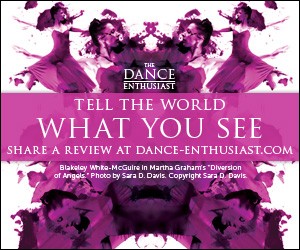 Related Features
Moving Caribbean in New York City: Carlos Cabrera, Artistic Director of Ballet Concierto de Puerto Rico on dancing at Hostos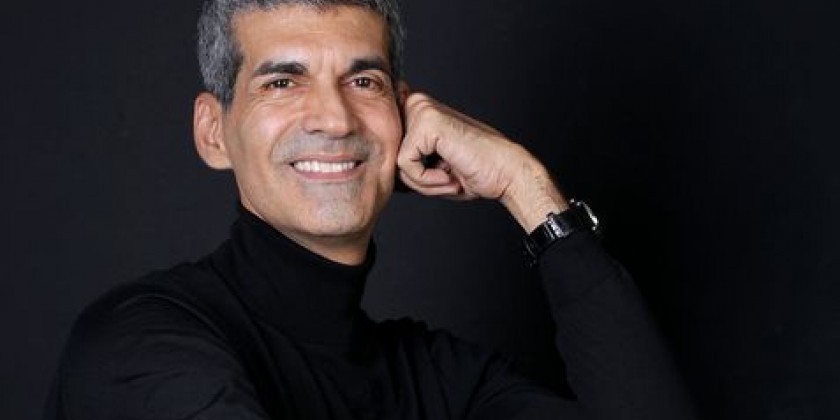 WHO: Carlos Cabrera, Artistic Director of Ballet Concierto de Puerto Rico, speaks about the company and the Caribbean.
WHAT: Hostos Center for the Arts and Culture presents Ballet Concierto de Puerto Rico in conjunction with Puerto Rican Heritage Month.
WHEN: Saturday, November 12, 2016 at 7:30pm
WHERE: Hostos Center for the Arts and Culture, 450 Grand Concourse, the Bronx, NYC
MORE INFO: http://buff.ly/2ePVss9
TICKETS: www.hostoscenter.org
---
Sammi Lim for The Dance Enthusiast: Where you born in San Juan? Did you grow up dancing?
Carlos Cabrera, Artistic Director of Ballet Concierto de Puerto Rico: I was born in Toa Baja, PR a small town situated on the north of the Island and about a 20-minute drive to San Juan. Yes, in way I grew up dancing. I loved to watched shows, danced to television programs and made the effort to memorize combinations. Besides, my mother recalls stories about me while I was still in the cradle; while she was playing music, I was dancing and jumping like crazy! I started my formal training at 16 years old.
Dance Enthusiast: What do miss the most about the Caribbean when you are overseas?
CC: To look beyond the horizon and see the mountain range with the El Yunque rain forest and the sea. And of course, my family.
Puerto Rico where Carlos Cabrera calls home.
Dance Enthusiast: How long have you been with BCPR?  What changed the most about the Company since its inception and today?
CC: I started with the Company as a guest dancer in 1982 and formally joined in 1984. I was appointed to soloist in 1987, Principal Dancer in 1989 and Artistic Director in 2004.
Because of the global economic situation the Institution has reduced some administrative or technical positions to get into a micromanagement. However as years go by, we have managed to open more positions for dancers, reinforced the Board of Directors and most recently, appointed Mrs. Edna Altuz as new Director of the Conservatory and the Educational Community Program, so the Institution keeps developing its national and international standing in both its Artistic and Educational mission and vision.
Ballet Concierto de Puerto Rico (BCPR). Courtesy of the Company.
Dance Enthusiast: What does a typical day in the life of BCPR's Artistic Director looks like?
CC: As I mentioned, we have gone into more micromanagement so I have more hats to wear!
Morning begins without a nice cup of coffee and time spent taking my beautiful Eva (miniature galgo) downstairs. Only then goes a very long day start with rehearsals, meetings with technicians, designers, production coordination and one of the most challenging responsibilities - the scenery and props warehouse inventory. The day ends with a good sharing session with nice colleagues and more work to do - checking my day's schedule and making note of what I was not able to complete: calls, emails et cetera, and adding such duties to the next day.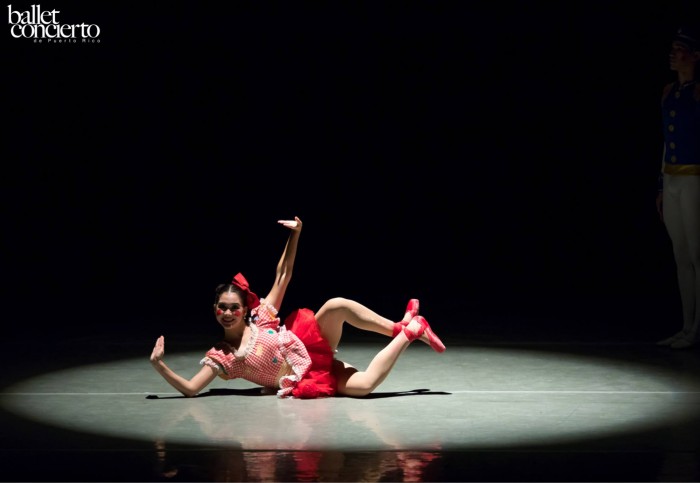 Image credit: Negron's Photography. Courtesy of Ballet Concierto de Puerto Rico.
Dance Enthusiast: The Company return to Hostos Center for the Arts and Culture will open with Festival which is based on a short story by Puerto Rican children's author Rosario Ferré.  What's the story about?
CC: It is a beautiful magical realism short story about two twins sisters Alicia and Elisa. They have the gift of clairvoyancy, but one of them is more free spirited and sometimes gets into trouble. There is another main character, after whom the story is named - Pico Rico Mandorico. Pico Rico is an eccentric fruits vendor and a magician who has the power to put spells on young women using the juice of a magical fruit. The ballet version begins with the birth of the twins and the second scene sees the Festival - one the most emblematic celebrations of the Puerto Rican people. This is where Alicia meets Pico Rico after leaving her house without the permission of her parents, but Elisa senses the risk and goes after her to help. It is a beautiful Jimmy Gamonet ballet to bring to Hostos!
Dance Enthusiast: A noticeable characteristic about Caribbean natives is their affinity for celebration.  Would you agree?
CC: Absolutely! And we can bring anybody into it!
---
Join Dance Enthusiasts at our Enthusiastic Event! Dance: Island to Island-Moving Caribbean in NYC on November 16 at Gibney Dance 280 Broadway.
Check out our other Moving Caribbean pieces on Dance in Haiti, Homer Bryant, Geoffrey Holder, Gabri Christa and Makeda Thomas.