Focus On Dance Photographers: A Minute with Julie Lemberger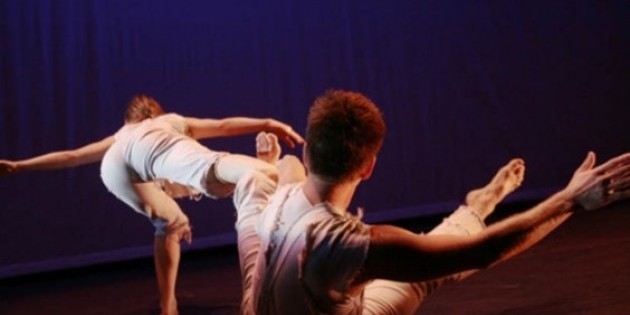 Your Name:
Julie Lemberger
Occupation:
Photographer
Career Highlights:
A solo photo exhibition at Dance Theater Workshop.
A billboard of my Juilliard photo stood on Broadway.
Published in The New York Times, Dance Magazine etc.
Photo Work for New York Dance companies/Choreographers, Production Companies, and Schools: Jody Sperling/Timelapse Dance, Carlos Fittante/Balam, New York Baroque Dance Company, Edisa Weeks/ Delirious Dances, DeFacto Dance, Barbara Mahler, Christine Jowers/ Moving Arts Projects, Catherine Gallant, Trebien Pollard/ Residue Dance Theater, Dusan Tynek Dance Theater, Max Pollack Rumba Tap, Silver-Brown Dance, The Dance Insider, 651 Arts, Dancing in the Streets, 92nd Street Y, Harkness Dance Project, Long Island University, Juilliard, Hunter College Dance, Broadway Dance, Edward Ellison Ballet Workshop, Dance Wave, Cynthia King Dance School ...and the list goes on.
Julie Lemberger Speaking About Her Photos of the Kirov Ballet and Barbara Mahler
Are you working on something specific now?
Currently finishing grant proposals for BAC and NYFA wish me luck!!! Planning another photo exhibition for May 2008 at the Micro Museum in Boerum Hill Brooklyn.
How long have you been taking photos of dancers?
I first started shooting dance in Dec. 1987, it was "The Nutcracker" of course.

I am attracted to movement because:
As I was a dancer first, I know what it feels like to express in ones body. Simply, it is a gorgeous, enriching exciting experience.

What was the last dance performance you saw?
YelleB Dance Ensemble, "Leave-in-Room" made for the tiny space at the Tank Theater in TriBeCA
What was your impression of it - one phrase describing the most memorable thing about it?
The movement vocabulary and emotional elements made it engrossing. Ballet and release technique with an ambiguous story about relationships in duets and solos.
Julie Lemberger on What a Juniper Tree Has In Common with Classical Pas De Deux
I move like a:
a former dancer who spends most of her time in front of the computer…a little slouchy!
I would like to move like a:
like former dancer who is fit and has better posture and alignment.
My favorite place to see dance is...
everywhere I can.
Who are/were your teachers? What did they give you?
Zvi Lowenthal, my first editor at The New York Times, gave me a chance. He looked at my work, he put his favorite picture on top of the stack (we used to submit prints) and he taught me not with words but with the pictures themselves.  He helped me to see my own photographs objectively, to edit. He helped me to hone my craft as a photographer and to be consistent.
What does your work say about you?
I love dance my whole life long! I love to dance, to document dance to preserve and support it. I am dedicated.
Julie Lemberger on What She Tries to Capture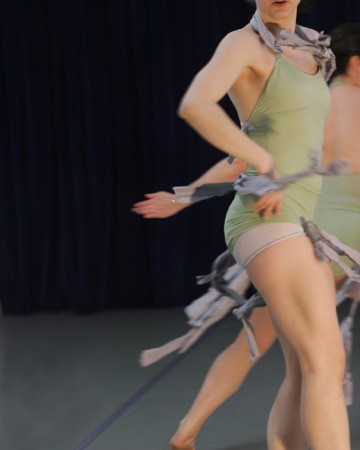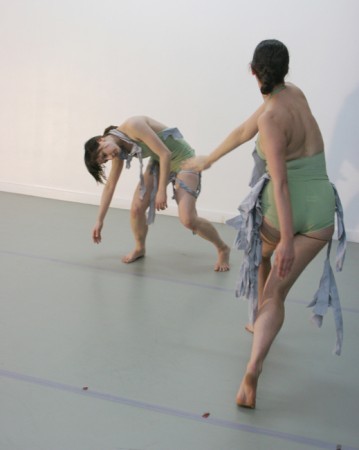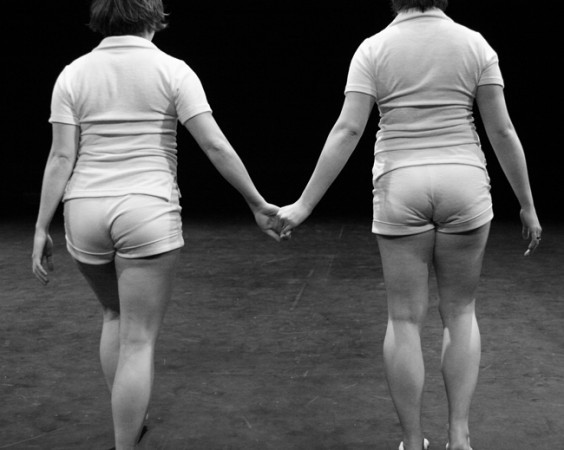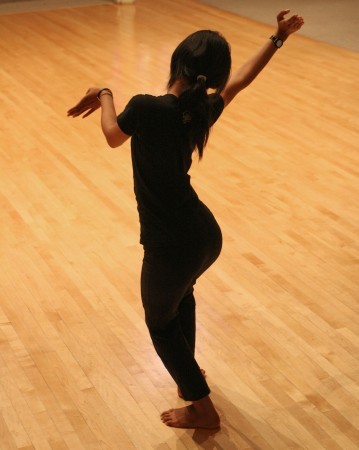 The ultimate photo that I take would include: I can't say as that would mean the end, and I can't see an end to the creativity that I see and capture.

I love: my time….my friends and family: Chris and Margot and Nancy too.

I can't live without: fine art museums and dance and music…fun
www.JulieLemberger.com