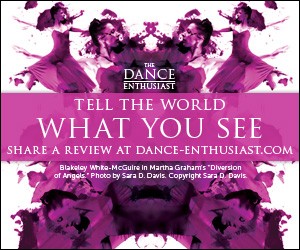 Related Features
Don't Miss the ONLINE PREMIERE of Stacey Menchel Kussell's Film "Momentos Madrileños" On Saturday May 2nd at 1pm (Watch Trailer here)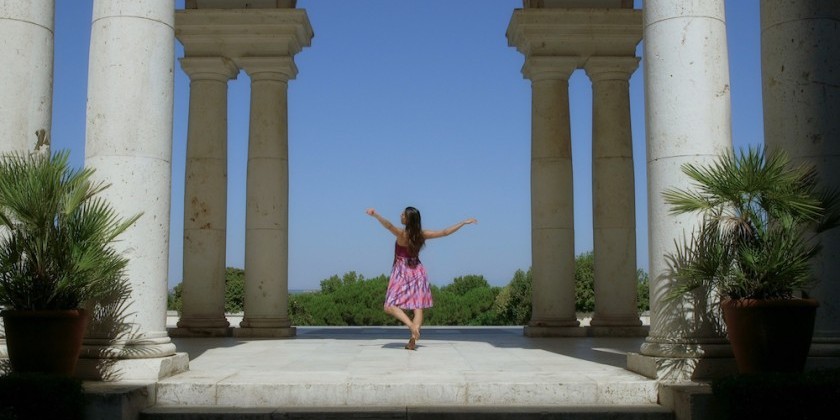 An Homage to Love and Dance in Madrid, On Madrid Day
Madrid has been hit terribly by the Covid-19 crisis. In a special effort to honor the city on Madrid Day, The Dance Enthusiast is happy to  present the online premiere of Momentos Madrileños (Moments from Madrid), a short dance film by  contributor to The Dance Enthusiast and  filmmaker, Stacey Menchel Kussell.
Tune in to The Dance Enthusiast on Saturday May 2nd at 1PM EST for the online premiere of Momentos Madrileños.

The film profiles Marcat dance, founded by choreographer Mario Bermudez Gil – an alumnus of the Batsheva Dance Company – and his partner Catherine Coury.
A native of Andalusia, Gil began his choreographic career in Israel, but for the last three years has been creating dance in his native Spain fusing the Israeli Gaga style with folkloric Spanish influences.
The footage showcases the company in the dance studio during a residency at Centro Danza Canal, and in site-specific choreography in the city's iconic locales including Plaza Mayor, La Latina, and Casa de Velázquez.

The score is a pan-Mediterranean mix of classical Spanish music from Francisco Tárrega and Manuel de Falla combined with guitar selections from Israeli musician David Broza.


Featured Filmmaker: 
Stacey Menchel Kussell
www.staceymenchelkussell.com 
Stacey Menchel Kussell is a New York-based filmmaker working at the intersection of dance and popular culture. Her recent works have examined themes of cultural identity, sustainability, and motherhood.
She is currently working on several projects in New York, the Bay Area, Barcelona, and Tokyo.