AUDIENCE REVIEW: Miki Orihara presents Jacqulyn Buglisi's "Suspended Women"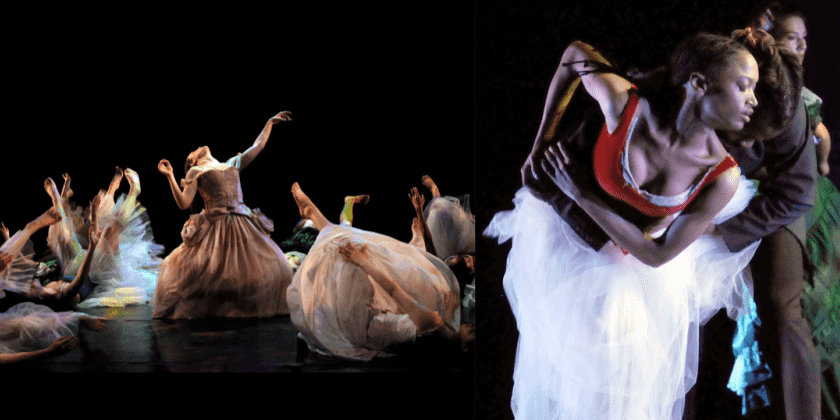 Company:
The Hartt School, University of Hartford
Performance Date:
April 15, 2022
Freeform Review:
As a dancer, teacher and regisseur, I had a great experience to set Jacqulyn Buglisi's work on dancers at the Hartt School. Suspended Women is a huge work, when I danced, 11 or 12 women and 4 men, and we all were mature dancers and already had a career as a professional dancers and created our individual roles in it. Finding what my collegues/fellow artists created in this work was such a pleasure to encounter and I was very overwhelmed. 
Passing onto young dancers, I was pushing but try to give them some room to explore. This will take time but that is the only way to let them find who there are in this work. 
Having Jacqulyn Buglisi in studio, along side Stephen Pier, Kevin Predmore and Virginie Mecene — these dancers that I danced with back then was treat for me and it was great experience for our dancers.  
After each performance, dancers' involvment is getting deeper and the last performance, they felt it in their core. Having Daniel Banard Roumain performing with them, was a GREAT experience on top of it.  I received many emails from Japan, Europe and US.  
I am very late but here is some mesages / reflections:
Bravi!! Suspended Women was divine. I watched via livestream and am only sorry that I was not there to experience your beautiful dancers in person. Everyone worked so hard to capture the essence of Suspended Women – thank you, thank you!! — Jacqulyn Buglisi
I just saw the show, beautiful performance, fantastic music and amazing costumes. Congratulations for the great work. This choreography is part of the Alvin Ailey company's repertoire, is that correct? Your students will be so proud.
— Marco (​Greetings from Basel)
Hear me applauding loudly from across the digital divide, so wonderful to feel a part of your audience and watch your lovely young dancers. Your touch is visible in them. The program a pleasure, loved the music variety...Of course "Suspended Women" was moving -  and knowing what a beautiful learning process you provided them with, they surely found some new depths in themselves. Amazing work, so many congratulations and love to both and thank you for Churchill's words... we surely keep going!
— Christine
I so enjoyed seeing Lar and Jacqulyn work both of which I was the SM for their beginnings. Great idea live streaming.
— Maxine
Author:
Miki Orihara
Website:
https://www.facebook.com/HARTTDANCE
Photo Credit:
John Long