AUDIENCE REVIEW: The Dance Legacy of John Bernd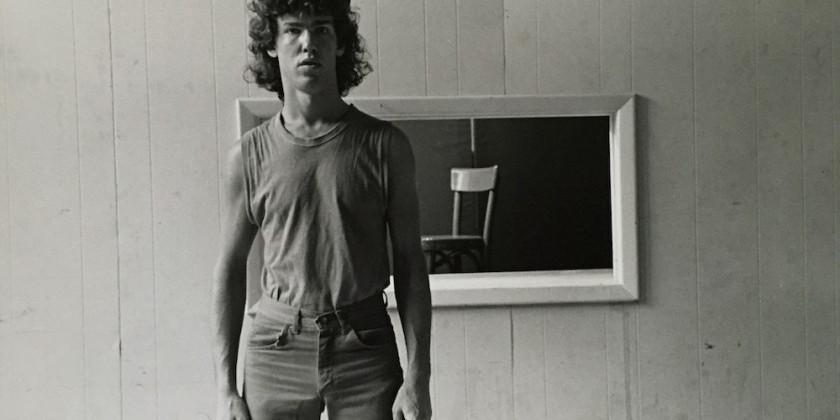 Company:
Danspace Project
Performance Date:
November 5, 2016
Freeform Review:

On November 5th, 2016, I attended what I thought was going to be a performance of technically trained, dexterously accomplished contemporary dancers. This performance, however, was about so much more than the dexterity and articulation of a dancer's limbs. Rather, this performance required a much more difficult type of adeptness, an adroitness, an effortless dexterity of the soul.
Scenes from a Life and other works by John Bernd, a variation on themes from Danspace Project's Lost and Found Series, was a thoughtful tribute to the life and dance legacy of John Bernd.
John Bernd, an interdisciplinary artist was one of the first artists to be diagnosed with AIDS in the Downtown Dance scene and his work surely examines the impact of AIDS on a whole generation of artists.
Curated by Ishmael Houston-Jones and Miguel Gutierrez, Scenes from a Life transported dancer and audience alike to the heart wrenching and eye-opening experience of living and creating with AIDS.
Projections of drawings of an ever continuing road served as a back drop for the dancers and took the audience on a journey that ended in feelings of empathy and understanding. The night was a constant pendulum of activity, swinging from upbeat and frenetic paces to slow and calm movements.
One particular moment is singed into my memory. The dancers, center-stage with a blender and various items on a cart, explained how to make a health drink in order to get the right nutrients that might keep an individual with AIDS healthy. They shoved a number of things, apple cider vinegar, greens, vitamins, protein powder, and a piece of paper to signify "words" into the blender. Each took turns explaining the items that they were putting into the blender and by the end, they capped it, turned it on, and as it was blending together objects that shouldn't be blended together, the dancers started to scream. The words they screamed, I can't remember. The feelings when they screamed is what is so completely clear in my mind. Feelings of frustration, fear, and denial, filled the small space at St. Mark's Church.
On November 5th I caught a small glimpse of what the 1980's NYC AIDS crisis might have looked like. I didn't pay attention to the technical expertise of the dancers on the stage, I didn't judge the set and venue, I simply took in the story of suffering and fear, the ups and downs of a life ridden with a death sentence, and I remembered John Bernd, a man I never knew but a man whose legacy lives on.
Review: Caitlin McCarty
caitlin.mccarty7@gmail.com
Photo: Dona Ann McAdams