Related The Dance Enthusiast Press
Contribute
Your support helps us cover dance in New York City and beyond! Donate now.
THE DANCE ENTHUSIAST RECEIVES A $28,421 GRANT TO ENGAGE DANCE AU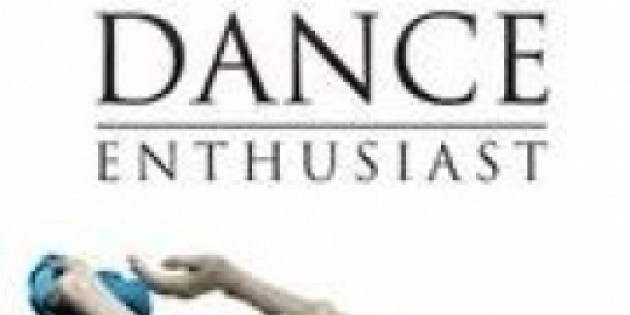 THE DANCE ENTHUSIAST RECEIVES A 8,421 GRANT TO ENGAGE DANCE AUDIENCES FROM DANCE/USA AND DORIS DUKE CHARITABLE FOUNDATION

Award Will Fund Nearly 100 Video Features with Dance Artists in NYC Over Nine Months
---
NEW YORK, February 22, 2013—The Dance Enthusiast, leading an exuberant revolution in dance communication, announces the receipt of a 8,421 award by
Engaging Dance Audiences
, administered by Dance/USA and made possible with generous funding from the Doris Duke Charitable Foundation. The Dance Enthusiast was one of four dance service organizations in a group of 20 select grantees and the only company devoted to dance journalism, to receive the award. The Dance Enthusiast's funding is in support of
Dance Up Close
, a new video series of feature articles depicting dance artists who present work in New York City, to launch in September 2013.
Designed by The Dance Enthusiast's Founder
,Christine Jowers
, the Dance Up Close series will attract current and future fans to New York City's broad range of dance performances by publishing intimate, high-definition video essays with companies and choreographers previous to upcoming productions. By placing emphasis on how dance is made, Dance Up Close articles offer greater context and accessibility to potential audiences. With informed but objective eyes, The Dance Enthusiast's team of contributors will provide casual, elegant and inspiring behind-the-scenes access not often found outside the direct marketing efforts of a dance company or venue. Dance Up Close articles are designed to provide captivating content to attract and inform additional press coverage, funding, commissions and audiences.
"Video content helps bring dance writing to life by humanizing its featured artists and giving readers direct contact with the people who make dance happen," said Christine Jowers, founder, of The Dance Enthusiast. "The Dance Up Close program grew 'grass roots style' out of me being allowed to experiment with my flip camera at dance rehearsals and sharing my behind the scenes experiences with artists on our site. Our videos showcase dance artists as the industrious and insightful people they are, not simply bodies on stage. By fostering the expansion of our video reporting, we're supporting understanding of the artistic process, not just the product."
The Engaging Dance Audiences award will allow The Dance Enthusiast to purchase additional video cameras and related equipment. The grant will also support video training—both filming and editing— for teaching a new crop of skilled dance reporters to provide multi-media stories. An assessment plan is built in to the project, and surveys for artists and venues will be designed, delivered and studied to gauge how Dance Up Close coverage has influenced audience engagement.
Under grant specifications, eight to ten articles with video are to be produced per month, for a period of nine months, with 0,986 allocated for project support plus ,435 allotted for core operating funds.
The resulting statistical analysis, reported to the Engaging Dance Audiences program, will help influence dance engagement practices nationwide
.
###
ABOUT THE DANCE ENTHUSIAST Founded by Christine Jowers in 2007, The Dance Enthusiast, an extension of the nonprofit Moving Arts Projects, is an online platform devoted to dance appreciation and participation through writing, video features, event announcements and more. The site provides unique and compelling access to dance companies and moving artists, uniting those who passionately create dance work with an enthusiastic community that appreciates the arts. Its approach to audience engagement is threefold: to create original content in the form of previews, interviews, editorials, videos and reviews; to share information from dance companies; and to encourage discussion among audiences through the Audience Review Initiative, which allows dance audiences to share their experiences of performance on a friendly, open forum. Readership has more than doubled since 2011 and the site boasts a quarter of a million unique page views since its launch. Visit www.dance-enthusiast.com
ABOUT THE ENGAGING DANCE AUDIENCES PROGRAM
Engaging Dance Audiences (EDA) is a .748 million program conceived of in 2008 by Dance/USA in collaboration with the Doris Duke Charitable Foundation to significantly increase the dance field's capacity to engage audiences by researching, implementing and documenting effective and forward-thinking practices, and sharing them with the field. The EDA project manager and facilitator is Suzanne Callahan, founder of Callahan Consulting for the Arts, Rory MacPherson, principal at Trudel | MacPherson and formerly of the Wallace Foundation, serves as co-facilitator.
This is the second round of EDA grants. Other grantees are Audience Architects; AXIS Dance Company; BalletX; Bandaloop; DANCECleveland; Gina Gibney Dance; Heidi Duckler Dance Theatre; Jacob's Pillow Dance Festival, Inc.; Joyce Theater Foundation, Inc.; Misnomer Dance Theater; Pacific Northwest Ballet Association; Pentacle; Philadelphia Live Arts Festival and Philly Fringe; Portland Institute for Contemporary Art; Stephen Petronio Company; STREB Inc.; University Musical Society; Vermont Performance Lab; and Wesleyan University, Center for the Arts. Selected organizations were chosen from 57 applications through a peer review process by national panelists including artistic and executive directors of dance companies and producers at institutions that program dance.