Contribute
Your support helps us cover dance in New York City and beyond! Donate now.

Get Involved with The Dance Enthusiast.
The Dance Enthusiast invites audiences, artists, and writers into a conversation about dance, saying, "Let's keep our ephemeral art ALIVE by communicating about it."
Be part of the Exuberant Revolution in Dance Communication, where EVERYONE has a voice.
2. Encourage your Audiences to Review your performances on The Dance Enthusiast. Why? Click this link.
3. Send us a POSTCARD! Are you an artist or an enthusiast that has just been on tour, or performed, or taken part in a fabulous workshop? Send us a few pictures and some text to tell us about your experience. We can help you craft a Postcard to The Dance Enthusiast. Contact us at  info@dance-enthusiast.com if you have questions.
4. List your performances, galas, readings, special announcements. We want to help you SHOUT OUT about your activities!
OR,  If you prefer live as opposed to virtual involvement, attend one of our NEW Enthusiastic Events.
We provide an entree to dance, passion, and connection in fun "offline" experiences with delicious treats provided by some of NYC's finest chefs. For more info click here.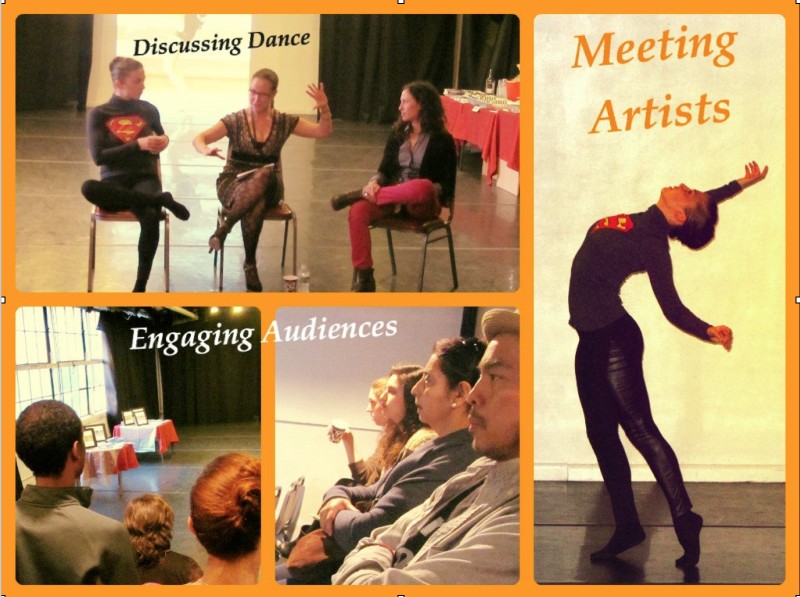 Getting Involved With The Dance Enthusiast Offline
Finally, If you like The Dance Enthusiast, Consider a DONATION, an ADVERTISMENT, or SPONSORSHIP PACKAGE.
CLICK HERE TO LEARN ABOUT ADVERTISING AND SPONSORSHIP PACKAGE OPPORTUNITIES!
We are a 501(c)3 non-profit organization that exists to serve the dance community by COMMUNICATING its news and stories and by providing a space for EVERYBODY who is interested in this field to #GetEnthused and SUPPORT what they like, or CHANGE what they don't.
Donations help pay our writers, editors, and videographers for the creation of new content, website maintenance, and to continually develop online and offline features to benefit the dance community.
We are deeply grateful for your generosity and assistance.