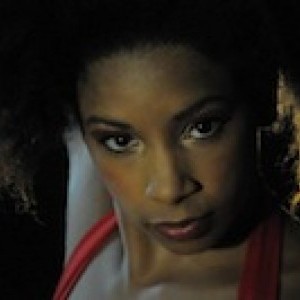 Photo by Gerry Eastman
A. Nia Austin-Edwards (ANAE)/Follow @KwanzaaKid on Twitter
A. Nia Austin-Edwards (ANAE)  an editor and contributor to The Dance Enthusiast and is the Founder of PURPOSE Productions -- a company that supports artists and activists in the manifestation of PURPOSE-full work that seeks to unify and develop our world community. That idea of support is what she has built her life around through writing, performing, creating, marketing, listening, caring, and more. As THE KwanzaaKid -- a child named after, born during, and annually celebrating Kwanzaa -- the principles of unity (Umoja), self-determination (Kujichagulia), working collectively with a responsibility to her greater community (Ujima), cooperative economics amongst that community (Ujamaa), and creating purposefully and faithfully (Kuumba, Nia, Imani) are the foundation of all that she does.
Her performing career began in her mother's womb, developed in Atlanta, GA, at Total Dance / Dancical Productions, Inc., and was further formalized through Tri-Cities Visual and Performing Arts Magnet High School and New York University's Tisch School of the Arts. She has worked with a variety of phenomenal dance artists such as Gus Solomons, Jr., Deborah Jowitt, Ronald K. Brown, Sean Curran, Adia Tamar Whitaker, Camille A. Brown, Stefanie Batten Bland, Jesse Phillips-Fein, Paloma McGregor, and Marjani Forte. She has also presented choreography through Movement Research at South Oxford Space, at Triskelion Arts, and in her own self-produced evening at BAX/Brooklyn Arts Exchange.
Since her transition from Marketing & Communications Director at BAX one year ago, PURPOSE Productions has had the pleasure of supporting dance artists such as Adia Tamar Whitaker and Marjani Forte, theater artists such as Melanie Jones and Latonia Phipps, organizations such as 651 ARTS and STooPS, initiatives such as Dancing While Black and Camille A. Brown's The Gathering, among others. She also hosts #5DollaFriday workshops in a variety of subjects, and was recently named a Dance/USA John R. Munger Research Fellow. She is enthusiastic about opportunities for movement to be a lens for viewing, redefining, questioning, challenging, living, loving, and anything else.
 
Read features by A. Nia Austin-Edwards (ANAE)/Follow @KwanzaaKid on Twitter