Contribute
Your support helps us cover dance in New York City and beyond! Donate now.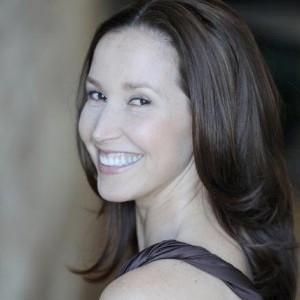 Photo by Jordan Matter
Christine Jowers/Follow @cmmjowers on Instagram
Christine Jowers (she, her, hers) is the Founder and Editor-in-Chief of The Dance Enthusiast, an independent,  non-profit arts journalism site, one of the projects of the Moving Arts Projects non-profit foundation.  In 2022, she received a New York Performance Award, Bessie, for Community Service as the creator of The Dance Enthusiast. Also in 2022, she received an award from the American Dance Guild, for Achievement in the Field of Dance. For 15 years, Christine's  covered the NYC dance scene as a  writer,  videographer, and speaker, developing creative formats on The Dance Enthusiast platform through which to share dance stories with diverse, global audiences.
Believing that the formal dance conversation should be opened to the dance going public as well as critics and academics, Jowers built a place for audiences to speak on her site. The Dance Enthusiast's Audience Reviews have encouraged budding journalists — many of whom have become correspondents on The Dance Enthusiast or with other respected arts publications.  (Read more about this program in Lynne Conners', We The Audience on ArtsJournal, here.  See editor Sammi Lim Sowerby's delightful cartoons that illustrate how audience reviews can serve artists, presenters, and audiences, here )
Before Instagram Reels, FB stories, and TikTok, Jowers began publishing short video stories to draw readers into the lives and work of professional dancers. This program eventually became "Dance Up Close," a series funded by Dance/USA's Engaging Audience Program under the auspices of The Doris Duke Charitable Foundation.
Her Enthusiastic Events series brought together dancers of all genres with visual artists, filmmakers, curators, fashion designers, directors, authors, chefs, gallery owners, and producers to introduce audiences to dance's connection to the world-at-large. Recognized for promoting dance literacy, this program was funded by the Mertz Gilmore Foundation, the Lower Manhattan Community Council and the New York State Council on the Arts.
As the editor of The Dance Enthusiast, Christine has been privileged to lead talk backs and classes on performance and writing for  interested groups of young people from the Pentacle Internship Program, Arts Connection/High 5 Tickets to the Arts, and Columbia University.  She has been delighted to work on the site with interns from Florida State University, Hofstra, Pace University, and Trinity/LaMaMa,
Christine has acted as moderator/interviewer/facilitor for ZOOM panels and live events celebrating dance history, and other issues of the field. During the pandemic, she hosted an  EYE ON DANCE  Zoom panel  in celebration in of 40 years of that acclaimed PBS program. She interviewed dancers, curators and authors for the Sokolow Theatre Dance Ensemble's commemoration of 50 years of Anna Sokolow's Rooms and discussed Dr. Daniel Lewis' book, Daniel Lewis, A Life in Choreography and the Art of Dance.  Recently she facilitiated live discussions in New York and Philadelphia for  WHERE IS MY B-O-D-Y a collaboration of discovery with the accomplished dance artists, choreographers and educators: Gus Solomons jr and Pallabi Chakravorty and Kun-Yang Lin. 
In addition to The Dance Enthusiast , Jowers' writing has been published in  Dance/USA's e-journal, From The Green Room, The Dance Insider, The Johns Hopkins University's Literary Journal :The Hopkins Review, and The Huffington Post. She has been highlighted by Thomas Cott, in his respected newsletter for arts administrators: You've Cott Mail.
PERFORMANCE/PRODUCTION
Prior to devoting her efforts to The Dance Enthusiast, Jowers worked as professional dancer, teacher, and producer.  She performed solo works and principal roles by the early masters of modern dance: Isadora Duncan (coached by Catherine Gallant), Doris Humphrey, Eleanor King (coached by Lori Belilove), Jean Erdman (coached by Nancy Allison), Anna Sokolow, Paul Sansardo, and Murray Louis (coached by Janis Brenner and Murray Louis). She also danced  dancing in work created by contemporary choreographers and performance artists such as Larry Keigwin, Rebecca Rice, Catlin Cobb, Nancy Allison, Kun Yang Lin, Charles Moulton, Mark Taylor, Elsa Limbach,  Jerry Pearson, Ann Carlson, Janis Brenner, BJ Sullivan, and Margie Gillis.
Her first production, The Singular Voice of Woman (1997) at The Place in London, was noted for "exceptional solos" and Judith Mackrell, dance critic for The Guardian UK, hailed Jowers as "not only a remarkable performer but an important dance historian…" Other original productions, Revealing Isadora and The Dancing Goddesses of NYC were performed in New York City at such venues as: The World Financial Center, The New Jersey Center for Performing Arts, The Joyce Soho, Joe's Pub, OK Harris Dance Gallery, DanceNowNYC, The Henry Street Settlement, Abrons Art Center,  The University Settlement, The Culture Project, The Children's Museum of Manhattan, and The 14th Street Y.
Jowers' revival of The Singular Voice of Woman was performed in 13 concerts during the 2010 Edinburgh Fringe Festival with BookingDance where she was particularly noted for her interpretation of Isadora Duncan's Revolutionary. "She brings just as much emotion, albeit a very different kind, to Isadora Duncan's Revolutionary. Although this short piece consists of a small set of repeated movements, those movements are passionate, powerful, dramatic and despairing — thanks to both Duncan and Jowers — making this piece one of the highlights of the programme." Amanda Grimm, TheSkinny.co.uk. 

TEACHING AND WORKSHOPS
In addition to being on the faculty a the José Limón Institute in NYC, the Laban Centre for Movement and Dance Studies, and Danceworks in London  Christine  has conducted master classes at Islington Arts Factory, (UK) the Liverpool School of Performing Arts (UK) Roehampton College (UK), Goucher College (USA), Kean College (USA) and other various educational institutions.
She has led dance workshops, taught choreography, and performed for children and teenagers under the auspices of Artists in The Schools programs, Teen Arts, Young Audiences, and Very Special Arts programs. In 1991, Christine created a dance program for children and adults at the YWCA in Summit, NJ, directing the program from 1991-1996, and founding the highly regarded Free Community Dance Series there. Christine's work in community dance was funded and commended by the Union County Office of Cultural and Heritage Affairs and the New Jersey State Arts Council. In 1999, she established cj/MOVING ARTS PROJECTS' MOVING KIDS SALON to sponsor workshops for kids and "their grownups" in New York City.

Born in Albuquerque, New Mexico  and raised in  St. Thomas, Virgin Islands, Christine is the product of a Caribbean family with roots in St. Kitts, St. Martin, St. Thomas, St. John, Puerto Rico and Culebra. She credits her dedication to the arts, community, family,  and service primarily to her heritage and upbringing. Her father the late John M. Jowers of St. Thomas, visual artist, was for many years the director of the Virgin Islands Council on the Arts, and her mother Dolores Jowers was for many years the curator of the Virgin Islands Museum at Fort Christian.
Currently Jowers runs The Dance Enthusiast from Boston where she also paints, collages and creates fashion accessories with Virgin Islands and dance themes.  She is delighted to be further serving the dance community as a board member of The Martha Graham Dance Company in New York City.
 
 
Read features by Christine Jowers/Follow @cmmjowers on Instagram
Read features by Christine Jowers/Follow @cmmjowers on Instagram