Contribute
Your support helps us cover dance in New York City and beyond! Donate now.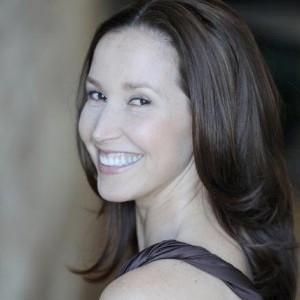 Photo by Jordan Matter
Christine Jowers/Follow @cmmjowers on Instagram
Christine Jowers is the Founder and Editor-in-Chief of The Dance Enthusiast, a project of the non-profit company, Moving Arts Projects  . Prior to devoting her efforts to The Dance Enthusiast, Jowers worked as professional dancer, teacher, and producer. She performed solo works and principal roles by the early masters of modern dance: Isadora Duncan (coached by Catherine Gallant), Doris Humphrey, Eleanor King (coached by Lori Belilove), Jean Erdman (coached by Nancy Allison), Anna Sokolow, Paul Sansardo, and Murray Louis (coached by Janis Brenner and Murray Louis) , as well as dancing in work created by contemporary choreographers and performance artists such as Larry Keigwin, Rebecca Rice, Catlin Cobb, Nancy Allison, Kun Yang Lin, Charles Moulton, Jerry Pearson, Ann Carlson, Janis Brenner, BJ Sullivan, and Margie Gillis.
In 1997,  with the  non- profit company, Moving Arts Projects ,she began developing solo performance projects, dancing and producing evenings that celebrated the voice of women in dance.  Her first production, The Singular Voice of Woman at The Place in London, was noted for "exceptional solos" and Judith Mackrell, dance critic for The Guardian UK, hailed Jowers as "not only a remarkable performer but an important dance historian…" Other original productions, Revealing Isadora and The Dancing Goddesses of NYC were performed in New York City at such venues as: The World Financial Center, The New Jersey Center for Performing Arts, The Joyce Soho, Joe's Pub, OK Harris Dance Gallery, DanceNowNYC, The Henry Street Settlement, Abrons Art Center,  The University Settlement, The Culture Project, The Children's Museum of Manhattan, and The 14th Street Y.
Jowers' revival of The Singular Voice of Woman was performed in 13 concerts during the 2010 Edinburgh Fringe Festival with BookingDance where she was particularly noted for her interpretation of Isadora Duncan's Revolutionary. "She brings just as much emotion, albeit a very different kind, to Isadora Duncan's Revolutionary. Although this short piece consists of a small set of repeated movements, those movements are passionate, powerful, dramatic and despairing — thanks to both Duncan and Jowers — making this piece one of the highlights of the programme."- Amanda Grimm, TheSkinny.co.uk
Christine started writing about dance at Sarah Lawrence College, under dance critic Rose Anne Thom,  later graduating from Goucher College with honors in Dance History/Criticism and Communications. In addition to her writing and videography for The Dance Enthusiast, she has been published by Dance/USA's e-journal, From The Green Room, The Dance Insider, The Johns Hopkins University's Literary Journal :The Hopkins Review, and The Huffington Post. Her writing has been highlighted by Thomas Cott, in his respected newsletter for arts administrators: You've Cott Mail.
As the editor of The Dance Enthusiast, Christine has been privileged to lead talk backs and classes on performance and writing for  interested groups of young people from the Pentacle Internship Program, Arts Connection/High 5 Tickets to the Arts, and Columbia University. She has been delighted to work on the site with interns from Florida State University, Hofstra, Pace University, and Trinity/LaMaMa. Christine has moderated  ZOOM panels on dance history for EYE ON DANCE in celebration in of 40 years of that acclaimed PBS program ; as well as for the Sokolow Theatre Dance Ensemble to commemorate 50 years of Anna Sokolow's Rooms and to discuss Dr. Daniel Lewis' book, Daniel Lewis, A Life in Choreography and the Art of Dance.
Concerned with bridging the gap between audiences and performance, she designed The Dance Enthusiast's Dance Up Close Series, a journalistic video program, to bring web audiences intimately into the working processes of New York City artists. Dance Up Close… was awarded an Engaging Dance Audiences grant administered by Dance/USA through the Doris Duke Charitable Foundation in 2013.
In 2014, Christine developed the offline audience engagement program, Enthusiastic Events!  Designed to address the problem of shifting attention spans, differing knowledge bases, and available free time in dance audiences, the program put together dance artists with experts from other fields to participate in a cross between a performance, panel discussion, and salon. The emphasis was for new audiences to feel "at home" with dance while discovering dances connection to the larger world.  This program has been supported by the Mertz Gilmore Foundation and has received  public funds from Creative Engagement, supported by the New York City Department of Cultural Affairs in partnership with the City Council and the New York State Council on the Arts with the support of Governor Andrew Cuomo and administered by Lower Manhattan Cultural Council.
Christine created a place for the dance audience to speak on The Dance Enthusiast with the Audience Review section. Audience Reviews  encourage new voices in writing, and  develop dance literacy and advocacy among dance audiences members.  Indeed, many of the authors on The Dance Enthusiast came to the organization after being "discovered" in  Audience Reviews.  Read more about this program  in Lynne Conners', We The Audience on ArtsJournal.
Jowers has been on the faculty of the Jose Limon Institute in New York City, the Laban Centre for Movement and Dance Studies, and Danceworks in the UK, and a guest teacher at the Islington Arts Factory, The Liverpool School of Performing Arts, and Roehampton College in the UK, as well as Goucher College, Kean College and various educational institutions in the USA.  
Christine's particular interest in introducing young audiences to the beauty and inspiration of dance led her to foster outreach programs in communities throughout the east coast and Virgin Islands. She has led dance workshops, taught choreography, and performed for children and teenagers under the auspices of Artists in The Schools programs, Teen Arts, Young Audiences, and Very Special Arts programs. In 1991, Christine created a dance program for children and adults at the YWCA in Summit, NJ, directing the program from 1991-1996, and founding the highly regarded Free Community Dance Series there. Christine's work in community dance was funded and commended by the Union County Office of Cultural and Heritage Affairs and the New Jersey State Arts Council. In 1999, she established cj/MOVING ARTS PROJECTS' MOVING KIDS SALON to sponsor workshops for kids and "their grownups" in New York City.
Born in Albuquerque, New Mexico  and raised in  St. Thomas, Virgin Islands, Christine is the product of a Caribbean melting pot family of many cultures and colors with roots in St. Kitts, St. Martin, St. Thomas, St. John,  Puerto Rico and Culebra. She credits her dedication to the arts, community, family,  and service primarily to her heritage and upbringing.
Christine caught the journalism bug as a college intern for New York Public Television's MacNeil/ Lehrer Report.
Currently she  lives in NYC with her extremely supportive husband, two enthusiastic sons, and a delightful, but skittish cat named Gracie. Still not used to cold weather, she tries to go back to the Caribbean as often as she can, and is working to perfect her father's recipe for Kalaloo.
Read features by Christine Jowers/Follow @cmmjowers on Instagram