Bill T. Jones and Students in Film Still "Can You Bring It:Bill T. Jones and D-Man in the Waters" Tom Hurwitz Rosalyn Leblanc
Contribute
Your support helps us cover dance in New York City and beyond! Donate now.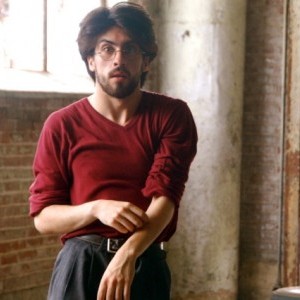 Photo by
Jonathan Matthews/Follow @jooanfen on Twitter
 After completing his BFA in dance from NYU's Tisch School of the Arts in 2014, he remained for an additional year to study music at Steinhardt School of Culture, Education, and Human Development. At Tisch, Jonathan had the privilege to work with Gus Solomons, Jr., Phyllis Lamhut, Jeremy Nelson, and Stephen Petronio, and contributed to the processes of original works by Pamela Pietro, Charlotte Boye-Christensen, Kendra Portier, and Deborah Jowitt.
After studying dance history with Patricia Beaman, he continued writing, branching out to theatre and performance while at NYU with Julie Malnig and Erin Mee. A relatively new voice, he currently writes on dance, theatre, opera, concert music and performance art for Celia Ipiotis at Eye on Dance and the Arts and is a contributing book reviewer for the Journal of Dance Education.
His work has taken him abroad to Salzburg Experimental Academy of Dance, Springboard Danse Montréal, and Toscana Dance HUB, where he also studied music for dance with Robert Boston.
A Memphis native raised from an early age on an eclectic training of tap, Irish dance, musical theatre, and Vaganova, Jonathan aims to keep all corners of his dance heritage active working with such disparate troupes in the city as mishiDance, Buggé Ballet, RedCurrant Collective, BAREFOOTHAUS, Clare Cook Dance Theater, ChristinaNoel & The Creature, and Darrah Carr Dance, and, when he can, flying home for the occasional musical.
A collaborative musician, he has accompanied work by Seán Curran, plays for technique classes at Tisch in addition to its Future Dancers and Dancemakers Workshop and Summer Dance Festival, and has composed original scores for Giada Ferrone, Rashaun Mitchell, and Patrick Corbin.
He devotes every Monday night to singing with the Cecilia Chorus of New York. 
A yoga teacher licensed through the Perri Institute for Mind and Body's 300-hour Pedagogy Course, currently teaching his own curriculum for youngsters at Kidville, Jonathan is passionate about seeking, maintaining, integrating, and sharing a wide range of interdisciplinary study through physical practice.
Read features by Jonathan Matthews/Follow @jooanfen on Twitter