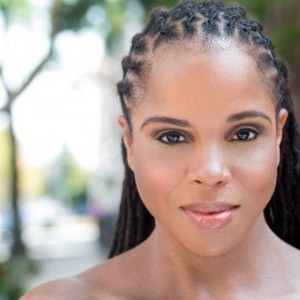 Photo by
Maxine Montilus
Maxine Montilus , a former contributor to The Dance Enthusiast also continues to write as a guest. She is a native of Brooklyn, New York and a first-generation American born woman, as her family hails from Haiti. Maxine has a B.F.A. in Modern Dance Performance from The University of the Arts, and an M.A. in Arts Management from City University London. She has also had the opportunity to study Afro Cuban dance and culture through the annual "Dog Aguas" program founded by Danys "La Mora" Perez from 2010-2012, which took her to Havana, Matanzas and Santiago de Cuba; and has studied Afro-Haitian dance with various master teachers, such as Adia Whitaker, Peniel Guerrier and Julio Jean.
As a dancer, Maxine is currently a member of KaNu Dance Theater and Tamara LaDonna Moving Spirits, and has performed with Ase Dance Theatre Collective and Balasole Dance Company. Maxine is also a 2014 EMERGENYC artist with New York University's Hemispheric Institute for Performance and Politics.
As a choreographer, Maxine has presented work at the "Being Bushified!" culture and community series hosted by Urban Bush Women, The Actors Fund Arts Center, Jamaica Performing Arts Center, Dance New Amsterdam, La Mama Experimental Theatre Club and the inaugural Rex Nettleford Arts Conference in Kingston, Jamaica. In 2014, she choreographed for BallyBeg Production's third play and Equity-approved showcase, "The Taste Of It".
Maxine has also had a long career in arts education, and has coordinated programs for healthcare facilities, public schools and individual nonprofit arts organizations.