$40.00 to fly like a superhero (or turkey)! Join an Aerial Workshop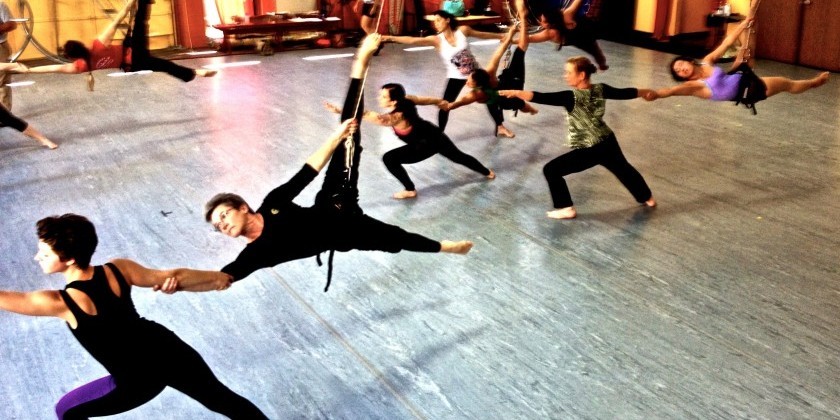 Company:
Grounded Aerial
An Aerial Workshop
taught by Grounded Aerial

 Thursday, December 10th
 6:30pm to 8:30pm 
Brooklyn Air Space
132 Bedford Ave, Brooklyn, NY 11249
(between north 9th and 10th St--take L line to Bedford Ave.)

Aerial stunt fighting, dancing and flipping on walls, bungee play, improv on customized silk apparatus, and pendulum flight.
Previous students quotes:
"A workout like no other"
"Gives me a competitive professional edge" 
"Pilates on crack"
"Now, I feel the sensations of flying whenever I meditate."  


 $40.00 to fly like a superhero (or turkey)

 Come with a friend and both get $5.00 off!
(cash given back upon your arrival)

FYI- Buy now, spots fill up quickly!